Curls are rolling down my bib-like salon cape, spiraling into a pile that I expect to animate at any moment, don glasses and a hat, and mutter in a high-pitched, incoherent voice before moving ghost-like out the front door and spilling onto the sidewalks of Beverly Hills.
"So, that's what your ears look like. They're so little!"
Andy is genuinely amazed.
"Wait. You've never seen my ears?"
What a bizarrely jarring revelation. Having been together this long, I'd have thought he'd have a pretty good understanding of my physical self by now. But, lo!
"And your head is a nice shape."
"Seriously? You've seen my head before!"
It's starting to sound like we're running lines from a gay sequel to At First Sight. Rain starts drizzling outside, and I stare ahead into the mirror at my ears — naked and exposed from ye olde ringlets of years past, ready to absorb the direct California sun.
The context, the do, my reflection — all coalescing into something new that takes me by surprise.
Jesus. I do have tiny ears.
***
A year ago, Andy and I were pulling everything out of cabinets in our Raleigh apartment after returning from our gay, man-infested destiny — the only things fueling us being the residual Starbucks lattes in the car, and the adrenaline from making this life-changing decision somewhere in the Midwest.  Weeks later, our walls had been stripped bare and furniture piled up and for sale.
We were committed.
We were pumped.
We were ready for anything.
Then, we hit a wall.
Worried a lot.
Hit another wall.
Patched and repaired our sinking ship of a plan.
And held fast to our convictions that, somehow, things would work out.
And this morning — the first day of 2014 — as I woke up at 2:00 AM to the sound and immediate, face-scrunching smell of Toby's explosive diarrhea, I was reminded that, yes, things actually have worked out.
Even if it's taken buckets of blood, sweat, and tears. Some Clorox wipes. And room deodorizer.
***
About a month ago, Andy and I sat down to a nice dinner at a restaurant a block away from our apartment. It became a moment etched into my mind — a time to reflect and remember where we were now and how we got here.
And then I devoured a piece of key lime pie.
Now, here's the thing: I actually don't like key lime pie. Or I thought I didn't. But I gave it a go. Because, hey, why not? And it worked out. It was delicious. I was fortified and satisfied.
Much like I am with our new life out here, in a place that's become much less alien than that first time we set foot here.
And with a new year ahead of us — a blank slate ready to be filled — I'm ready to make the best of it. There're so many things I want to accomplish, and it already seems like time is flying past. But with a little imagination, a lot of gumption, and plenty of tenacity, I'll fill that empty frame with something great.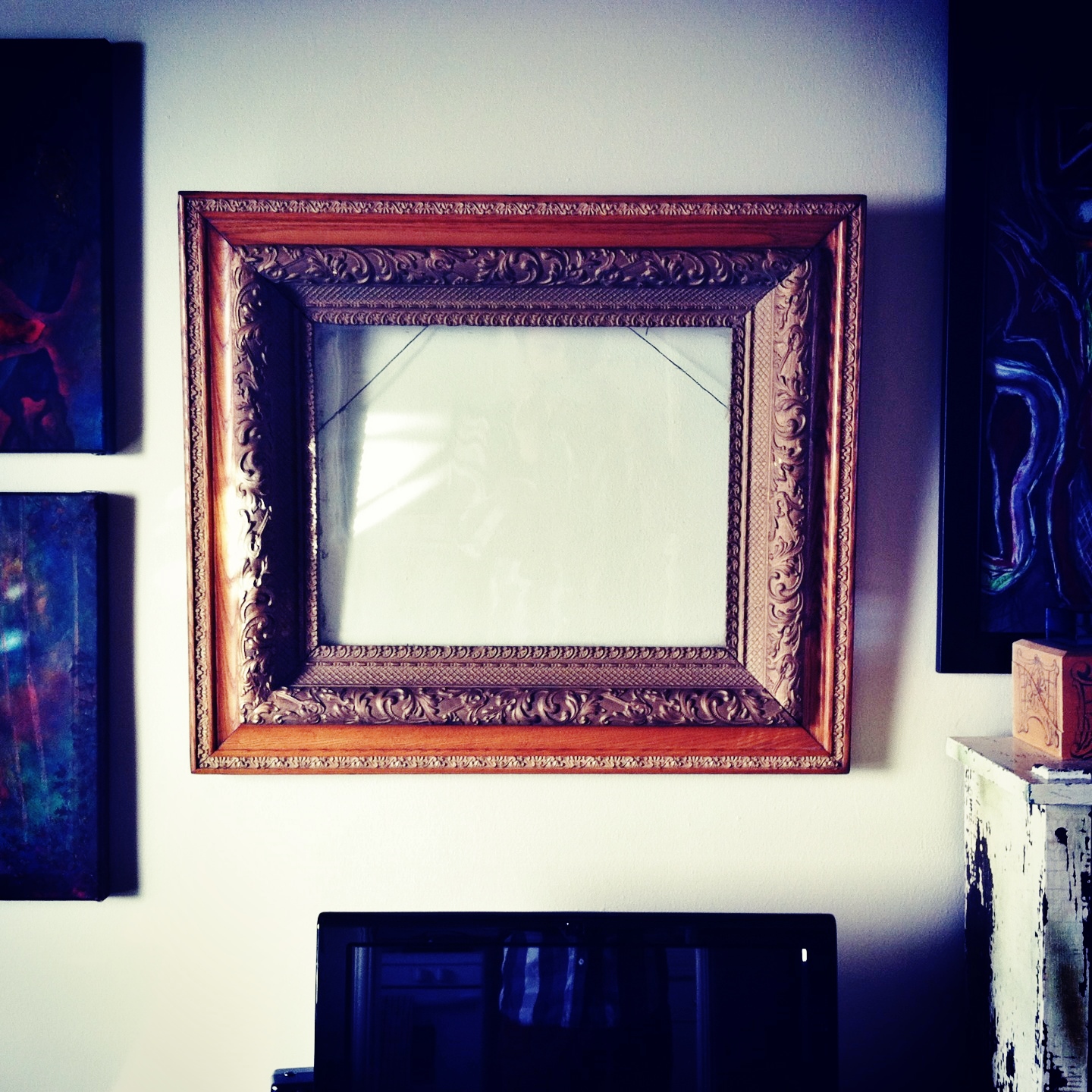 (Which is why I keep an actual empty frame above the computer — to remind me of the possibilities.)
Because plenty of fantastic fantasies — fairy tales and story lines — have been translated to reality.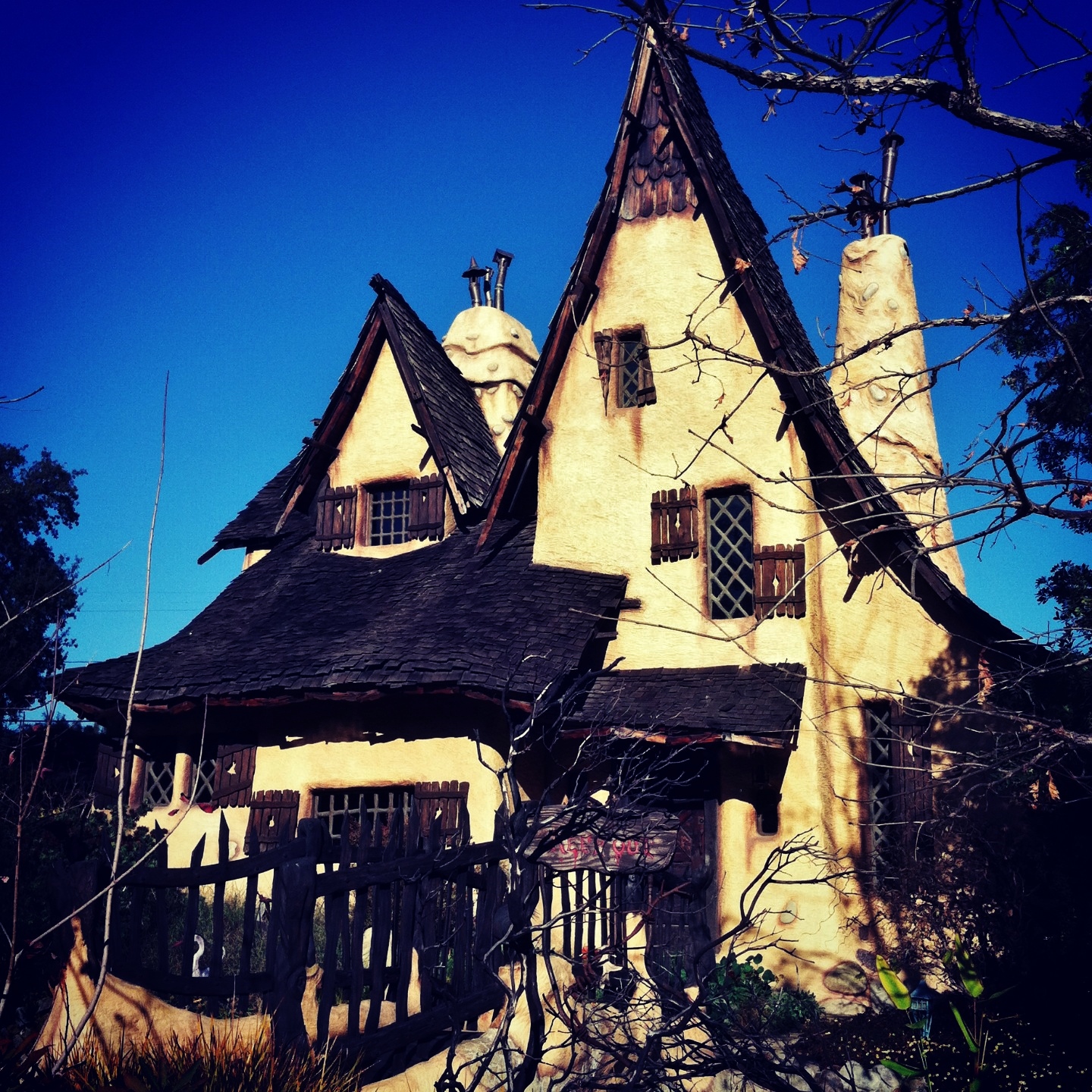 So why shouldn't mine ours?