Yes, I fully admit that I have some Trekkie in me.
And I've definitely been channeling Spockisms as Andy and I navigate the ever-exhausting process of relocating to LA.
You know, live long and prosper and Luke, I am your father.
Wait.
Lately, though, I've been mixing my frustrations with a wee bit of something else. Just to take the edge off.
No, not Grey Goose.
Positivity.
Positivity is abso-friggin-lutely crucial. Because, as we all know, negativity leads to Revolutionary Road endings.
*Shudders*
Regardless of the highs and lows of this emotional roller coaster ride, I'm so insanely excited to start a new chapter. And while it's scary to move, the whole pill is easier to swallow with someone by your side.
After all, in this quest to embrace what really makes us happy and develop it into something sustainable, we're going to go at it full-force–holding onto any jobs we're able to land and use them as vehicles to get to the next phase of our lives together. And while naysayers or skeptics may think we're irresponsible or unrealistic, I find myself not caring.
Because this journey is ours to take.
And I hardly think we could ruin our 20-some years of life by exploring a road to happiness.
Plus, we have to do this. Because, as a good friend advised, each of us has to assess how happy we are with three of the big things in life: (1) Partner; (2) Job; (3) Location. And, as she said, "If you're unhappy with two of these three things, you need to try something else."
As it just so happens, both of us are tired of the latter two. (Although I probably drive him to think about 1 every now and then. No? Good answer, babe.)
So why not try something new? Something we want to do?
***
While the past few weeks have been excessively exhausting, we've learned a lot, and have gotten closer. That's what experiences do: test your resolve to keep going forward. And, to quote Susan Sarandon in Elizabethtown (again), "All forward motion counts."
So, as I pull things out of closets, and we reassess how much we really like that chair, or decanter, or set of dishware, we're becoming much more adept at identifying what it is that we want to define us: not stuff, per say; rather, experiences that bring us together and help us realize how little we need to be happy.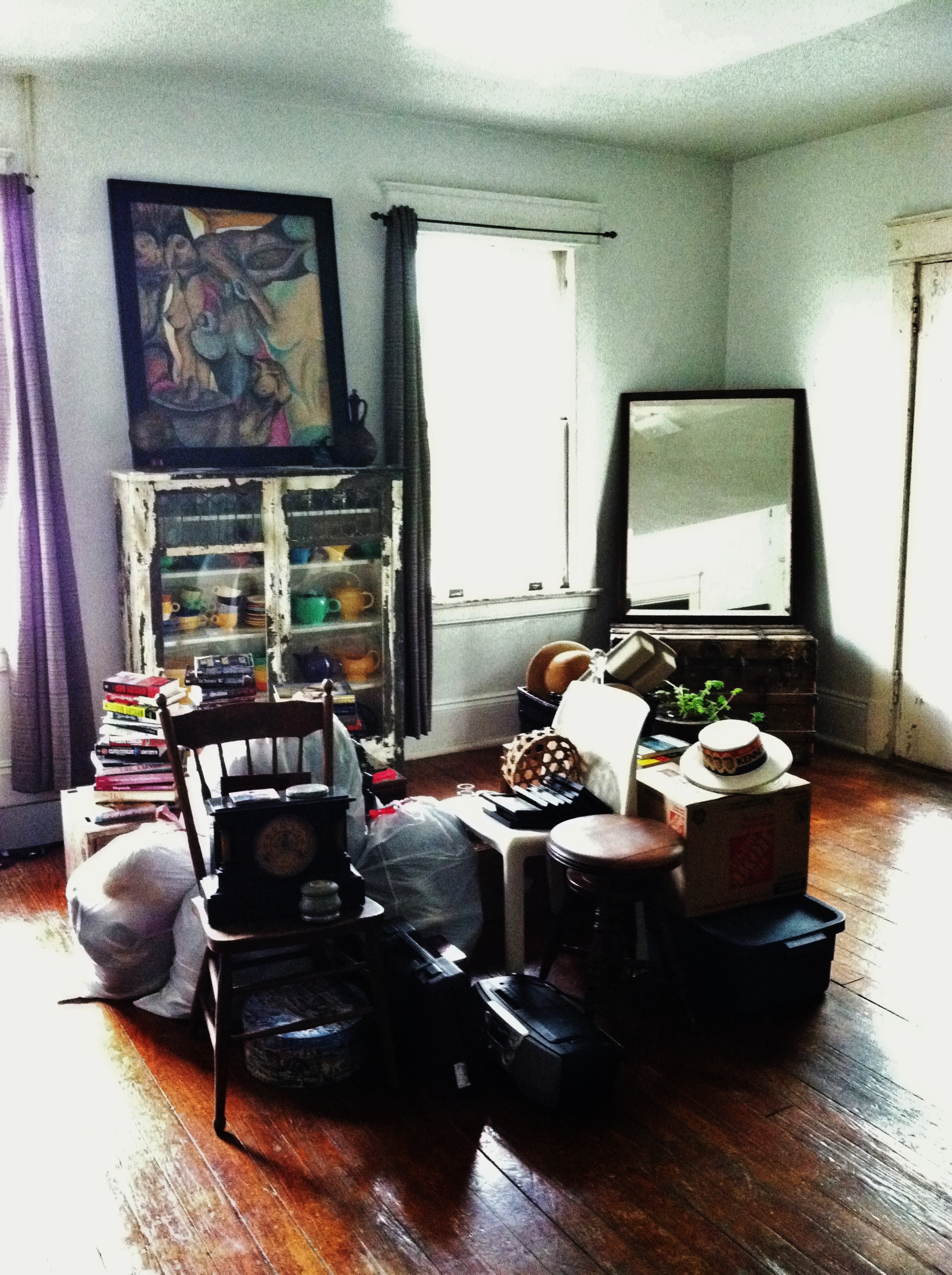 And realizing that, in a month's time, we're going to be back in California.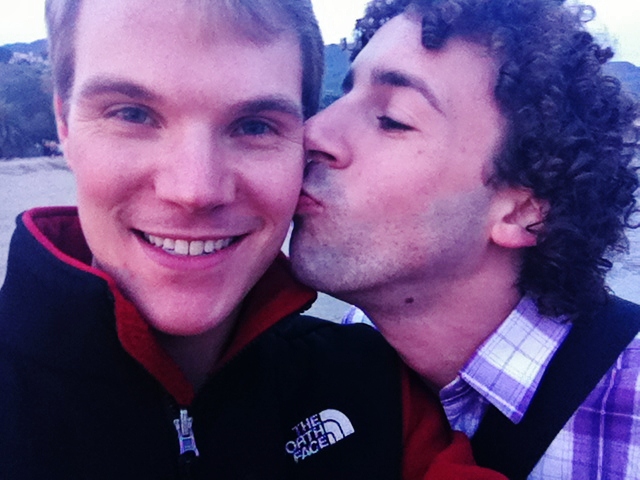 At this point, just getting there is a victory. Because we're doing something important: we're forging a path set out by no one but us. And, after all of our efforts, "the only real failure would be to stay."
(Our friend is very wise.)
***
Speaking of being victorious by the mere fact of getting out to LA, let's talk a bit about space–that nebulous thing that separates this dynamic duo from the West Coast.
Now, I've always been fascinated by space and our relation to it. (A fascination that was only fueled by MA thesis research, and reading books like Space and Place by Yi-Fu Tuan, and other lovely things by Tim Ingold.)
So, as we manage downsizing from our massive Raleigh apartment to an LA studio, I'm finding it interesting how we compartmentalize space, and the significance we map onto it once it's bounded by four walls and a roof.
I mean, really, differences in space are slight, and may only be distinguishable by being coated with pollen or decorated with an Eames lounger.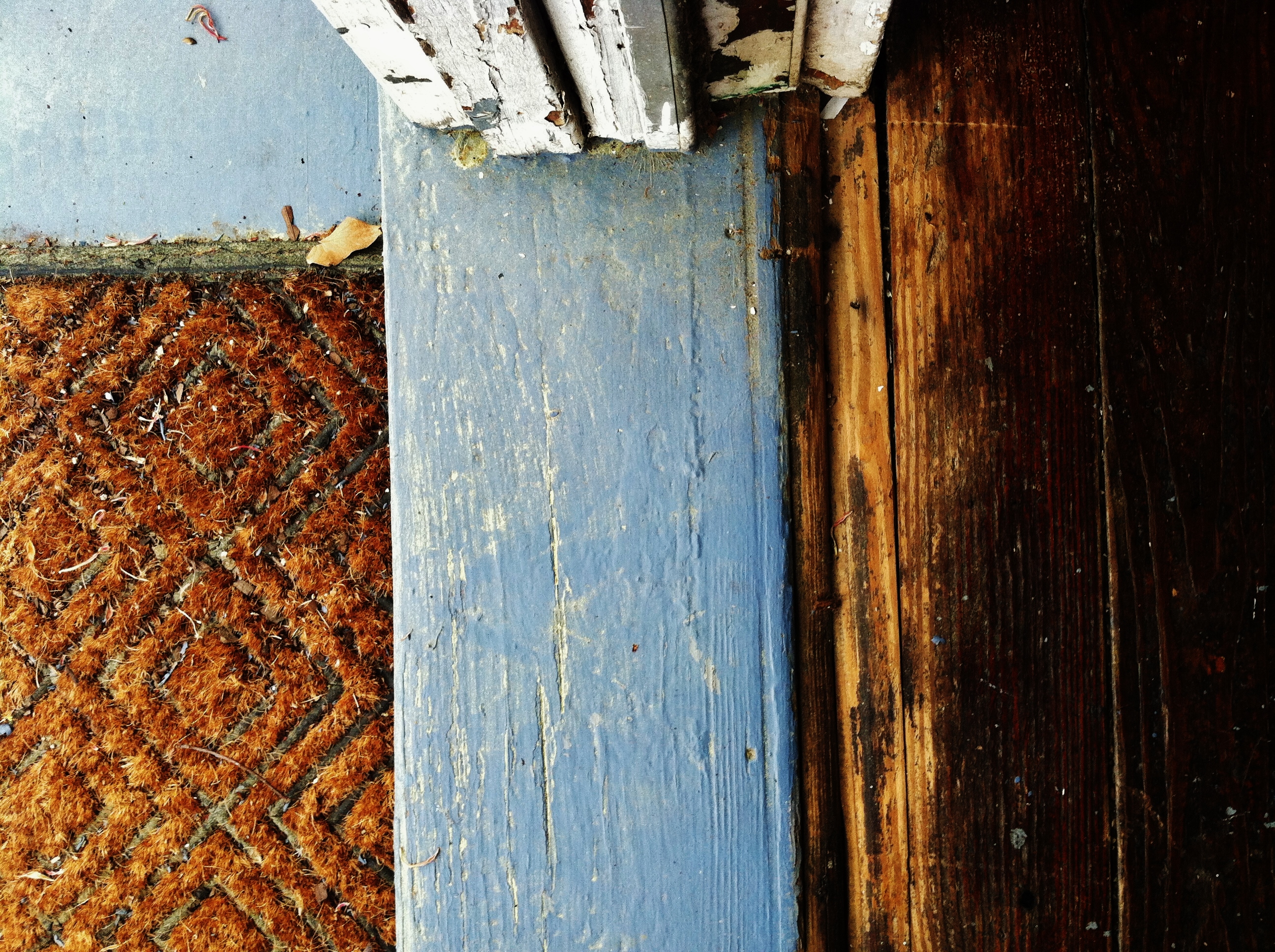 It's all about what we read into spaces, and how we relate to them. So if we interpret space as not ever being ours to bound and populate, then maybe the best way to respect it is to re-tune our materialistic consciousness away from overburdening space with stuff, and practicing austerity.
You know, keep it simple.
Which is why I've become more of a fan of modernist design.
Anyway, I just find it interesting how attached we become to space–something we can't even touch, but can only describe through feelings we have while navigating through it.
And our responses to it being emptied–unshackled from all of the stuff we pack into it.
And acknowledging, like Andy, that leaving a space is "sort of like a mourning process."
That, despite our excitement, we're still mourning the loss of the space's significance in our lives.
Like the balcony where I pretended to be casually sweeping while waiting for Andy to arrive for our first date.
Like the stairs where he hesitated before walking up to meet me.
Like the rooms he'd later pepper with Mid-Century Modern furniture–once we pinpointed his style aesthetic through antiquing excursions.
Like laying on our bed to share a quiet, reflective moment after we were accosted and called "faggots" by a group of bubbas.
This is the first place we've lived together.
The first place we've made our own.
The first place I will truly miss.
***
But then, there're moments of clarity.
Like when I was sitting, running my fingers through Andy's hair, and suddenly realized that the stuff and space we'd been trying to craft our move around shouldn't be the foci.
We have to focus on living our lives.
Being true to our feelings.
Encouraging one another.
Learning.
Doing it all in a new space and enjoying the ride.
Knowing deep down that, as my dear friend Norman wrote, we "can work out most anything…even overcooked eggs."
Knowing that we can always eat around the burned parts and still be nourished.
And keep going.