Alright, so I absolutely adore alliteration.
Almost as much as I love coffee.
Speaking of coffee. As I was grinding a bag of coffee beans with my great-grandparents' cast iron mortar and pestle this morning, I started thinking about all of the cost-saving measures Andy and I have implemented since my foray into unemployment.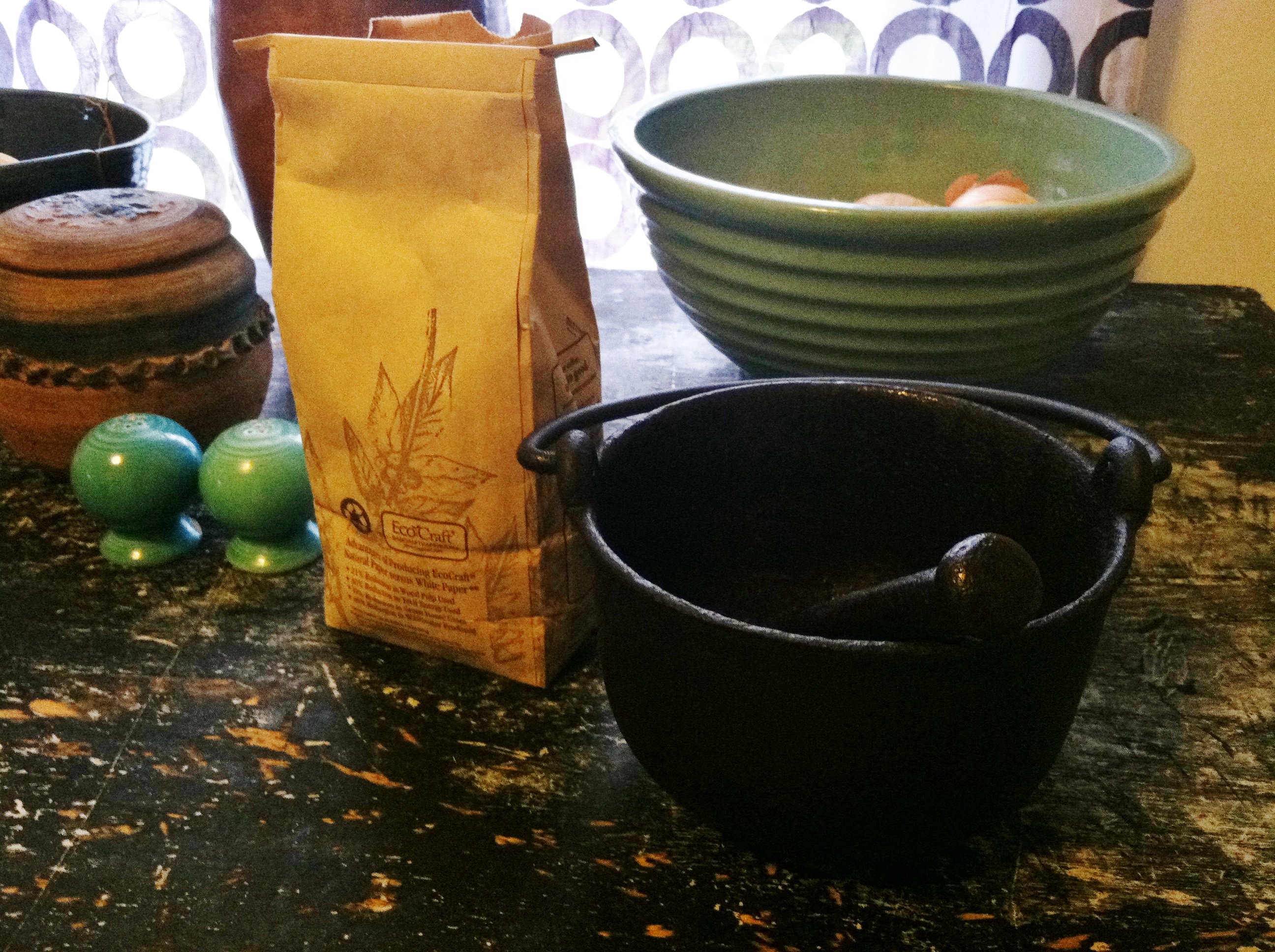 (Like, say, salvaging the cast iron mortar and pestle instead of buying a new one.)
And since I'm a giver, I've decided to gift you with a short list of how you can cut costs, too. Even if you're employed. (Show off.)
(1) Cull the Fat.
Y'all may remember that, immediately after our cross country road trip, we culled the bejesus out of our apartment.
(With a little help from Grey Goose.)
We ended up pulling out so much stuff that we devoted two weekends, and a few weekdays, to shedding it. But you know what? Having our apartment in complete disarray was worth the outcome: a lighter, brighter apartment. Which got its face-lift right before its second feature on Apartment Therapy.
(2) Cull More.
Right when you think you've gone through every closet, combed through all of your books, you realize that, while beautiful, you don't really use that vase.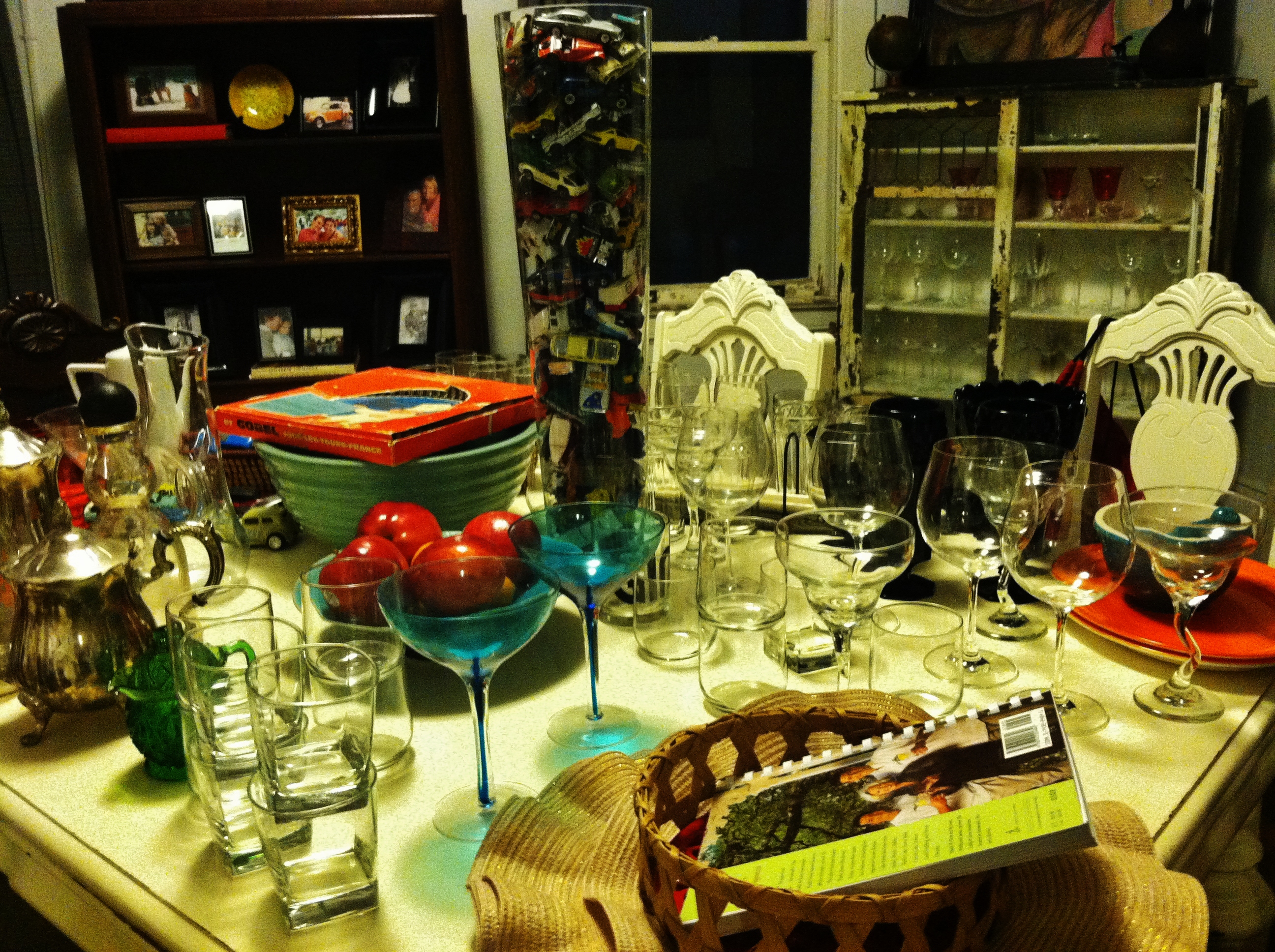 And those piles of books you've been wanting to read for years should go to people who will actually enjoy them. And yes, even though you like a drink on occasion, you don't need all of those glasses. Keep it simple.
(3) The Great Pantry Cleanse.
No, this doesn't involve copious amounts of paprika and prune juice. But I do recommend doing this while humming or playing Eminem's "Cleanin' Out My Closet." Just because.
We all have that partially used bottle of soy sauce for that stir fry we made last year (what?), or those dried beans that should really be cooked instead of sitting in that cool pottery canister.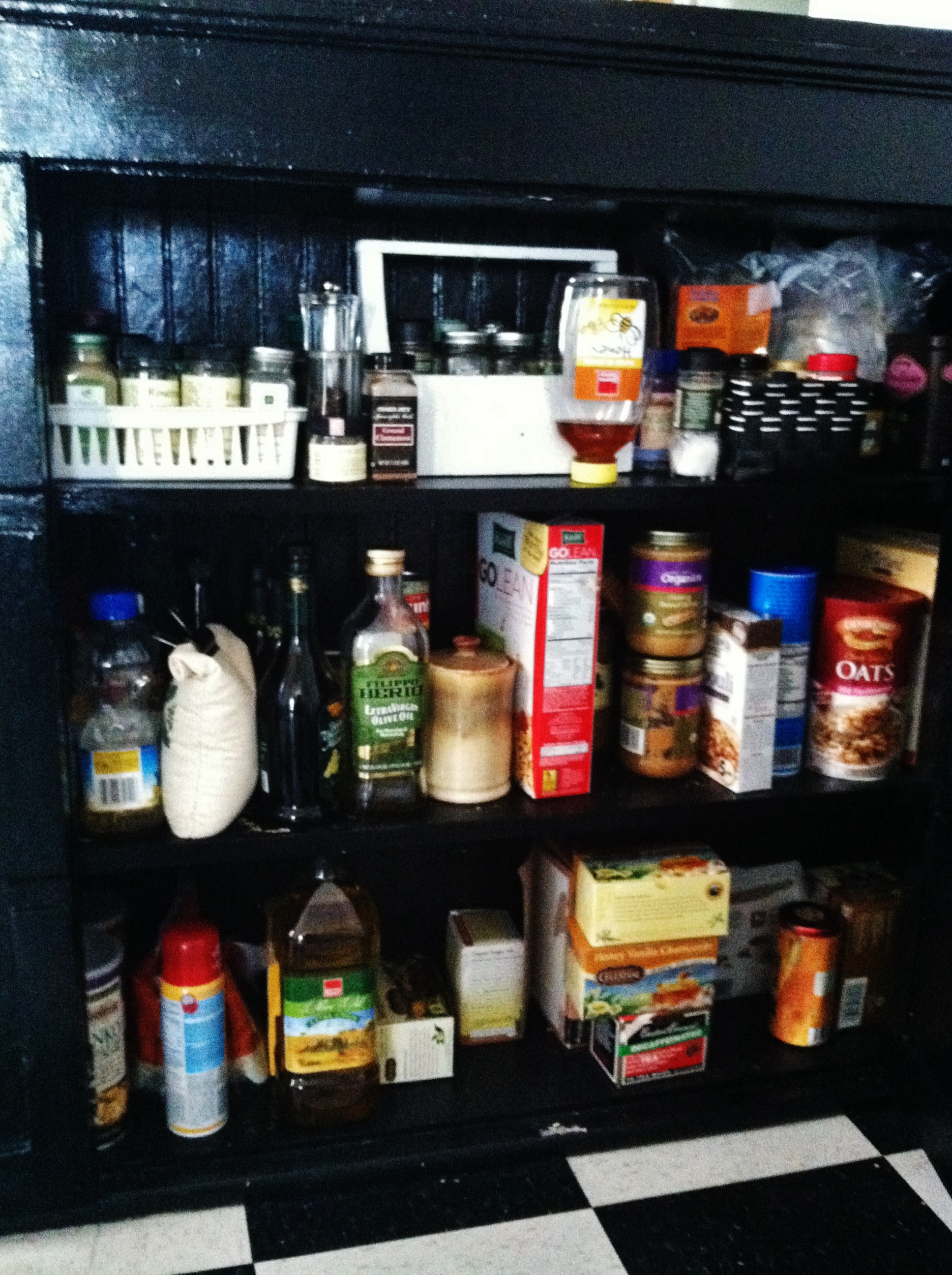 And don't get me started on what's in the freezer–the vegetables you couldn't eat but refused to throw away, the 10 or so pounds of venison from Alabama. You know, the usual stuff.
Well, kittens. It's time to get your creative juices flowing. Because it'll surprise you how long you can last on what you have in your house. Sure, you may have to run to the store for one random ingredient. But you'll be amazed at how awesome the stuff that's been sitting around can taste with a bit more effort than what you usually cook.
By the time I took stock of everything we had, I realized we were totally prepared in case of a zombie apocalypse. Sure, tangerine-chocolate-chip cake isn't the healthiest alternative, but it's better than the brains I'd crave after getting mauled by a zombified Harris Teeter cashier.
(4) Wear Your Heart (and Everything) In Your Favorite Sleeves. 
Yes, this doesn't really make sense. But you get the gist: wear what you love and get rid of the rest. I've read several articles about culling stuff, mostly because I find it fascinating how far we'll go to justify what stays and what goes. Especially when it comes to clothes. (Especially bonafide or poseurish clubbin' clothes. FYI, you're too old for that shit.)
But one of the best articles detailed a month-long experiment that went something like this: after you wear an article of clothing, turn its hanger around; then, at the end of the month, get rid of everything on the un-turned hangers. (Unless it's that really expensive job interview outfit.)
Rinse and repeat Steps 1-4 until desired results are achieved.
***
Now, this isn't an exhaustive list. But as Andy and I figure out our next steps, and become increasingly envious of those who can move everything they have in a 14-foot rental truck, we're glad to have these mad skills under our belts. Because, regardless of where we end up or how much money we make, we're still going to implement these lessons.
Why not?
Sometimes a simpler life is the way to go.
Because as amazingly bright as our material possessions shine, they can never trump the glow we get from unshackling ourselves from the past to take steps toward a lighter future.
From realizing how little we need to carry on our journey.