It was sickeningly satisfying to hear that, from Andy's HR perspective, I had reached the "Final Stage of Disengagement."
I imagined it in all caps.
"What comes next?"
My eyes sparkled at the prospects: fame, fortune, a heretofore unknown 401k payout?
"Resignation."
Buzzkill.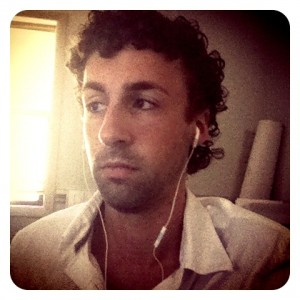 Flirting with resignation is slightly sordid. At least in my mind. Because "resignation" is personified as Jesse Bradford.
So I keep pushing the envelope. Because I want my supervisor to ask why I'm not performing to my usually high standards. Mostly so I can tell him that his hands-off approach and piecemeal "resolution tactics" are for shit.  
Sure, I could be the better person: pick up where others fail; shield my supervisor from my coworkers' incompetence; carry more than my fair share.
Meh.
Been there, done that.
When things are allowed to get to this point, there's little I can do. Other than sit back and watch the ruins crumble. Preferably with a soy mocha in one hand, a pumpkin scone in the other, and an "I told you this would happen" smile plastered across my face.
And I'm completely fine with it. Because, as one wise friend who got the hell out of here once told me, "The only way to show people what a fucking wreck this place has become is to let things fall apart."  
Before working here, I never subscribed to that sort of thinking. But it makes complete sense. And it gives me a reason to cut myself a break or two—not beat myself up over work minutiae.
Instead, I redirect my energies to something much greater than work: living life.
And I've been doing plenty of that.
The types of laughter and meaningful conversations I had with Andy and my friend Amanda this past weekend are paramount to my sanity. Because who wouldn't enjoy a weekend peppered with comments regarding sweater nipples and taxidermied animals?
Especially when I laughed so loud that I couldn't hear the protracted beep of my flat-lined work ethic echoing in my head.