Anyone who knows me — hell, anyone who has met me once in a bar — knows that, when it comes to nesting, I nest hard.
And I'm not a minimalist.
Which is why I've been on a crazy-long writing hiatus.  (Alright, I'm also lazy.)
But, I like to think that I stand a better chance of getting some quality writing done when the house is a home, and this magpie is all finished prancing about the nest, adding bits and baubles and sparklies.
(And if y'all didn't catch that reference to The Secret of Nimh, shame on yourselves! Go rent it now!  I mean, buy it.  I mean, download it.  I mean…)
As I was saying, I love design.  I love interior spaces.  I love marrying all of it into something cohesive that reads like a place where I want to spend a lot of time.  Or at least someplace where I can get completely bombed and maybe pass out on the floor.
And that's exactly what we achieved in Raleigh.
But, it's been a while.  And Toto, we're not in Raleigh anymore.
***
Suffice it to say I was more than a little nervous when we rediscovered a lot of our stuff — y'all know, all of that fun decor that'd been stored away for six months.  Most of which was last seen getting loaded onto a semi in Raleigh.
And then unloaded on the other side of the country, into either our storage unit in a galaxy far, far away (Gardena)…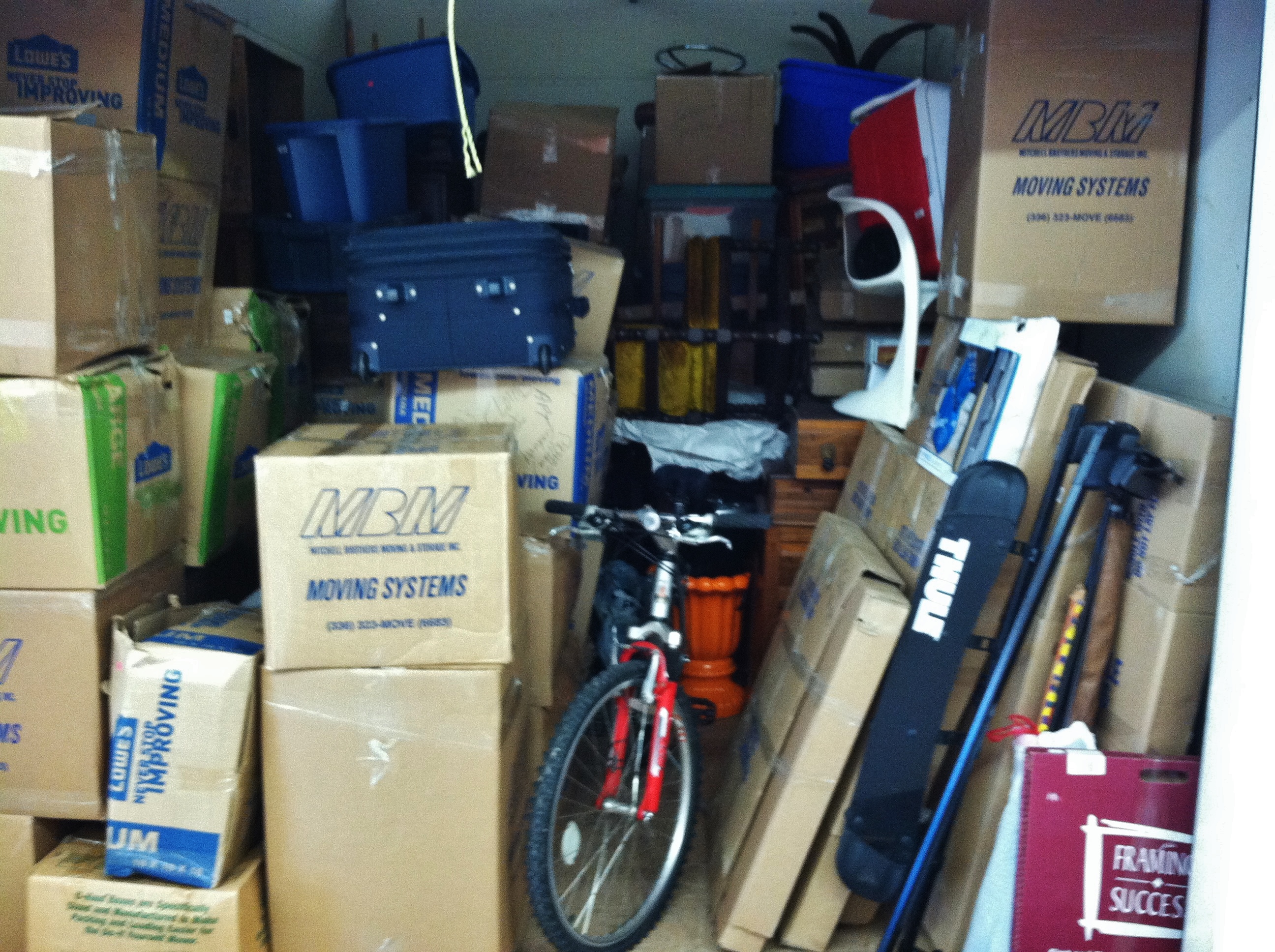 …or into our cramped Koreatown closet — a.k.a. our six-month studio.  (Remember that adventure?)
But now, we've somehow managed to shoehorn ourselves into the neighborhood we'd coveted from afar…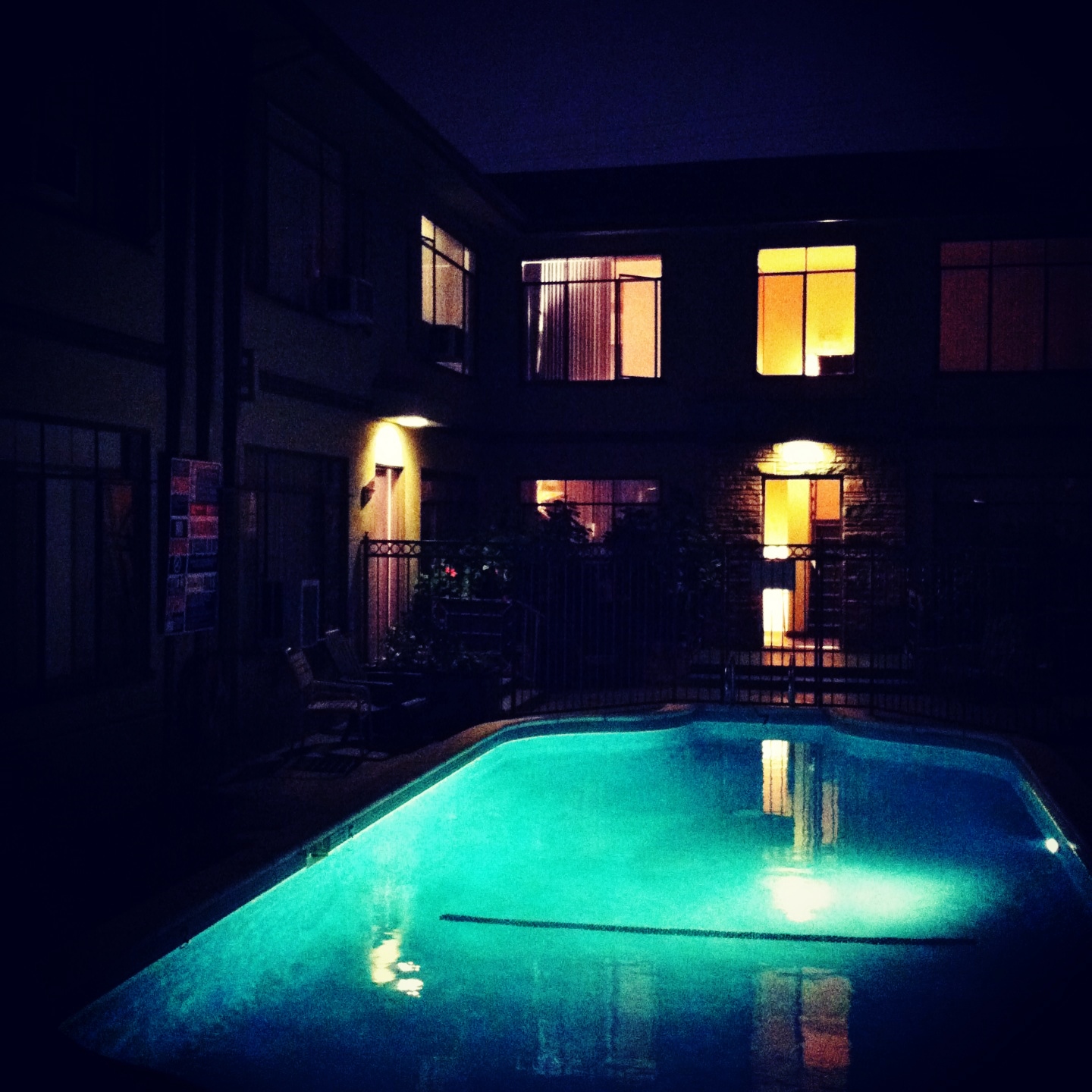 have moved in…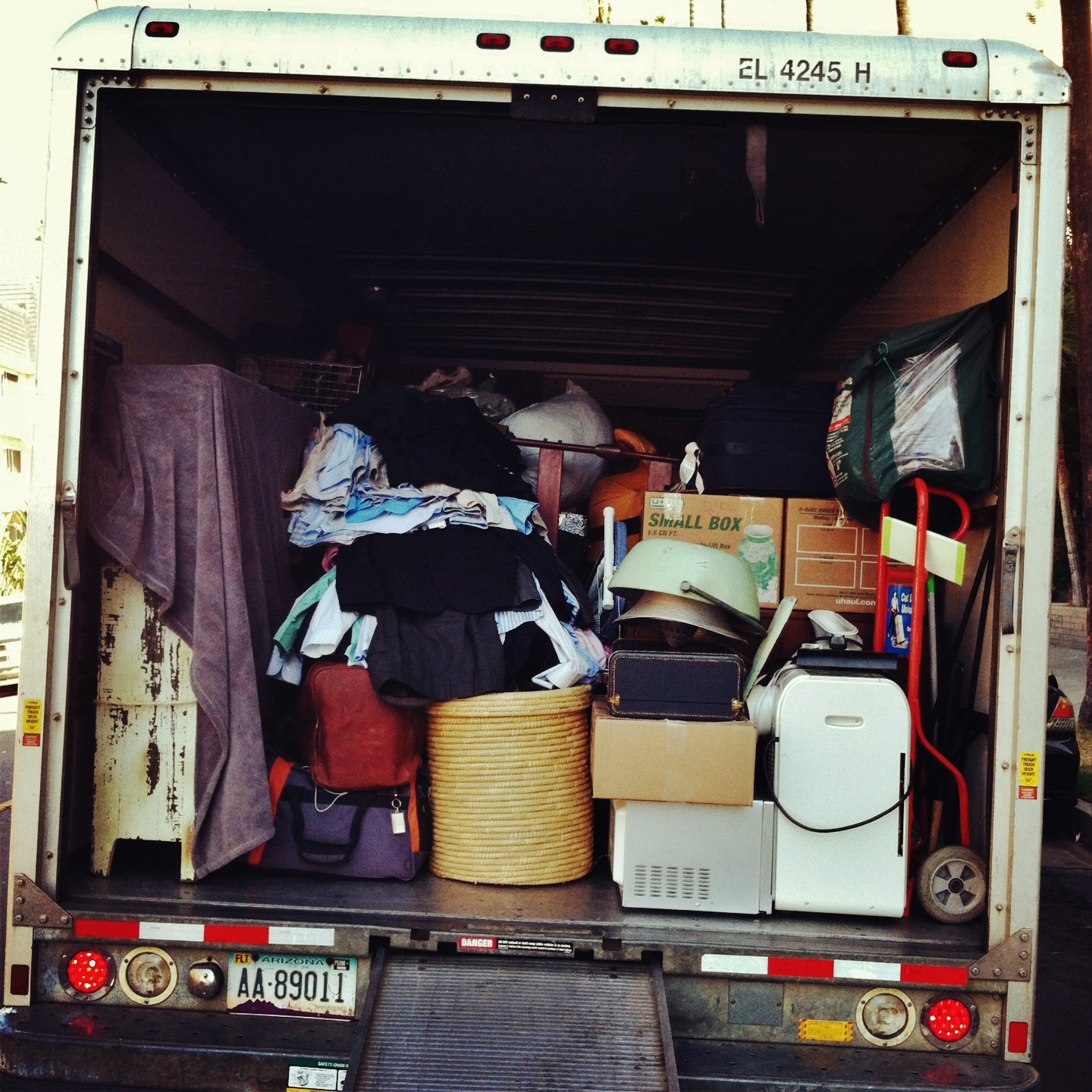 …and have even adopted a little ball of joy — Toby (a.k.a. Jabba the Pup).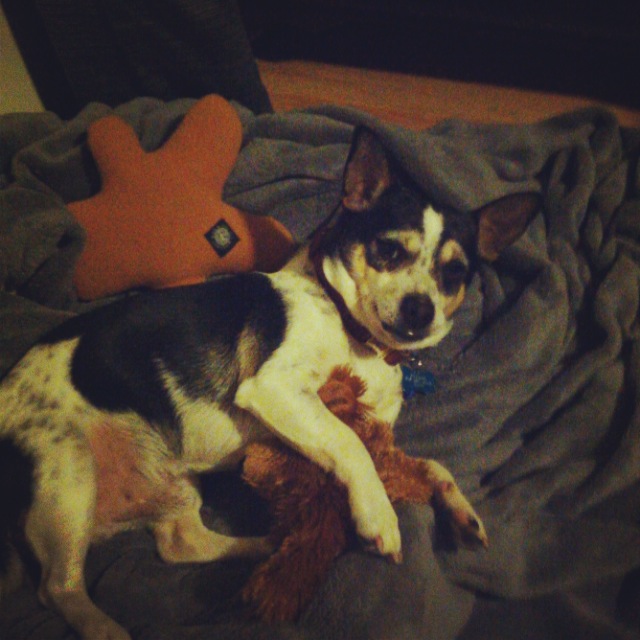 Still, stuff has to get stowed.  Furniture must be moved.  And you can only stand that cardboard smell for approximately three minutes before it becomes maddening and you're running around in a cucumber mask demanding someone clean up this mess!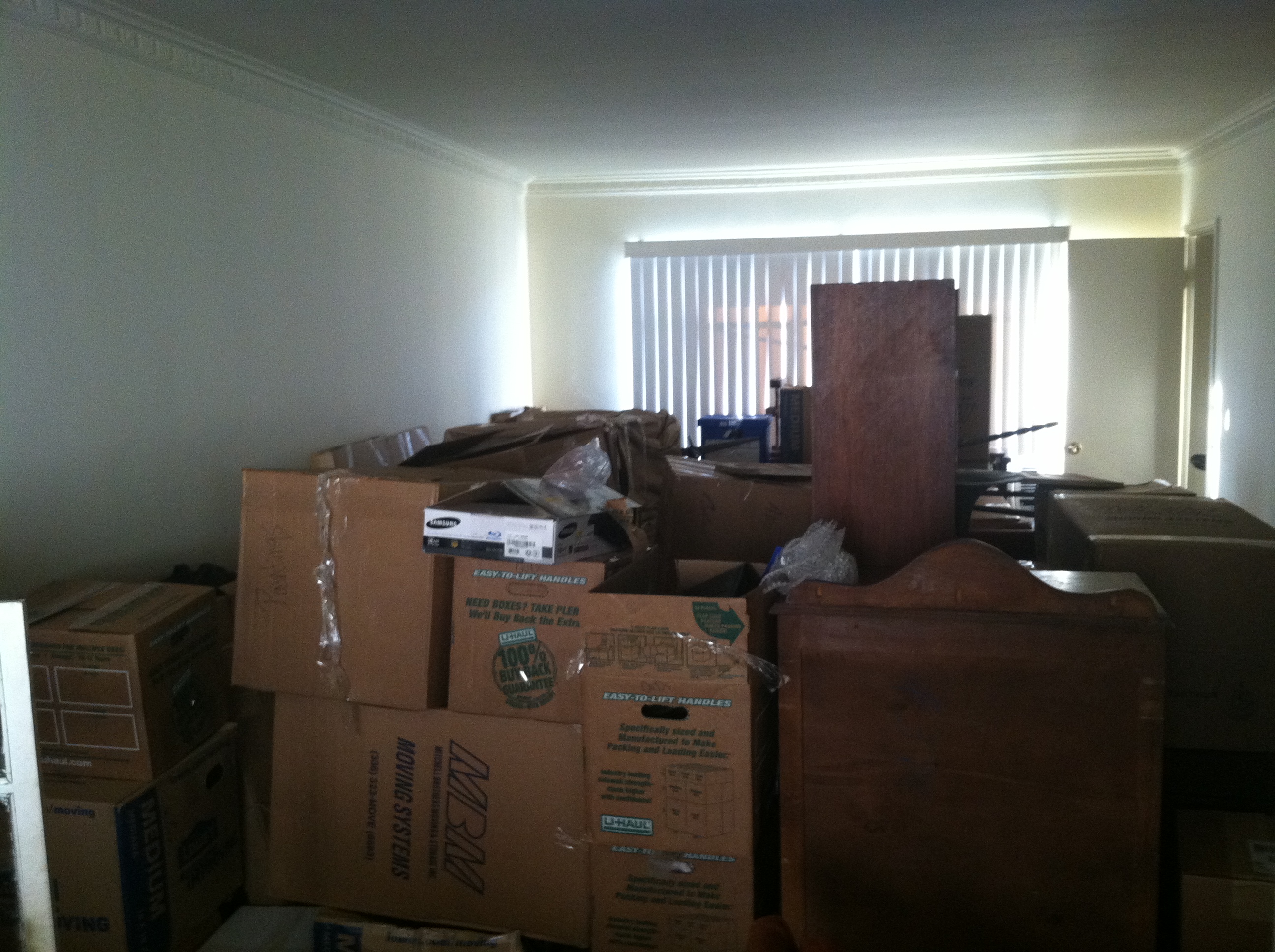 Slowly but surely — and with a few vodka chasers — we've managed to pull things together.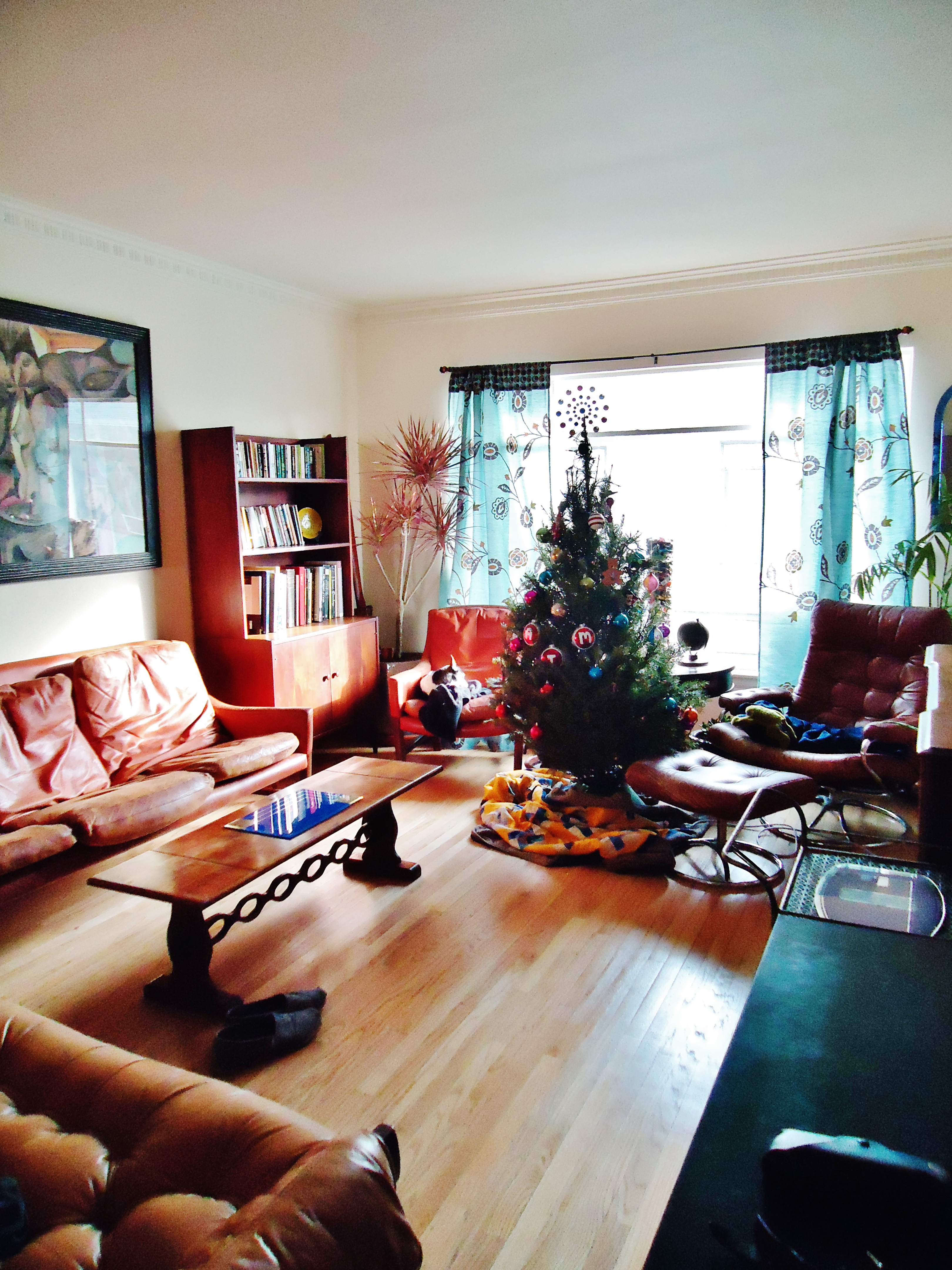 And rip down those horrendous vertical blinds.
And while we still have so much art stored in closets, we've decided that — since we can't coat the walls in paint — we'll cover them with paintings.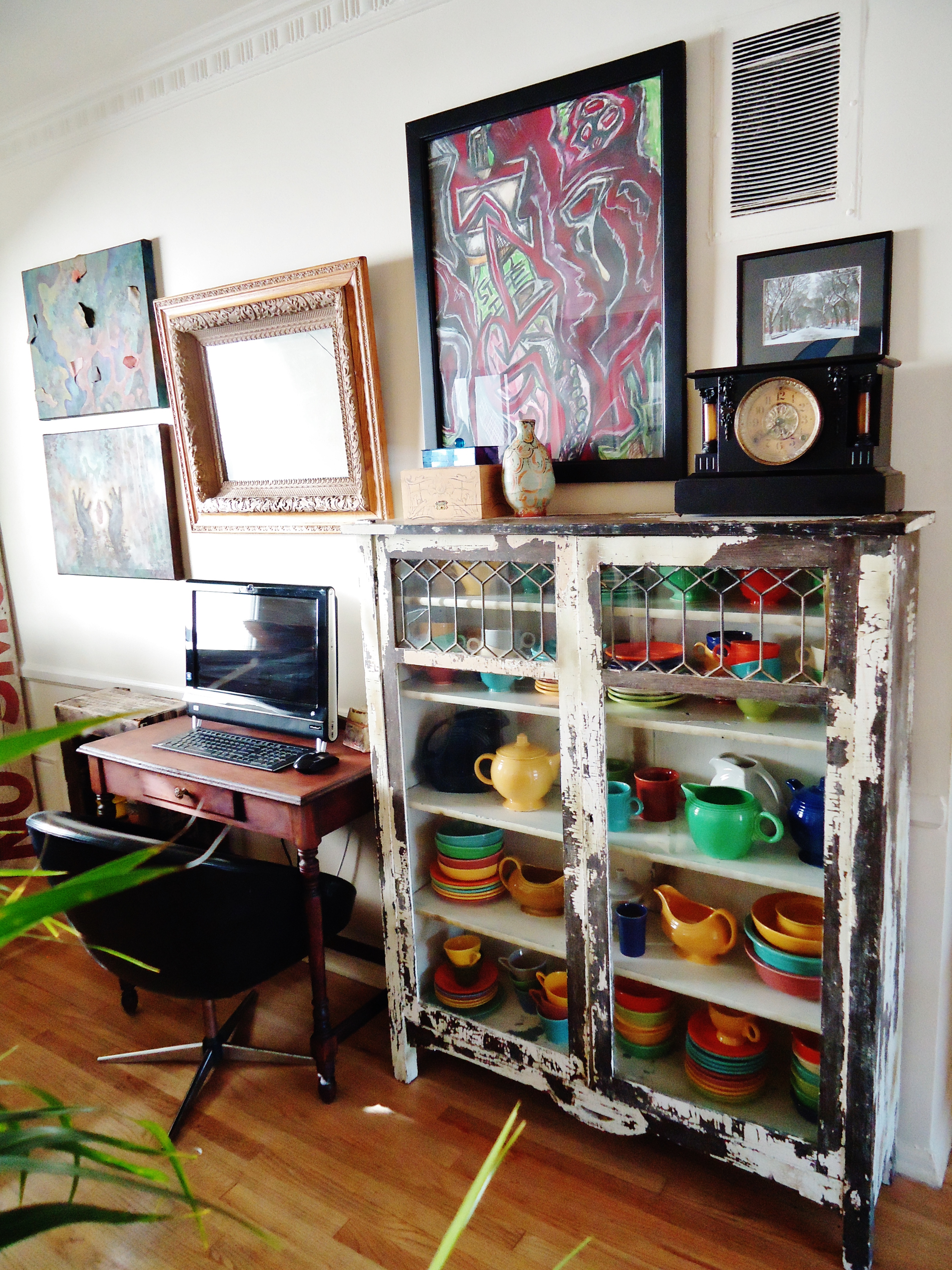 Because if we're going to go all out — be one piece of furniture away from descending into "cluttered" territory, or one painting away from cray-cray studio wannabes — we have to do it up right.
So, bring on the oddball pieces — like Andy's childhood desk.  I had no idea where this was going to go until I just owned it — shoved that sucker at a diagonal, pulled it out, and made it something useful again.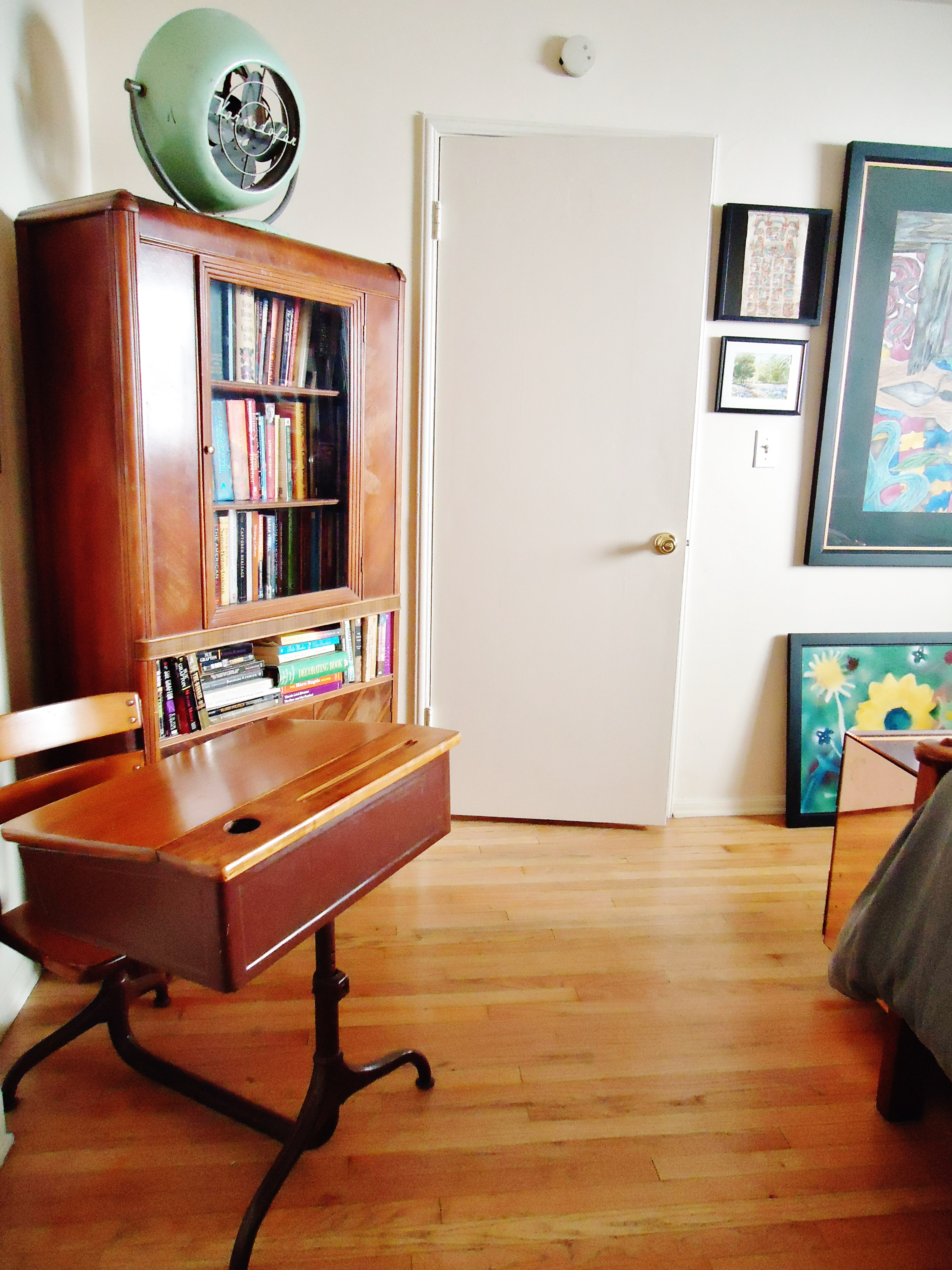 (Side note: being completely dazed by sinus infection medication helps.)
All in all, we've thrown everything into a pot, set it to boil, and created something that's not too cold, not too hot.
But just right.