As I stress ate my grilled cheese sandwich and pile of fries, and watched the polling results with Andy and his sister Lindsey, I felt a numbness blanketing my mind.
And it wasn't my first drink.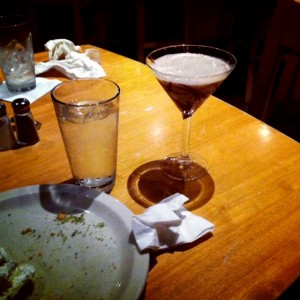 It was the weight of the evening, the suddenness with which the past year seemed to come crashing to the fore of my mind, pushing everything else out of the way and demanding my attention.
But I had plenty of company.
Instead of the usually deafening conversational buzz, our favorite haunt was filled with quiet murmurs between patrons, each of whom sat rapt, their eyes glued to the small television hanging over the bar. But when a key state went blue, cheers erupted and drink orders soared.
The energy only increased at the LGBT Center of Raleigh, and plenty of us began to feel confident that the country was going to continue in the right direction, not be lulled into some comatose state by a pathological, self-aggrandizing liar and his misogynistic henchman.  
But the night was wearing on, and my second drink began tapping my stress-filled mind on its shoulder, asking it why it wasn't in bed.
Still, the three of us refused to go to bed without knowing which way the swing states swung. So we left, side-stepped an opossum trudging down the sidewalk, and settled in at Lindsey's.
Before I knew it, Rachel Maddow was silencing a commentator to announce Ohio's polling results. I was suddenly wide awake. I squeezed Andy's hand.
And nearly crushed it when Ohio went to Obama.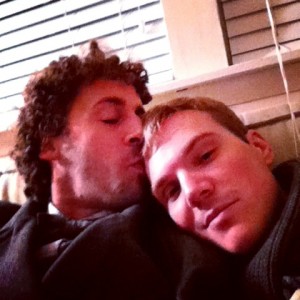 That's when I started to exhale–the first time in months. 
***
There were so many "what ifs" on both sides of the coin regarding the election's outcome. If he didn't win, what would we do, where would we go? If he does win, will the next four years see the country move toward a fair, more equal future for us all?
And there, onscreen, I had the first bits of proof—the groundswell of support for LGBT equality in three (maybe four) states; the strong fights against bigoted, state-authored legislation; the election of Tammy Baldwin to the Senate.
My exhausted ADD-wired mind could barely process it all.
But I did know that certain mental lists—"What to pack," "What to sell," "Where to move," "What to do"—were now in a shred queue.
***
Still, with so much going right in the election, there were low points paving the way, and even after the polls closed. With the election sliding in Obama's favor, others more gracious than I are asking that there be a restoration of respect—specifically, a hand extended back to the Romney/Ryan supporters.
Knowing that a hand most definitely wouldn't have been extended had the election gone the other way, I couldn't disagree more.
My position on Romney/Ryan supporters hasn't changed; those people who voted for two men who wanted to make my life, my family's life, my friends' lives, and the United States worse can continue to stay away from me.
Despite the stress, this election forced people to be accountable, to show their true colors—reveal themselves for the closeted homophobes, racists, and bigots they have always been, but have been too cowardly to show without a white man of their ilk leading the charge.
It taught me that more LGBT individuals than I care to imagine must be grappling with internalized homophobia. Because I simply cannot fathom any other reason why any LGBT person would have been content watching their rights, their children's rights, their basic human dignities torn apart by this would-be Republican juggernaut. And I refuse to think the economy or foreign policy or any other issue can possibly trump your life and livelihood, much less those of the people you love.
I learned that, while I love where I live, I can always return when more sensible folks are at the helm. When there's no question if the state government I support financially and socially will respect me as an equal. When I don't have to spend my free time fighting, fighting, fighting instead of living, living, living.
***
If nothing else, this election has opened a lot of eyes.
It's shaken many people awake.
It's shown the naysayers that we will not back down.
It's shown that reason, truth, and respect count for something.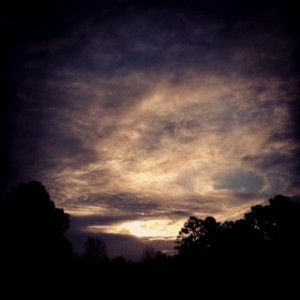 And if I'm going to count on anything these days, it's that holy trinity.