Every place I've lived has helped me better understand what I want and need in life to be happy. Some places have been charged with sordid dealings or shattered dreams, or have since been condemned by the health department.
Others have been stopping points — blips on the way to something else. But each place has meant something. They may not have been homey, but they've helped me realize what "home" really means to me.
***
The Stalinesque facade makes no effort to hide its true self — no exterior adornment to catch the eye, distract from the bones. There's no pomp to it, no architectural interest. Just concrete block walls and metal slider windows and plastic columns with absurdly pitched gable roofs.
It's an impulse rental I make as my dream of earning my PhD begins to crumble away, like a sand castle into stormy seas. And the fact that I'm moving into it during an actual tropical storm makes it all the more fitting.
The dangerously steep foyer stairway leads down to my "garden style" unit, and I have to duck down on the last few steps to unlock the door. Weeks later, I'll rip my hand open as I fall down the entire flight with a steel bookcase.
Stepping down from the stairs, the carpeting feels damp, as if there's a phantom Chihuahua running throughout, piddling here and there every few feet. The bathroom has a drop-down acoustical tile ceiling, and the closet walls are lined with a thin layer of black mold. The one air conditioner faces the kitchen wall. I walk into the living room and look out the glass to the green window well coated with spider webs. I sit down on a cardboard moving box, and reach for the light switch that isn't there.
And I cry. Sob, really. On a box in a moldy basement apartment as everything around me feels like it's crashing down. I can almost hear the ink drying on the lease, locking me into the next year.
I've made a horrible mistake.
I step out to the back stoop for some air, and sidestep what looks like an exploded Corgi before focusing my attention on the Life Alert sticking partially out of the rain-splattered ground.
For months, drug-dealing neighbors above me draw a constant stream of addicts, some of whom I startle awake every morning on my way to campus. An old woman lives above me on the other side, and I never see her leave. I only speak to her once — screaming through her door since she refuses to answer — when her sink overflows into my kitchen, creating a greasy, soupy mess that slowly spreads across the floor like a melting glacier.
Everything around us is being razed at a rapid rate. And for the first time ever, I hope that I'll be bought out of my lease and can one day rejoice in the entire complex's obliteration. But I never get the chance.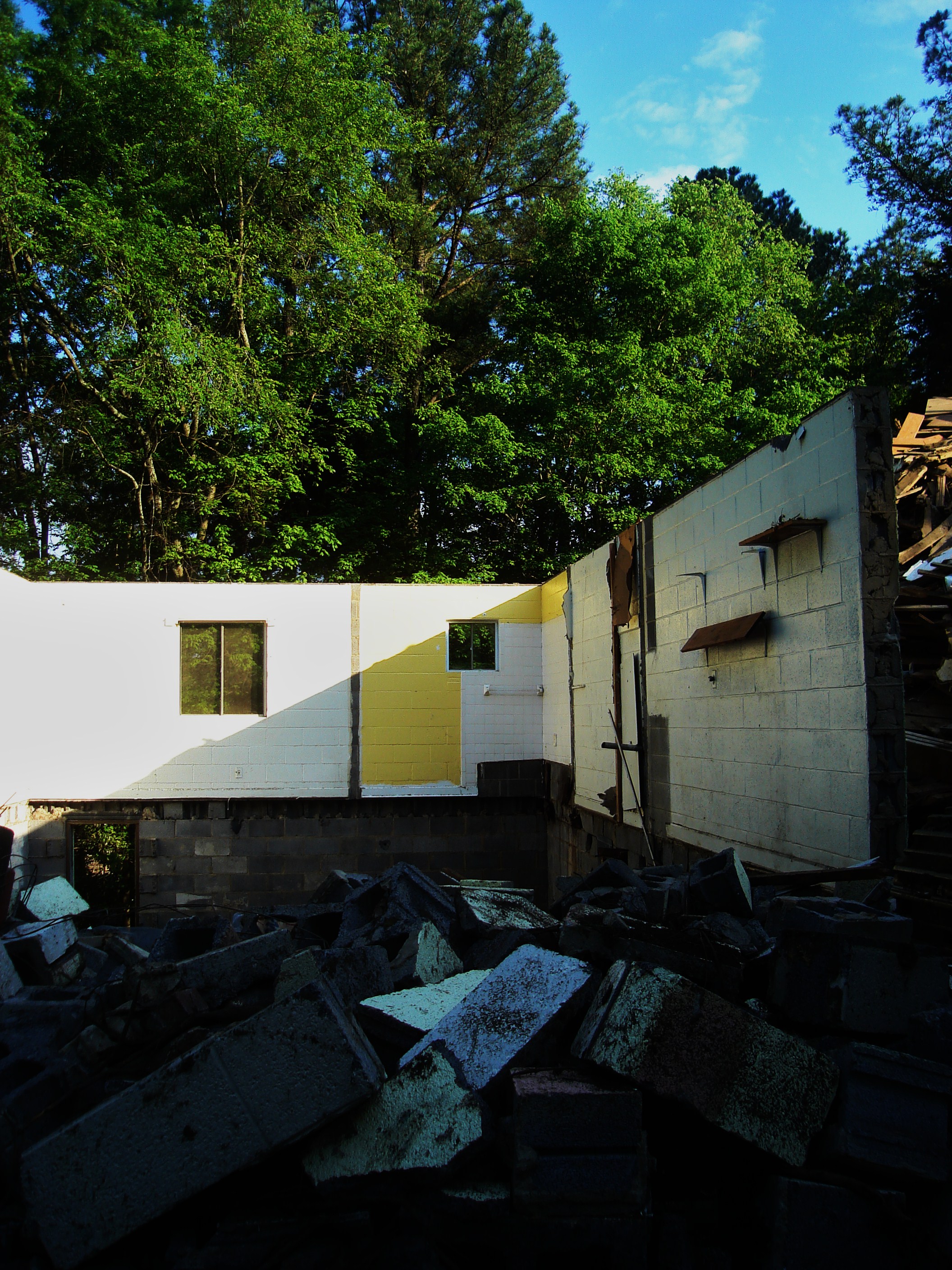 For the next year, this is my cell — and every night I feel like Fortunato, slowly being sealed in my tomb.
***
A remnant of an American Dream, the small clapboard house's white paint now trends sooty gray. Rotting burgundy shutters flank the front windows, the sills of which are pocked by nail holes and stained by the staples rusting away and clinging fast to brittle insulating plastic from winters past.
The clayey front yard is littered with glass shards and shattered toys — mixed together and cooked by the sun like cake in an easy bake oven. Only after my repeated whining does the landlord lay a patchwork of weedy, discounted sod that soon browns and dies, shifting constantly in the rain like a toupée on a sweaty man's bald head.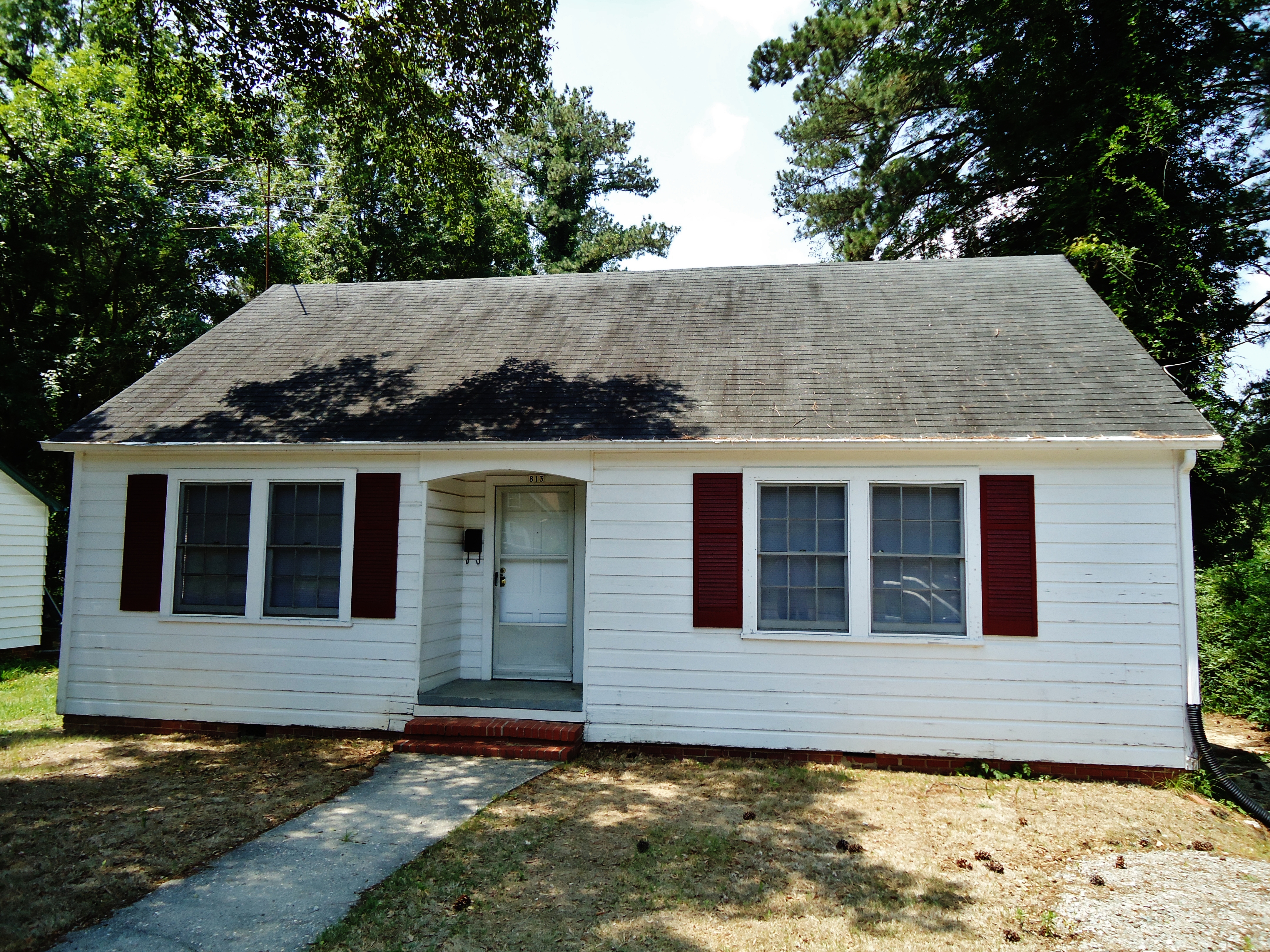 The modest forties cottage has had most of its charm flipped out of it. And, according to the property agent Martha, its half-story has been sealed off completely.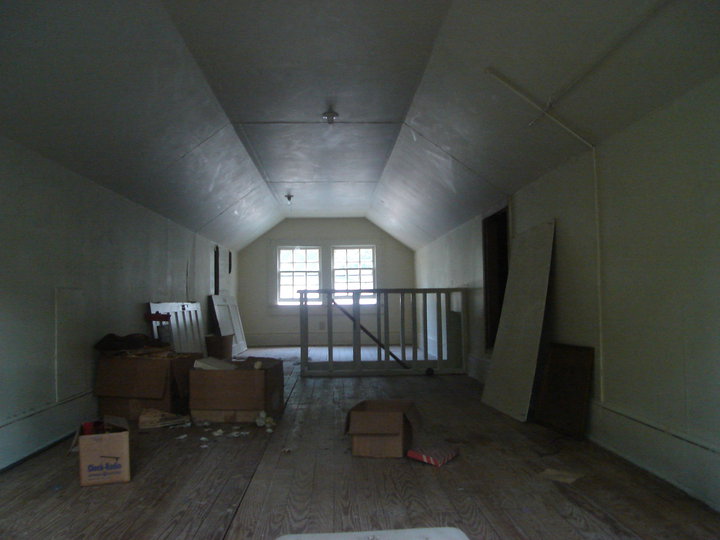 "They ran out of money, so they just covered up the stairway."
"Wait. So there's no second story?"
"'Fraid not, hun."
Oh, just you wait.
With visions of a sledgehammer in one hand and flashlight in the other, I let that one slide.
"And what about air conditioning?"
Martha points up to the hallway's circa 1993 ceiling fan.
"…"
"But if you want window units or central A/C, just let us know and we'll have'em installed and added to your rent."
I walk outside, take in everything, and glance back to the large, spacious backyard — a blank canvas for raised beds — and look at the house. A house — all to myself.
"I'll take it."
Flash forward a few months. A blade from the lone fan has just flown off, nearly shattering a mirror and sending the rest of the rig tottering violently. Hoards of camel crickets chirp from the cool, damp basement. But I can't even throw a can of Raid to greet them since the basement door has been covered over too.
All night I watch each candle in my dramatic candelabra slope and bend, forming what can only be described as a poor gay man's dildo. And I have a fever. Again. Ever since I moved in, I've been sick. And the house has stayed a toasty 85 degrees. The box fan in my bedroom isn't doing much, but it whirs away.
Hours later, my fever is breaking and I'm standing in front of the freezer eating ice cream right out of the goddamned carton and realizing that I don't remember how in the hell I got from my bed to the kitchen. Much less how I managed to pry out the ice cream and spoon it into my steaming hot gullet.
And then I swivel around, my paranoia peaking with my temperature.
Someone's in here.
I wield the massive spoon I've just bent while trying to pry out the rock-hard ice cream, and inch back to my bedroom.
It must be Vlad.
But then I remember that I'm awake and not in my hallucinatory dream state of running away from the blood-sucking miscreant. That's what I get for reading The Historian whilst my brain simmers in 102 degrees.
Back in my bedroom, I turn up the fan's speed and try to knock myself out with my anti-anxiety pills. Which I can't find. Anywhere.
Someone took them!
Vlad?
Iris, my pot-dealing neighbor who constantly asks to borrow my car?
The dog-fighters two doors down?
No.
It has to be the crack head I'm convinced is living in my attic. He's probably up there chuckling to himself in a zenned-out, anxiety-free state.
"YOUSONOFABITCH!"
My heart races, and I tell myself to lay down.
This paranoia is getting a little out of control. The world's not out to get me.
I exhale and stretch out on my bed. Which is when an ant nest gets sucked into the fan and sprayed across the room, landing on my sweating, naked torso.
"OHMYFUCKINGGODITHURTS!"
Now, I'm all welty and sweaty and deprived of anti-anxiety medication. Which approximates the pain and horror of the time I tried to Nair my chest.
Soon enough, I fall asleep.
Days later, I show one of the dildo candles to the property management company and demand that they install central A/C. Oddly enough, they do. And do a half-assed job of it. So much so that the kitchen's linoleum blows up every single time the air cuts on, making the kitchen floor look like a bubble on the cusp of explosion or a wave constantly on the verge of crashing.
And I wonder how long it — and I — can withstand the pressure, the push. I've started to think of every day as one closer to the end of my lease rather than one to spend making this my home.
I step back out onto the porch — an alcove, really — and look out at the same landscape where I'd imagined so much more. And what I see isn't so much a neighborhood as it is a collection of decrepit cottages peppered across a forgotten half-block, like burnt crumbs in a broiler pan — their stoops and porches heaving under sagging, molding recliners and sofas upholstered with floral fabric.
Just beyond the last crumb, the street ends — no sign, just a tree trunk and broken asphalt collected in an ever sloping pile fronting the woodsy treeline. It's as though city planners have long known this place is the end of the line in every possible meaning.
I have to get out of here.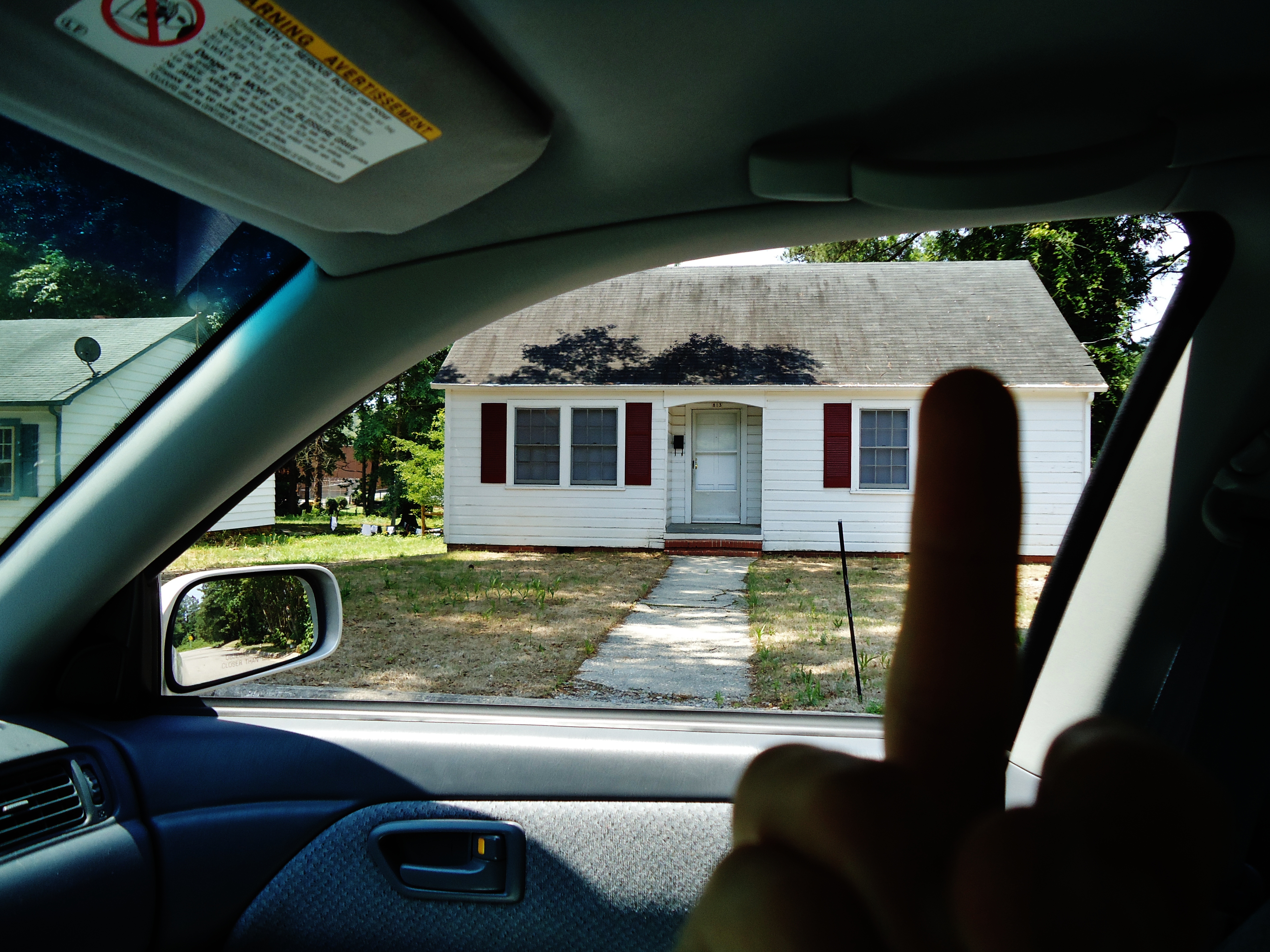 This is a place where the sidewalk and the street end. This is the place I have to leave if I want to do more than dabble in happiness.