Health trends are so damn annoying, mostly because they follow a painfully predictable routine: you liquefy your diet, center your mind, and poo your brains out.
I'm all for being healthy, but I'll never be able to cut all the sugary sweetness that I love. Still, I've been making strides to cut back where I can – not so much because I want to, but because I'm becoming aware that I can't (1) have my cake and eat two more without repercussions; (2) skip breakfast; (3) process tons of daily sugar; and (4) go long without hydrating.
I'm chalking this up to a combination of being in my third decade of life and my body finally screaming "ENOUGH, GODDAMMIT!" In college, I spent next to nothing on groceries. I shopped at Dollar General for everything – made Venironi (venison mixed with packaged mac 'n cheese), drank juice cocktail because it sounded fancy, and once subsisted off of generic frozen fish fillets and cheese food product (combined intermittently) during an interim summer semester. And I wondered why I didn't have washboard abs.
I left most of that behind in graduate school and opted for eating disorders instead. But now I love food, and have a much healthier relationship with it. Still, though, I've found myself going off on sugary overloads – and dealing with the consequences. Ups and downs with blood sugar aren't exactly fun.
So in the vein of downsizing stuff – as we've done during our time on this coast – I'm trying to get back to more simple eating. Granted, I'm basically a rabbit and can eat salads pretty much every single day. But that's boring.
I like combining funky recipes with local foodie scenes and distilling out ideas that I want to incorporate into our daily eating, and developing reliable, healthy food standbys.
Like these summer rolls: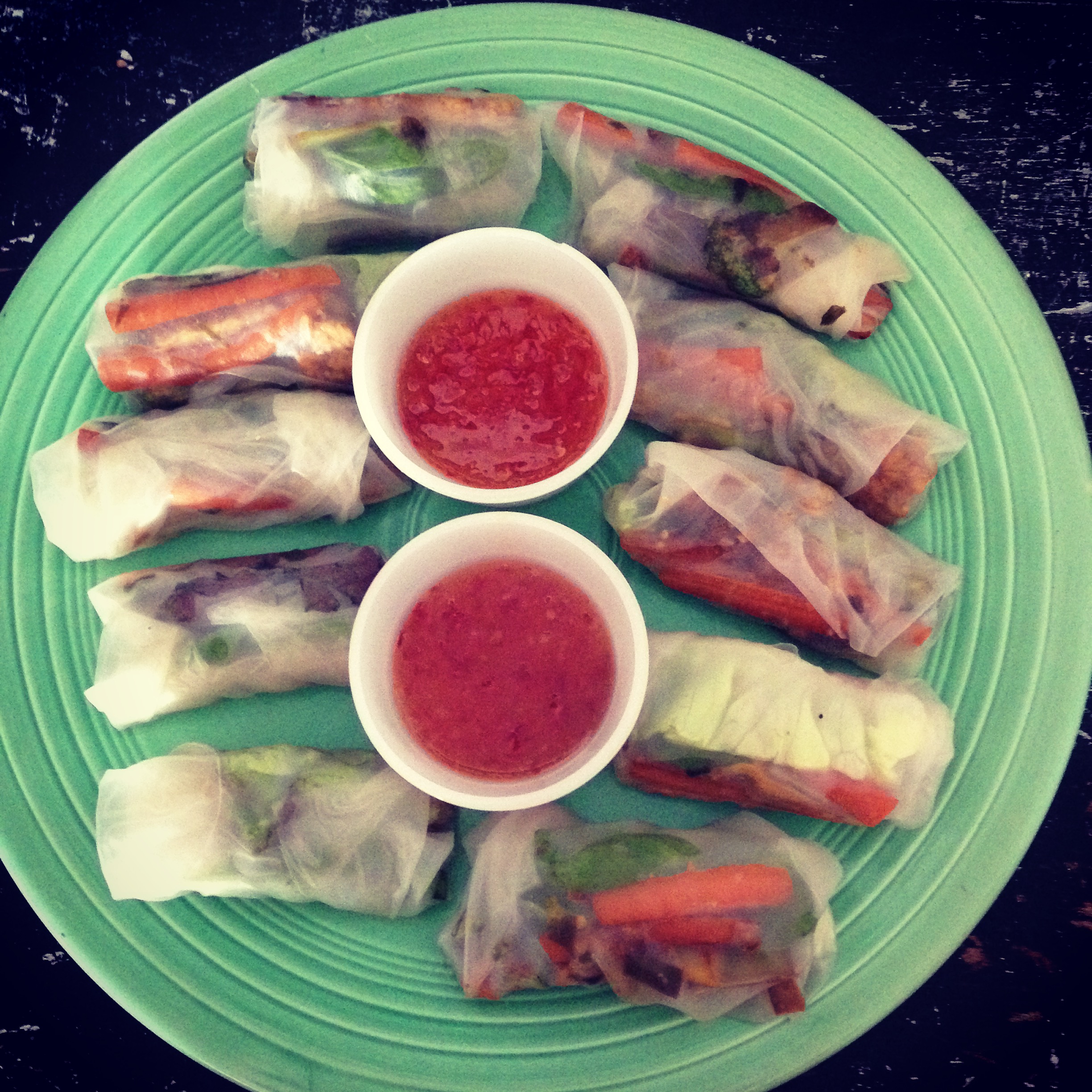 Rice noodle salads: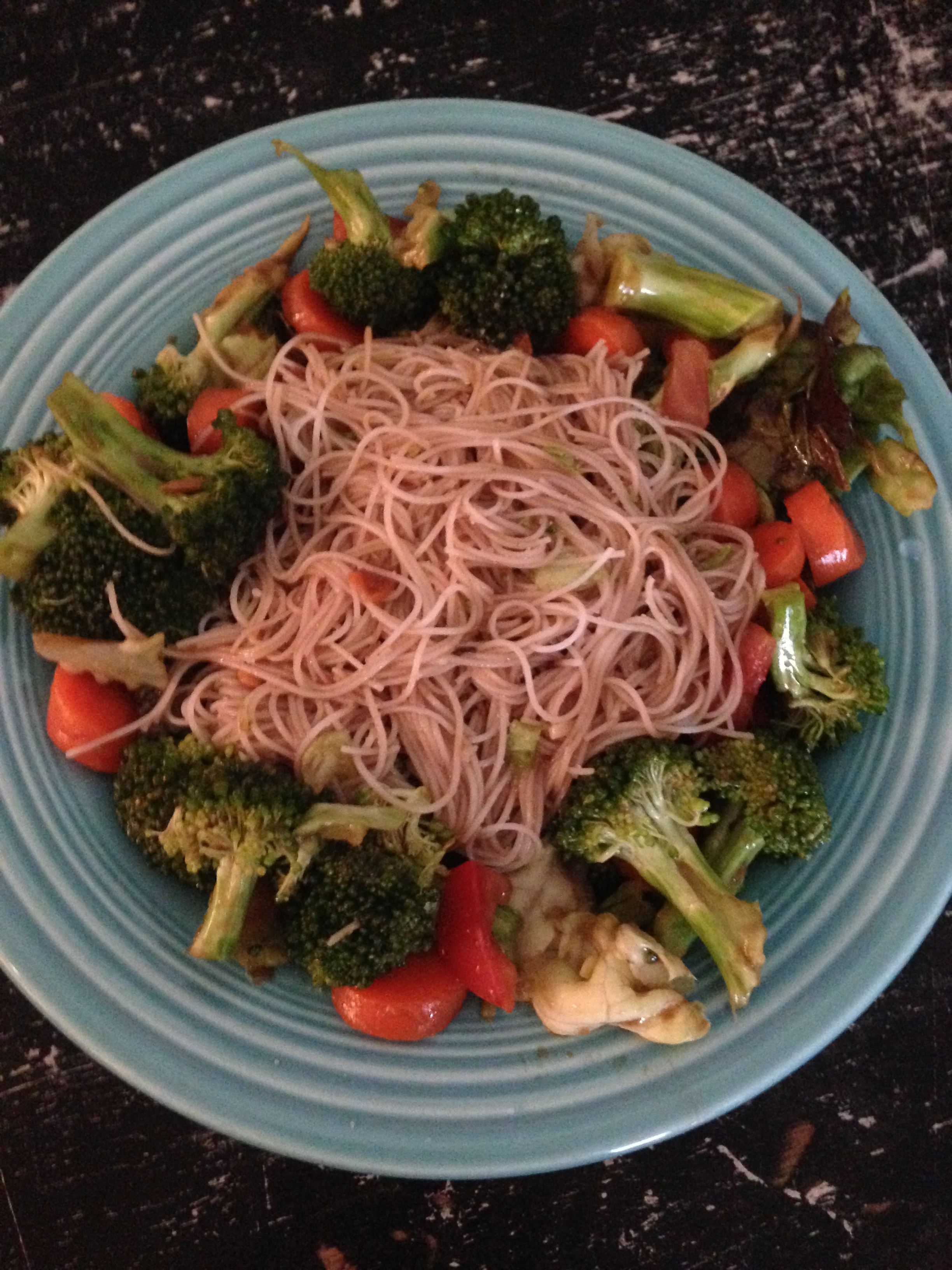 And cheesy egg sandwiches with avocado-bacon spread (okay, maybe not super healthy, but good):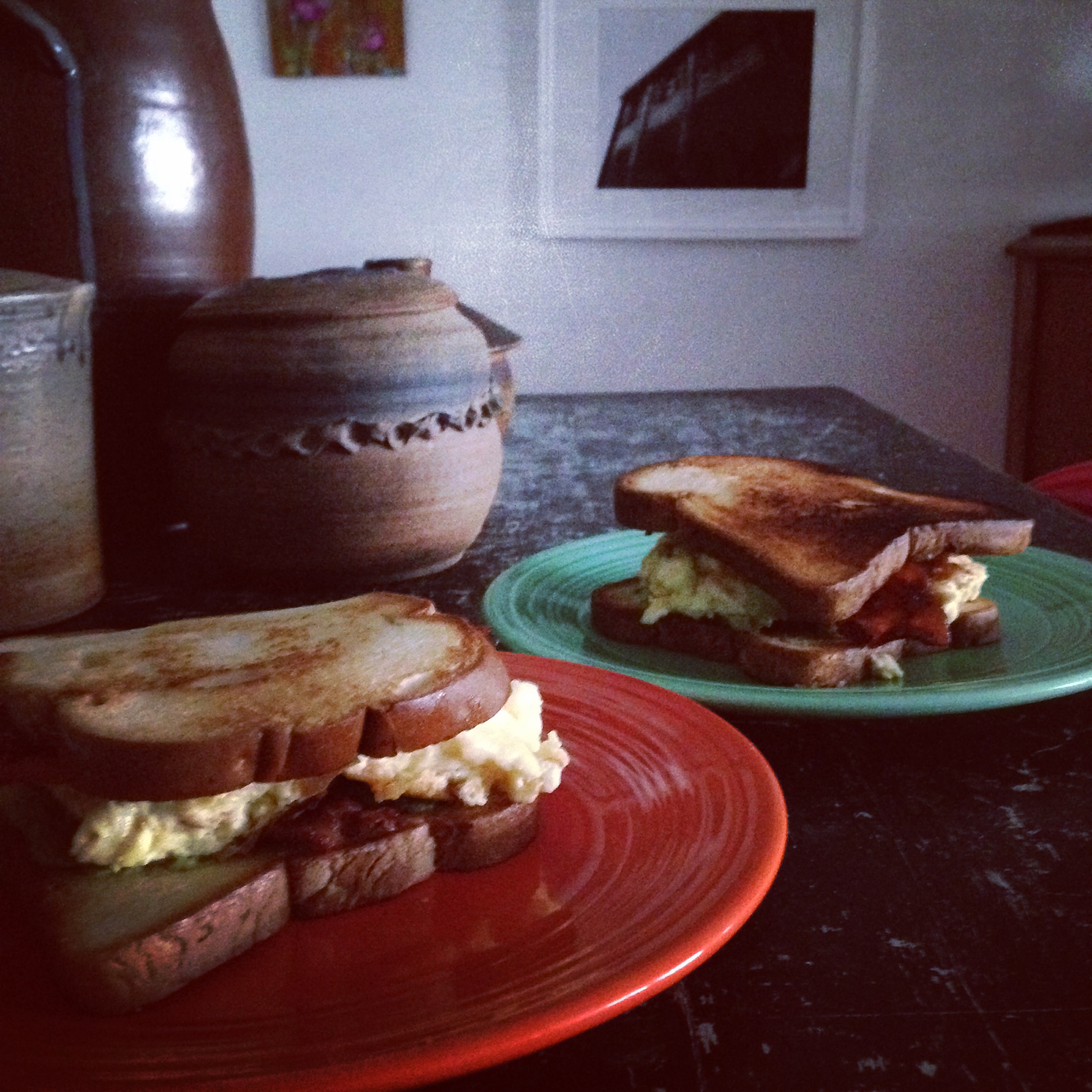 I'm also trying to cut down on my coffee intake.
I KNOW IT'S ABSURD.
But I can't keep drinking pitchers of coffee. So after my two glasses of iced coffee (hey, I'm weening myself off…) in the morning, I'm pushing lemon water, which is supposed to have all of these great health benefits. Plus, I'm trying to take better care of my skin – all of that exfoliating, cleansing stuff that I never had time for until my complexion started looking a little off.
Alcohol has been super easy to cut out since we just sort of stopped drinking earlier this year. It wasn't even planned. We just ran out and never bothered to re-stock. I think if we ever do, it'll probably be more wine than anything.
But despite all of these cutbacks and whatnot, we have to enjoy some goodies every now and then. Like movie candy and cupcakes and the occasional ice cream truck score.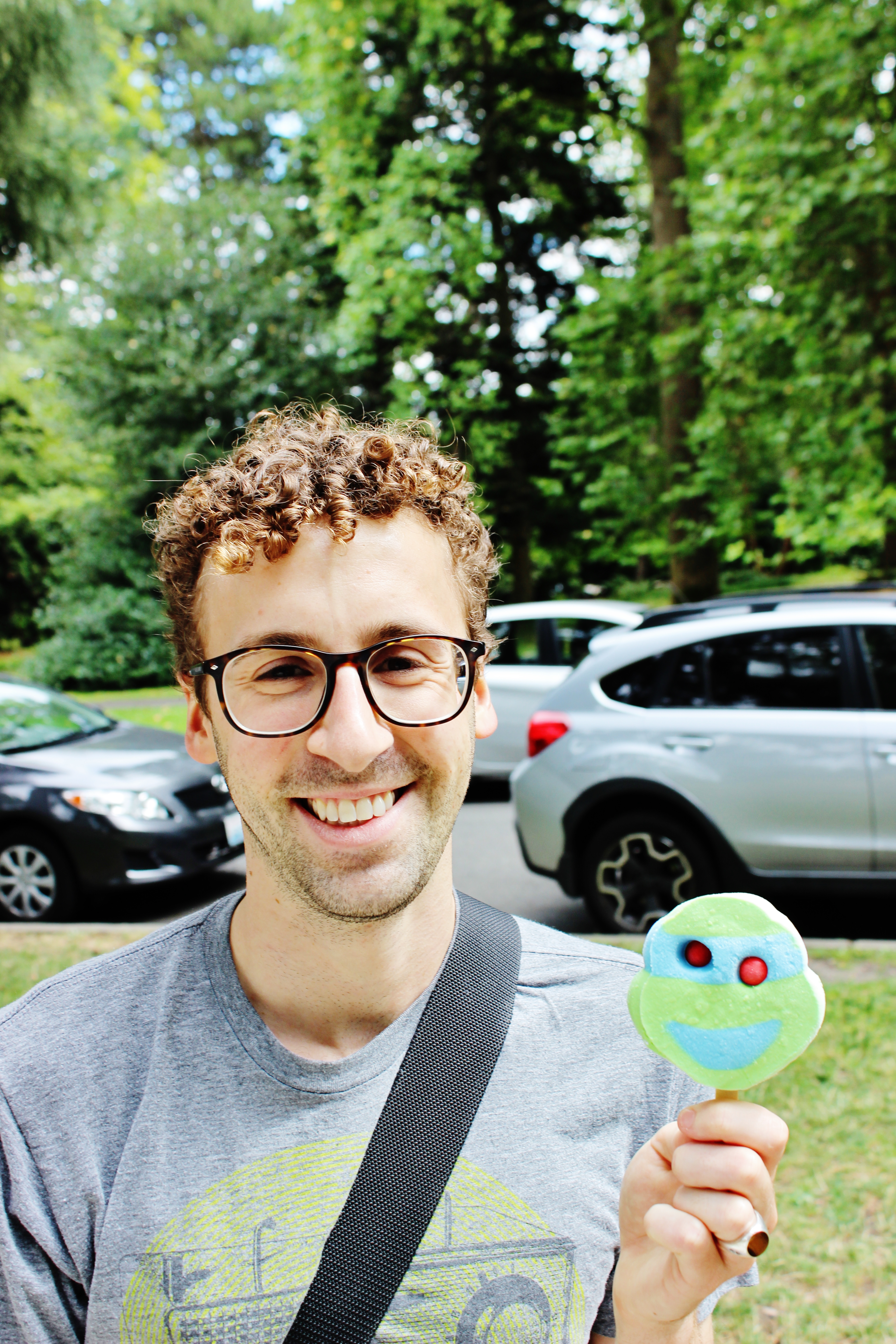 Because if we can't have some good-bad crap, life ain't worth living.