This is a new kind of grief. An all-consuming one. It comes in waves, rippling beneath my skin, waiting for a jarring shake – a memory, glassy-eyed looks from those who know – to grow it into a convulsing swell. And then, the deluge – quickly followed by the headaches and sleep-inducing exhaustion, the nightmares and debilitating second-guessing.
Two nights ago, the doctor's medical jargon rang in my ears as I knelt haphazardly on the cold tile floor in the ER, while Pearl dozed in my arms: "cancer-like," "tumor nodes," "bone erosion," "muscle loss," "swelling around the brain and spinal cord." All of this instead of what I was expecting: "pulled muscle," "plenty of rest and relaxation," "give it a few days."
I'd always wanted a special needs dog. Don't ask me why, I just did. And we unintentionally got one, along with the added responsibilities of constantly monitoring and tweaking her diet; preempting her seizures by detecting that slight leg spasm, or rapidly dilating eyes; frequent doctors' visits, only to have some new malady added to her thickened veterinary file.
Pearl was a scrappy, cuddly old lady. She detested primped, white poodles more so than squirrels. Save for one large stuffed rabbit, with whom she had a very humpy special relationship, toys never interested her, much to her brother's delight. And like any older sister, she endured her little brother's "look at me, look at me" attitude and just went with it, curling into a ball and snoring through his toy chase rampages through the house.
If you sat for a moment, she'd materialize in your lap, slowly fall back, and descend into a nearly immediate, coma-like nap.
When I first saw Pearl at one of my company's shelters, she reminded me of a land-strider from The Dark Crystal – long-legged, tiny head, kind eyes. But unlike those gentle giants, she had an edge that most likely came from living on Lawndale's less than desirable streets.
After I heard her story, and realized that she'd been a shelter resident for nearly a year – just another overlooked, older brown Chihuahua in L.A.'s glutted canine landscape – I knew I wanted to adopt her.
But then Toby popped up on our radar – another older Chihuahua, whose back-story and toothless smile captured our hearts. So Pearl waited. I hoped and hoped that she'd get scooped up. But time after time, her kennel mate would go to a new home, and she'd remain. A repeat participant in one of my organization's youth outreach programs, she'd helped a number of kids, and learned many new tricks – she even had the certificates to prove it. Still, she stayed.
Until that day last year when we decided her shelter time was over, and she came home with us.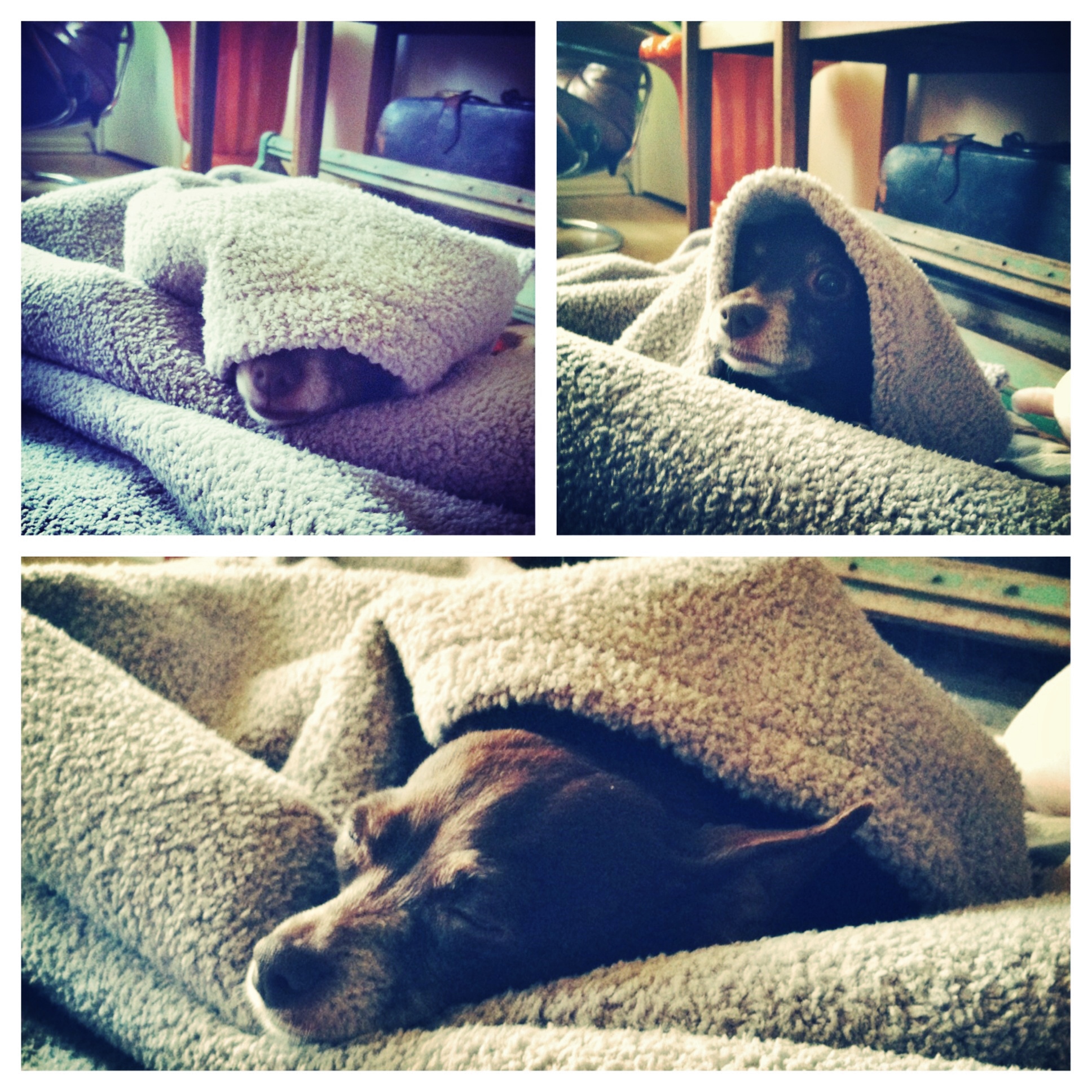 Every day since has been filled with victories, letdowns, and everything in between. Senior dogs come with a lot of baggage, and I will certainly acknowledge that I was a touch naive about just how much more responsibility they are than their younger counterparts. But they're worth every bit.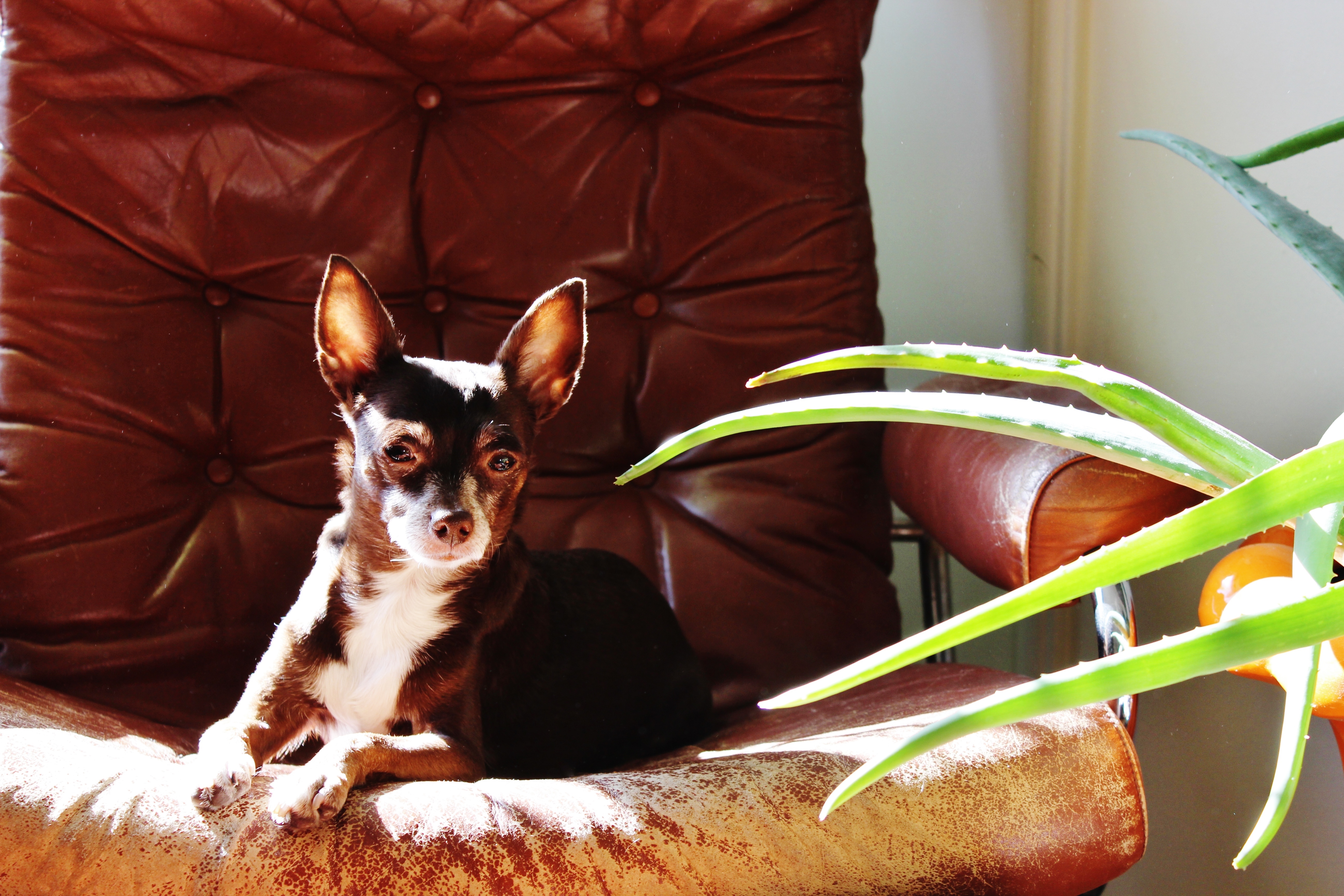 As excruciatingly defeating as the news has been, we also feel relieved. And, in many ways, that's the most painful part. And is unbelievably guilt-inducing. Now we know what has to be done; the ambiguity is no longer stifling.
Making this decision is one of the worst, most charged we've ever had to make. And it's made that much more difficult when Pearl continues to be herself – excited for treats, ready for walks, always up for a cuddle. There's a nagging dread of wondering if this is the right thing to do.
Hanging on to that last shred of hope is as dangerous as it is common. It's completely normal. But it's also destructive – breaks you down mentally, debilitates you physically. So you just have to let go, and refocus your lens on reality.
Pearl is a trooper. But she limps and hobbles now. And yes, she's excited for treats, but quickly gets exhausted. And while her sweetness remains, it's cloaked behind a depressive mood.
So she's been getting anything she wants – constant rubs, cheese, pasta, eggs, painkillers; because, really, what's the worst any of it could do?
Today is her last day with us. And as cliche as it sounds, I think she knows it. But all that matters right now is that she has a chicken and cheese omelet in her bloated belly, and is snoring in her comforter nest on the sofa.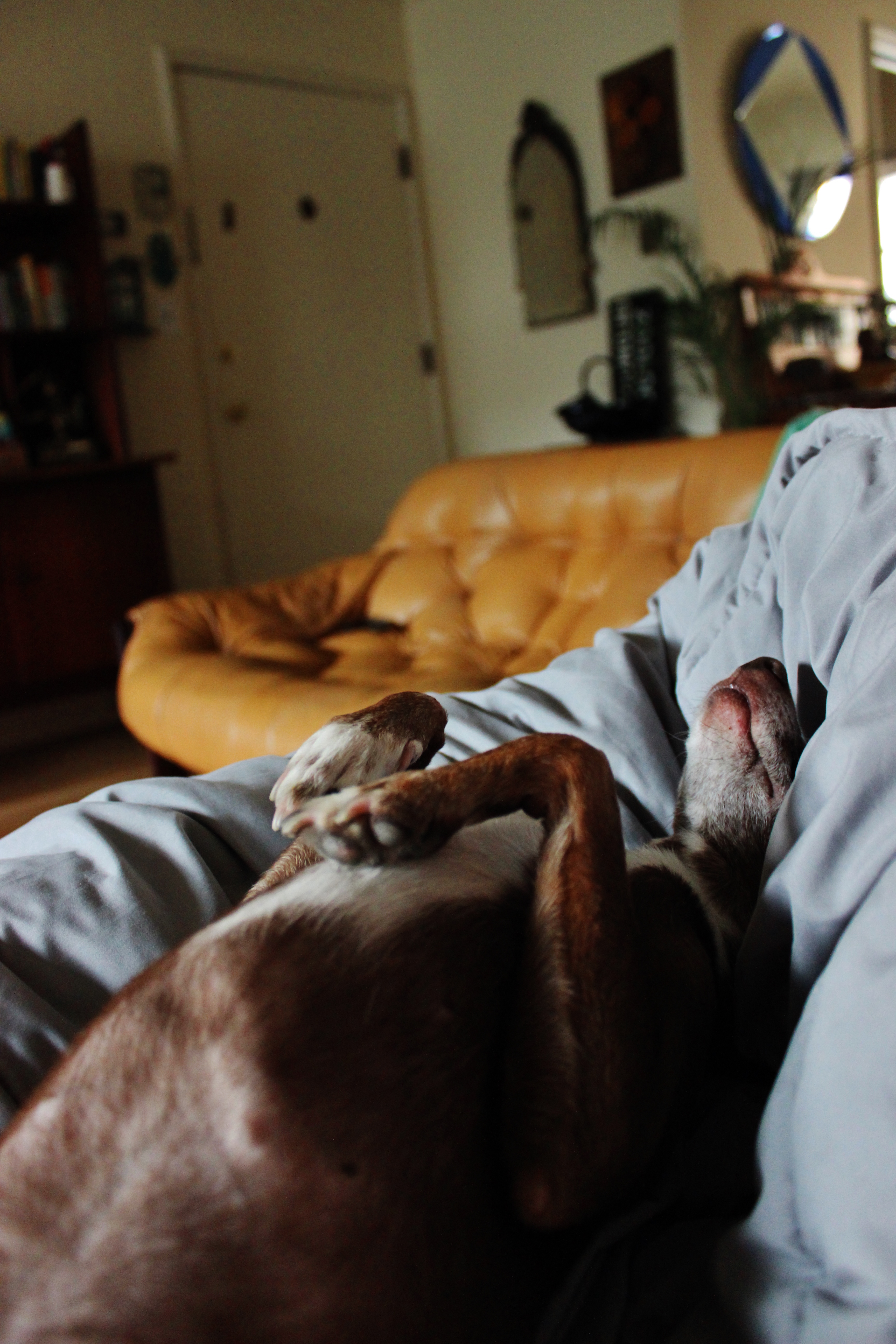 That she's loved. And will be incredibly missed. But will always be remembered.
So, sweet baby girl, thanks for everything. Thanks for being a friend.