For the longest time, I got lost in the realm of the grandiose — those wonderful dream worlds where everything magically happens with little to no work on my end; just a flick of the mental wand and I'd have everything I'd ever wanted.
A big, cool, old house.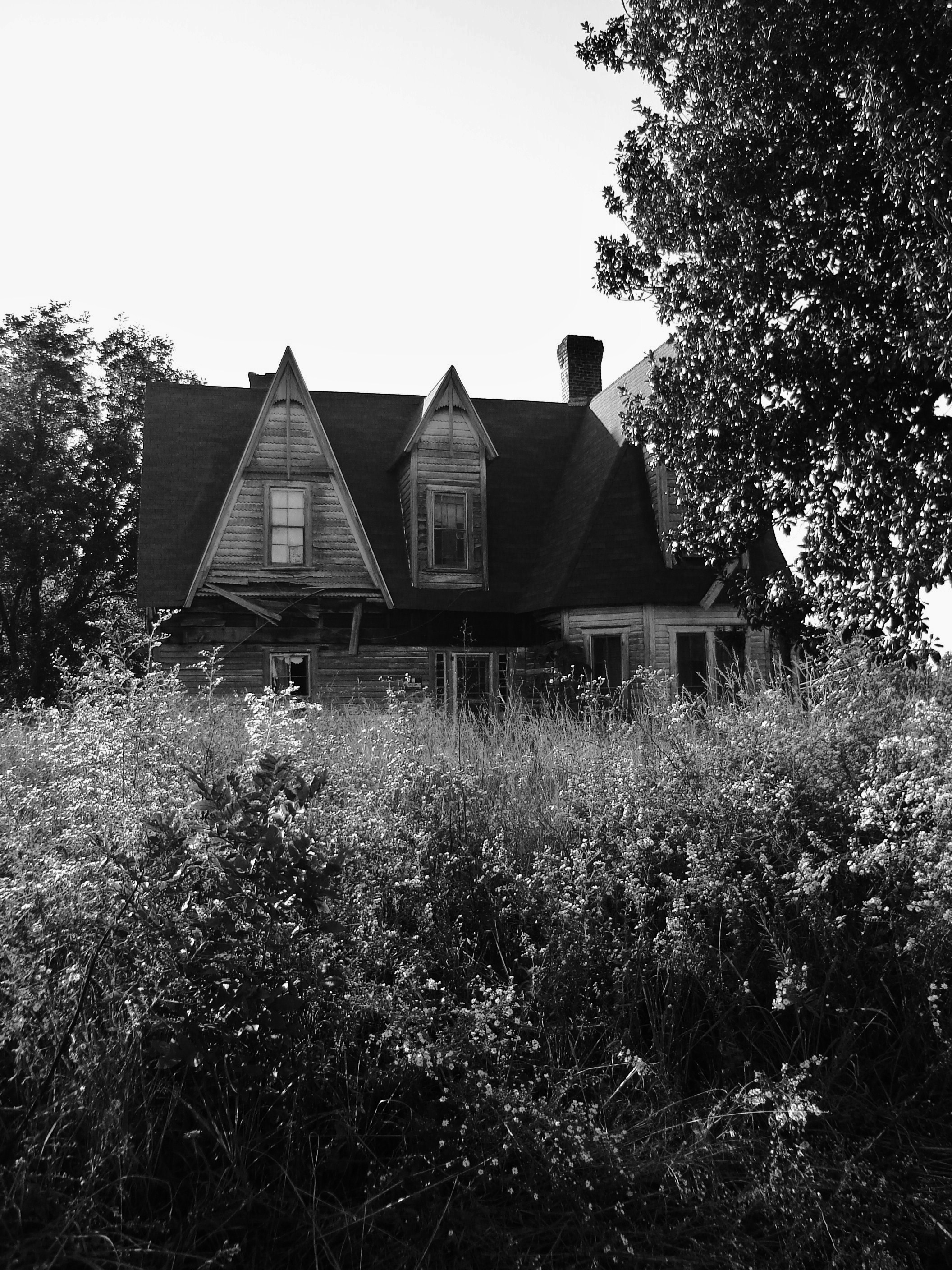 Some dogs.
A man.
Constant financial security.
And then I grew up.
And things got hard.
Life sort of takes a meat tenderizer to those dreams, and beats out all of the drippy leavings until you're left with a damp, bloody cloth and wondering how you're going to use it to clean up your wrecked reality.
But then, something funny happens. Amid all of the hubbub and disgusting experiences requisite of trying to figure things out comes something great: an idea; a different course; a life-preserver to get through just one more day of a horrible job. You gut up, take a deep breath, and soldier on.
It's no secret that I've been slacking with writing lately. There's something pulling at me — something I can't really describe. Whether or not it's apathy isn't really the question I'm trying to answer; I think I'm just trying to polish my dream of publishing a book — but I'm using that damned bloody rag and getting nowhere fast.
When I started writing down my everyday musings — from childhood stories to crazy happenings in the day, to glitter bombing my office — I had this end goal of what exactly it was all for. It wasn't anything major, just something to be proud of and to laugh about; something that'd help propel us forward and onto the next fun thing.
Somewhere along the way, I lost some momentum and remembered that all of that "one day" talk will forever be "one day" as opposed to "here and now" — that is, unless I get my shit together and keep working.
It's always hard to admit when you stumble, or your dreams don't quite pan out the way you thought. That degree doesn't translate to an amazing job; that second glance at a grocery store doesn't lead to an awkwardly amazing first date; that big risk you took didn't quite pay off in the ways you'd imagined it would.
The other day, I sort of came a little unhinged and lashed out at a troll who lives in the building next to ours. Granted, she'd upset Andy and the dogs, and I'd just been waiting until I had a moment to tell her what a vile creature she was, and relishing how horrible I'd be to her. And my moment came. And I said some horrendous things — much to the delight of another couple in our complex who'd been in the process of receiving her wrath when I saw what was going down and let my emotional Italian self take over. When the dust settled and I huffed inside, I told Andy what I'd done, and was a little proud of myself.
And then I started thinking about how angry I was, and began wondering why I'd held onto that when there's been so much going right these days. Amid the intensely horrible things happening around the world — bombings, plane crashes, shootings — Andy and I are starting to make headway toward some of the goals we'd set for ourselves late last year. But still, I chose to hang onto the most negative aspect of a given week and let it fester until I exploded at a complete stranger — who, according to another resident, "got the shit scared out of her."
I'd stopped listening to myself, to the part of my daily mantra I always repeat on my way to work: "I will not let negative people or any negativity I may encounter today get the better of me." More importantly, "I will always be cognizant of the fact that I'm incredibly fortunate to have what I have, and to experience the things I experience, and to be able to share them with family, friends, and loved ones." The latter part, my friends, is the kicker: the smack in the face that I need every now and then to bring me back.
To make me realize that childhood is childhood, and that adulthood can be pretty great.
Things may not have happened in the order I'd planned. But I'm pretty damn happy with how things have turned out so far.
With him.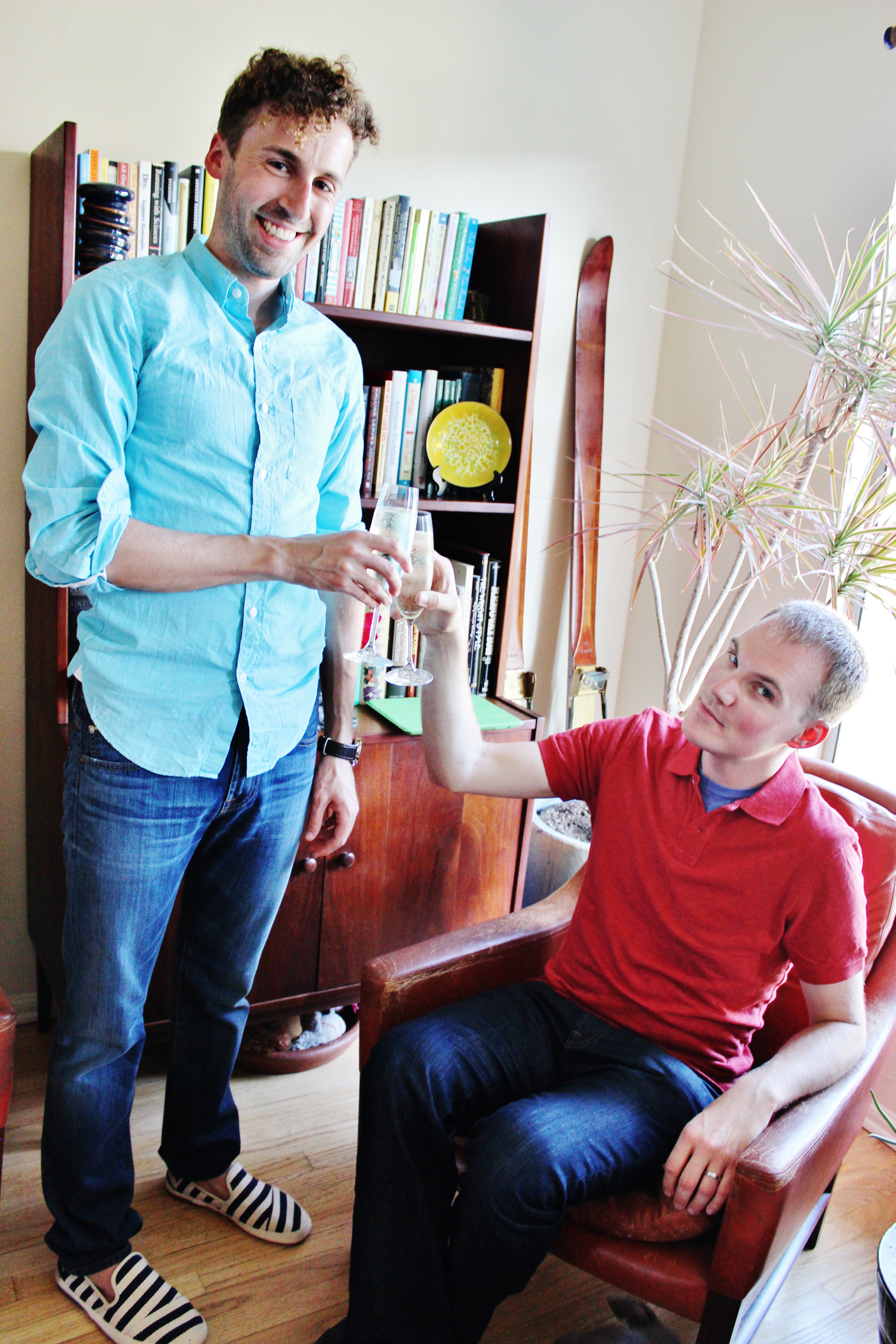 With them.
And even our little slice of West Hollywood. (Even with the trolls.)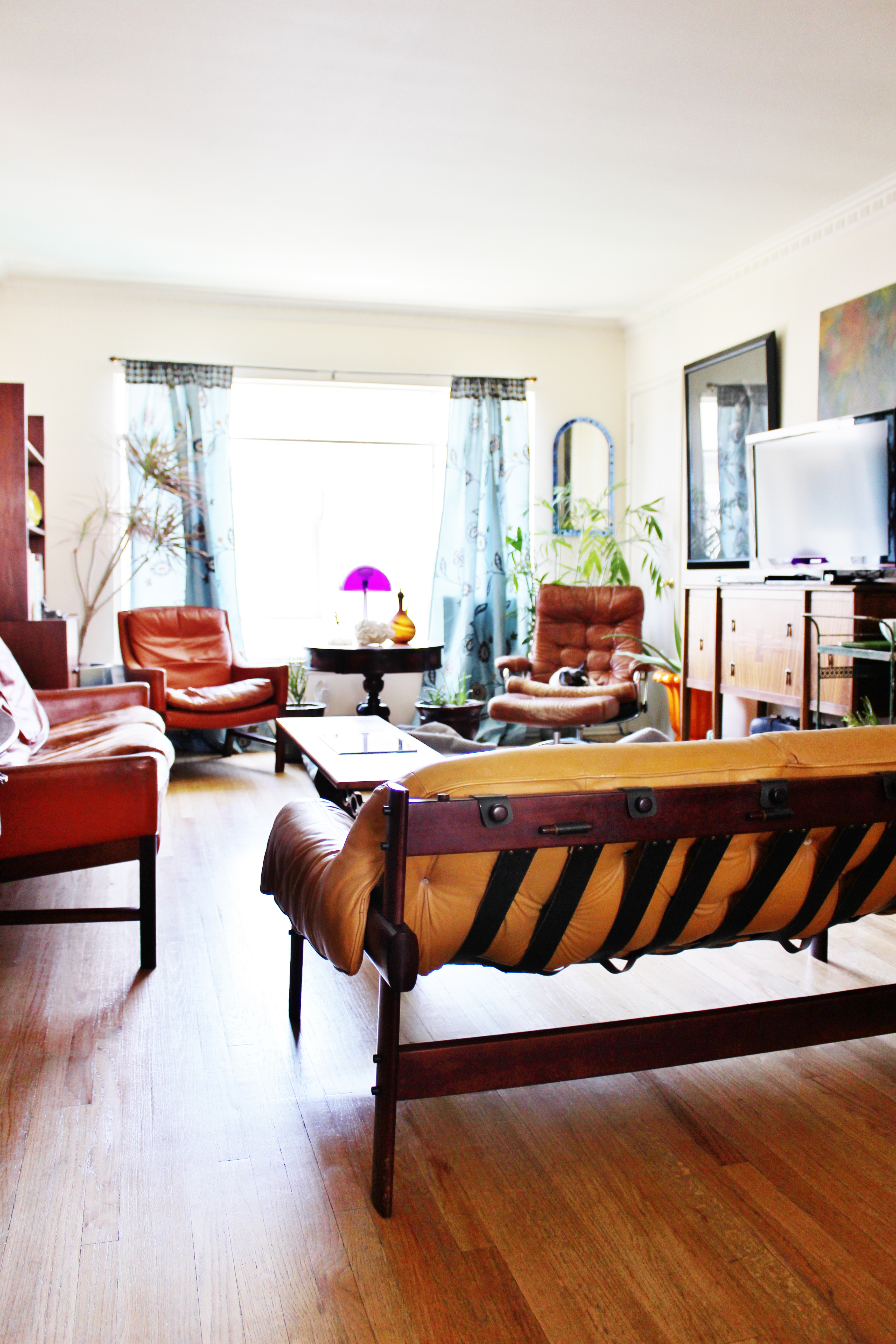 ***
There's no one way to make lemonade out of the lemons our childhood dreams may have turned into. Hell, sometimes it's even hard to find a cup to fill. The only thing any of us can really do is hold our heads up, keep smiling, and raise a glass of whatever we squeeze through our mental juicers — pulp and all.
And at least imagine our glass is halfway full.