The other day I was reading this hilarious tiny house post by the witty blogger behind Hipstercrite, and found myself screaming, "GODDAMMIT, YES!"
Let me first caveat this by saying that, like Hipstercrite, I wholeheartedly acknowledge all the positive things tiny houses represent: environmental conservation, recycling (e.g., you quite literally poo where you eat), de-materialism (it should be a word), blah blah blah good things. Hell, my parents live in a semi-subterranean, off-grid hobbit house in the middle of the woods. (But it's more than one room.)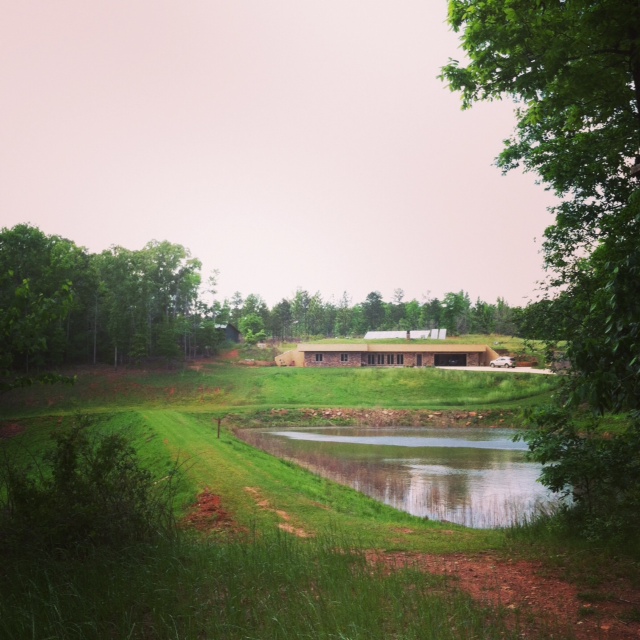 I get it. Being good to the earth is awesome.
But you know what else is awesome? Being good to yourself. Which means giving yourself space enough to think, eat, contemplate life's mysteries, watch movies, and poo without the smell competing with the chili bubbling on the stove outside the tiny house's bathroom "door" (it's a curtain, y'all).
It's no secret that I love talking and writing about design, mostly because I don't know the professional ins and outs, and wing it whenever I'm decorating our apartment. But I have to say, if Andy and I ever moved into a tiny house, we'd probably end up getting a divorce approximately 6 minutes after walking through the door. (Although it'd probably make for good reality TV: Two Gays, One Tiny House, and An Obese Chihuahua: Who'll Come Out On Top…or Dead?!)
We both love having our own space. Which is why our historic apartment in Raleigh was amazing. In fact, the other day Apartment Therapy re-posted our House Tour in their "Pride at Home" series following the SCOTUS decision. That was pretty awesome, not just for its timing and the fact I finally felt like an all-star, but also for the window it gave us into our lives a few years back.
We re-toured it, and remarked about how most of the stuff we saw has since been sold or gifted away. (And it also gave me an opportunity for ample self-loathing when I saw myself in those skinny pants, and my hippie hair. Oy!) Then we looked around our Seattle digs, and realized just how much we've downsized since moving from North Carolina to California to Seattle.
I mean, when we first landed in California, we were in a 450 square foot studio apartment in Koreatown, and most of our stuff was in a Gardena storage facility (oh, how little we knew the geography). Which, coming from our 1,100 square foot historic Raleigh duplex, felt like a glorified walk-in closet.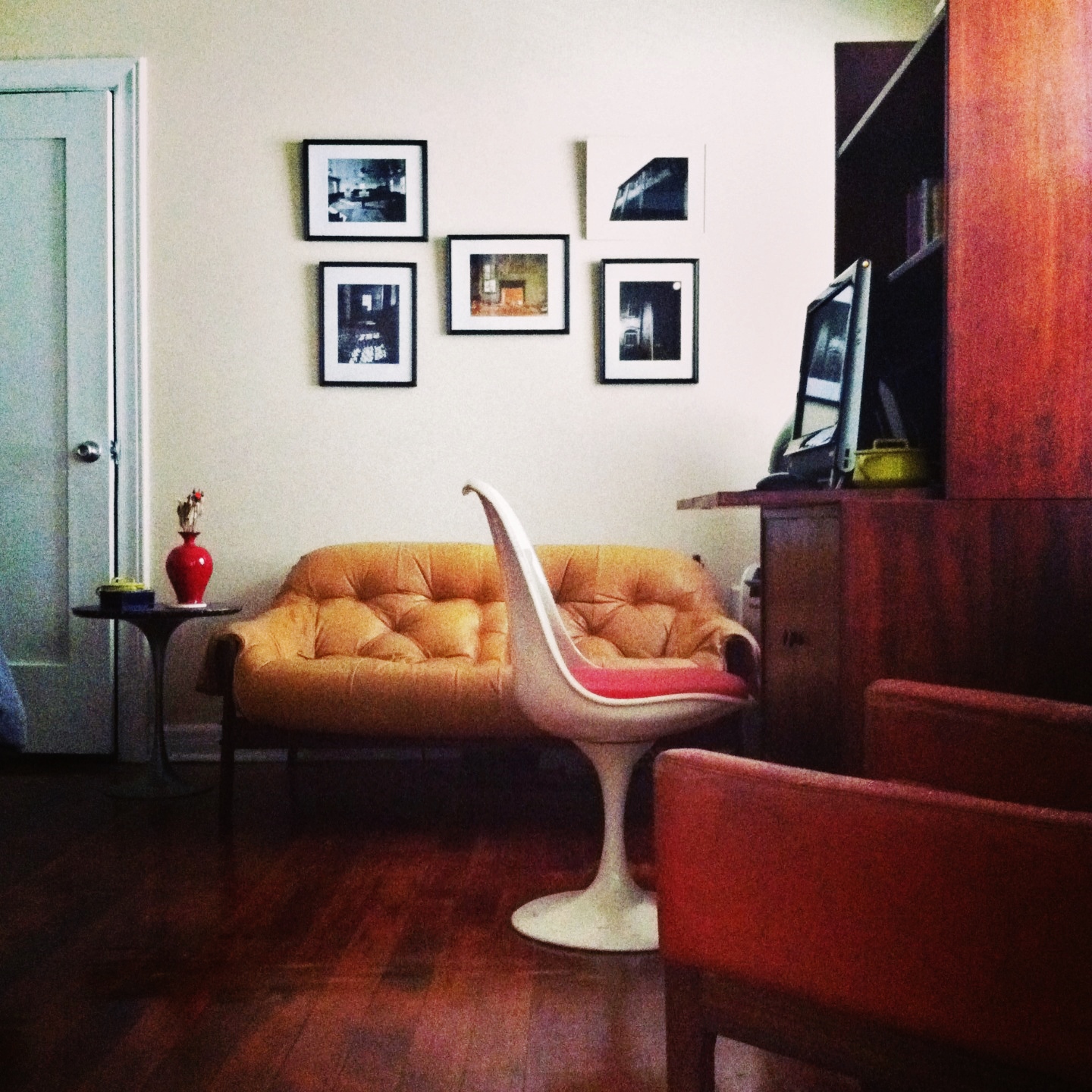 Thankfully, the only thing we did right with that apartment was sign a 6-month lease.
And then we were off to West Hollywood – a step up space-wise with an actual bedroom and generous living-dining room. Still, it was maybe 850 square feet – quite a bit smaller than what we were used to. Thankfully, it had a great deal of built-in storage – so all of our random crap (and some furniture) was stowed away.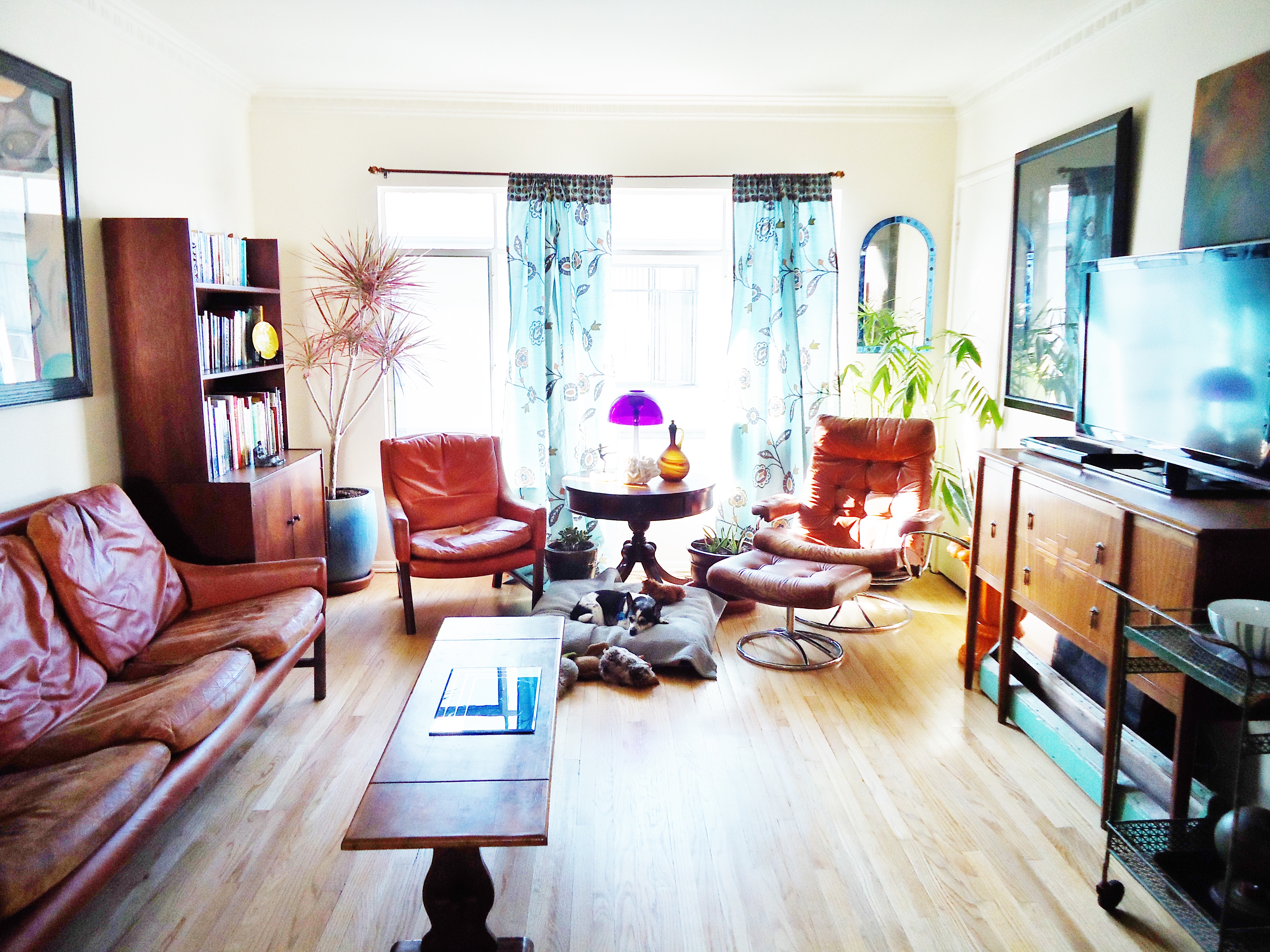 But then Seattle happened. We loved the new-old space immediately. But when the boxes kept coming and coming and coming, and the movers bid me a "good luck" with nods to the cardboard box forest behind me, I realized that this apartment was quite a bit smaller than our WeHe digs. (We never knew how big our WeHo place was, because the square footage was never listed.)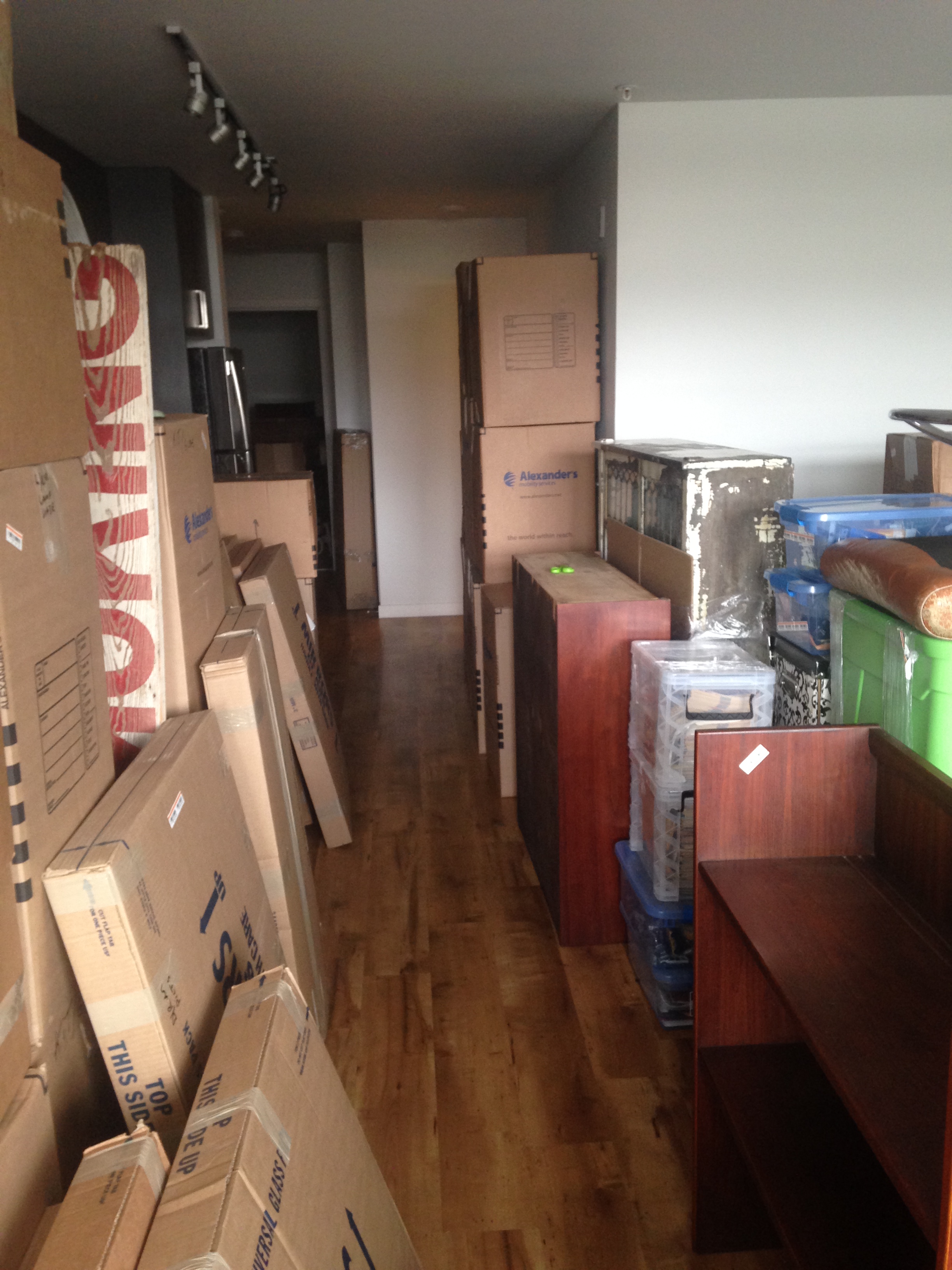 Not only that, but we have one closet.
And when I mean one closet, I don't mean one walk-in closet and five other closets.
I mean one closet in the whole apartment. Granted, it's a walk-in, but when you factor in all of the random domestic detritus you always need but have to store (towels, blankets, clothes, coats, umbrellas, ironing board, cleaning products, that one box of holiday decor you allow your husband to have…), you need at least two closets. The only other "closet" we have is completely occupied by our stackable washer-dryer, for which I'll gladly sacrifice the space.
Honestly, though, as annoying as it's been having only one closet, it keeps us honest. No hoarding clothes or shoes or furniture. Our space is full enough now, so anything new we bring it means something else goes out.
Except for Fiesta. There's always room for rare I-will-cut-you-for-that Fiesta pieces. (One of the main reasons why we could never live in a tiny house.)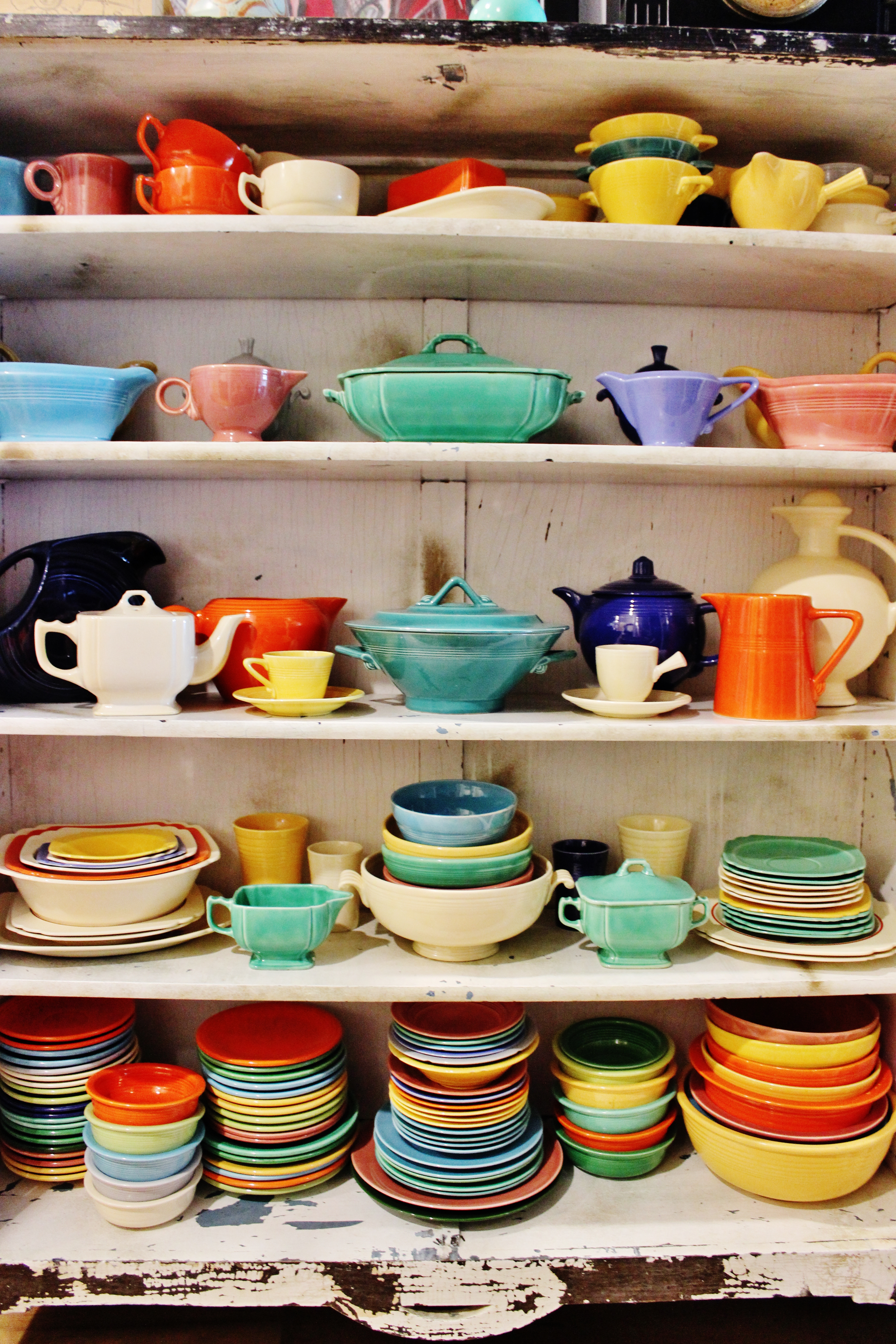 We've culled a lot. And when I mean a lot, I mean that the only decorative stuff we have is what we see (except for some framed art under the bed – that ain't going anywhere). And the only furniture we retained are pieces that pull double-duty, except for those necessary chairs. So our sideboards and cabinets hold dishes (all of which we use) and DVDs, and all of our clothes and shoes and coats and tools and gardening supplies are stored in the bedroom dressers and walk-in closet.
Even though this move was exhausting because of majorly downsizing, it was totally worth it. Do we love stuff? Absolutely. But we don't need more of it to feel like we've succeeded in life, nor do we need a tiny house to convince us that we're leading a quintessentially "simple life."
And while this is the smallest apartment we've ever lived in (and will probably ever live in), it goes without saying that it's still more than most folks in the world have. There's something about living in a small(er) space that anchors this in the fore of my mind; it reminds me to be thankful for this little slice of life, and to cherish everything in it – because what we've chosen to retain is what we feel matters most.
Plus, it's sort of fun transitioning formerly decorative stuff into the functional realm (e.g., the dough bowl that used to hold pine cones in my parents' house, looked Spartan and old and beautifully empty in our WeHo apartment, and will now be turned into a container for a succulent garden in Seattle).
But there is such a thing as too small a space, and I need more than one pan to cook with.
My ideal is to have another bedroom for guests (or, you know, a kid) and another bathroom. (I also like to occasionally channel Mary-Louise Parker in The Client and tell Toby that all I want is "A little white** house with a walk-in closet." (Nix the white.) It'd also be great not to have to design everything along a wall in our living room, but I'm done worrying about "design rules."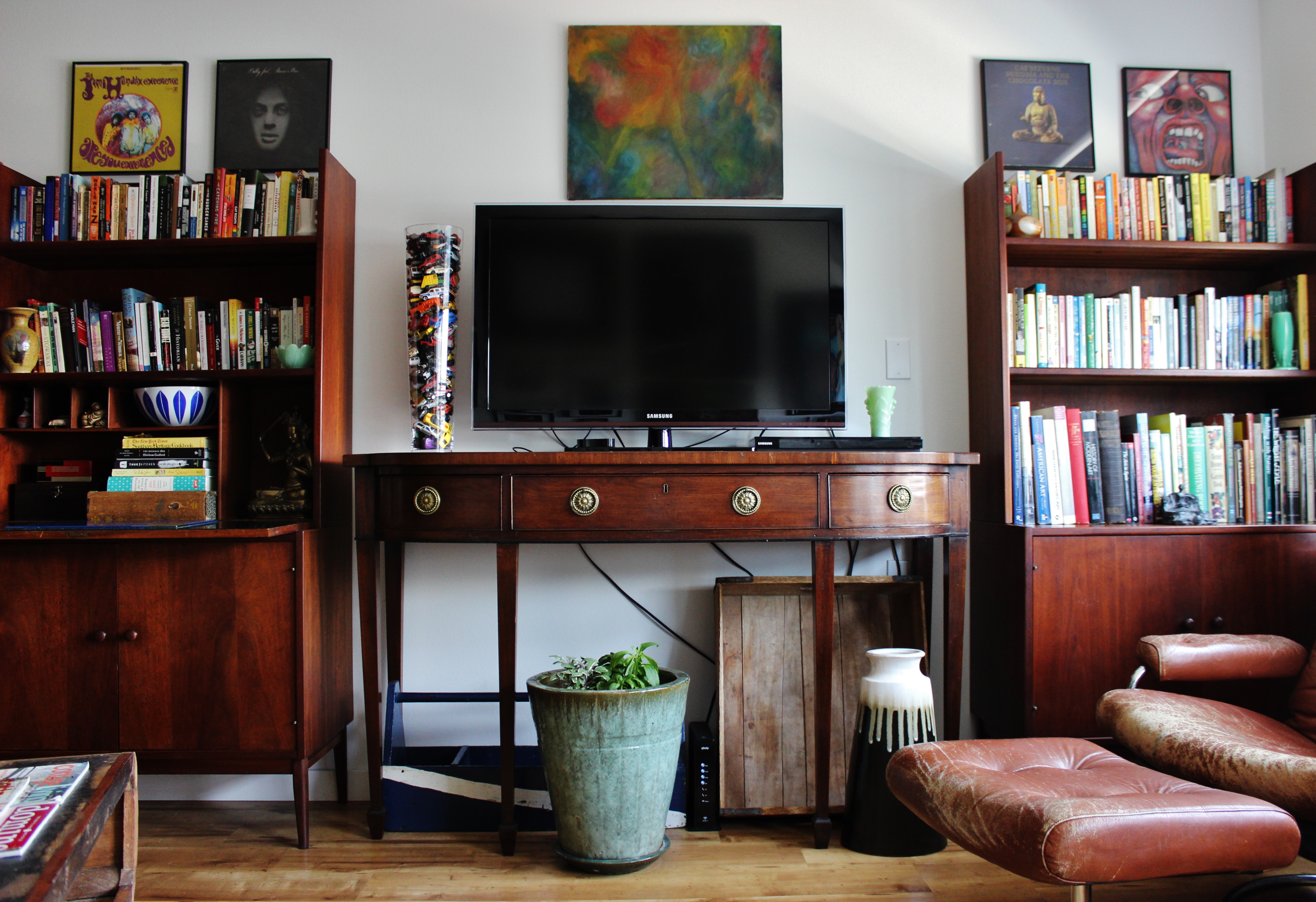 I think our space works just fine, and doesn't look half bad either. So while we won't be investing in a tiny house anytime soon, I'll take some of the tenets from that ascetic lifestyle and map it onto our slightly more material-bloated, less claustrophobic 745 square foot Capitol Hill perch.
After all, Toby's not about to pare-down any of his toys.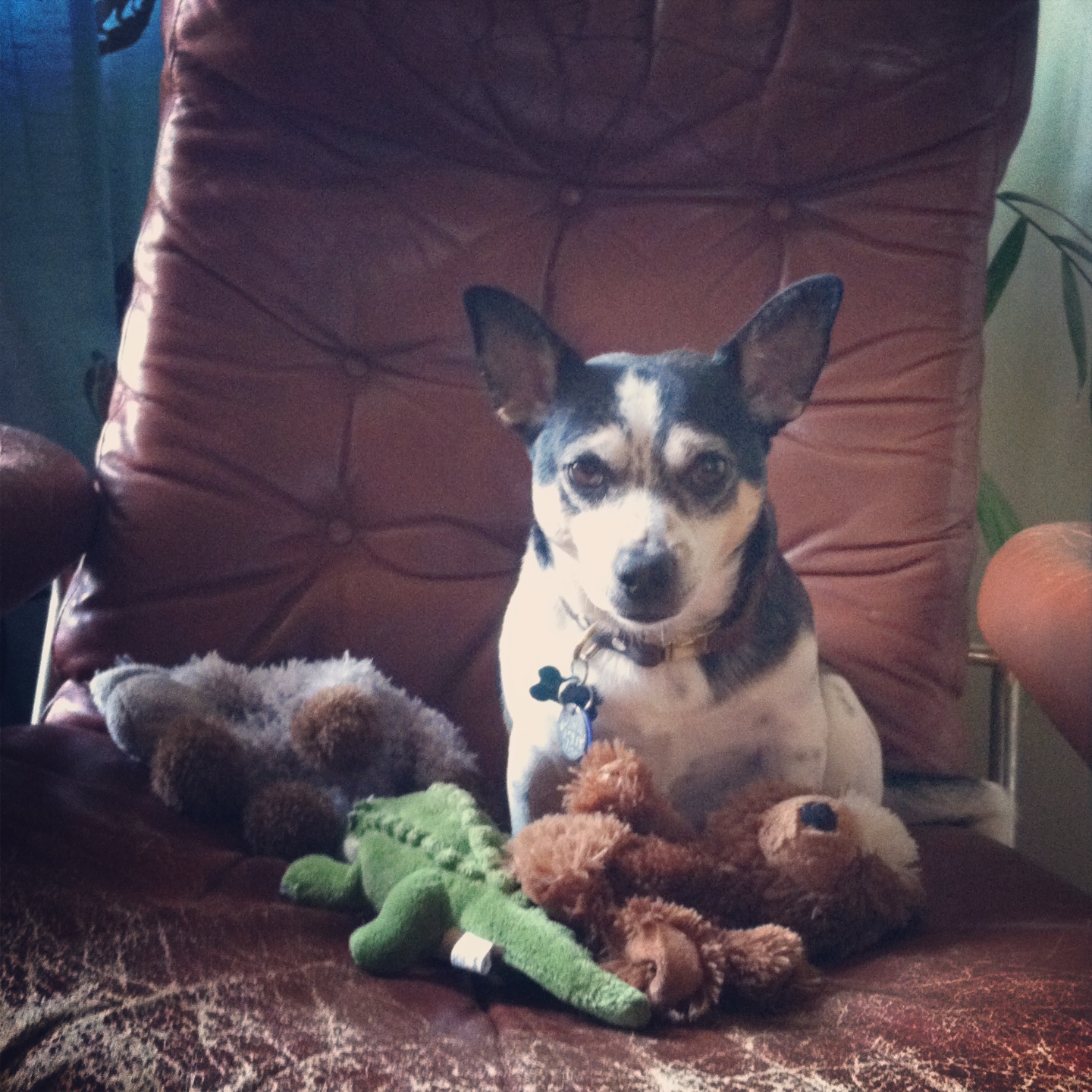 (*I'm pretty sure upsizing isn't a word. But it should be.)