It wasn't until I landed in my first apartment that I started to realize the importance of creating a space that reflected my style. And as I began to decorate it with roadside finds and thrifted scores, I slowly understood how interior design could enable my interests in art. I treated my wee Tuscaloosa abode like my own personal genie bottle: repurposing my Halloween Tarzan costume as a throw; using photocopies of a studio art project for wallpapering over faux wood paneling; and crafting a headboard out of historic doors I found on the roadside.
***
Since Tarzan time, my taste and style have evolved and, dare I say, matured.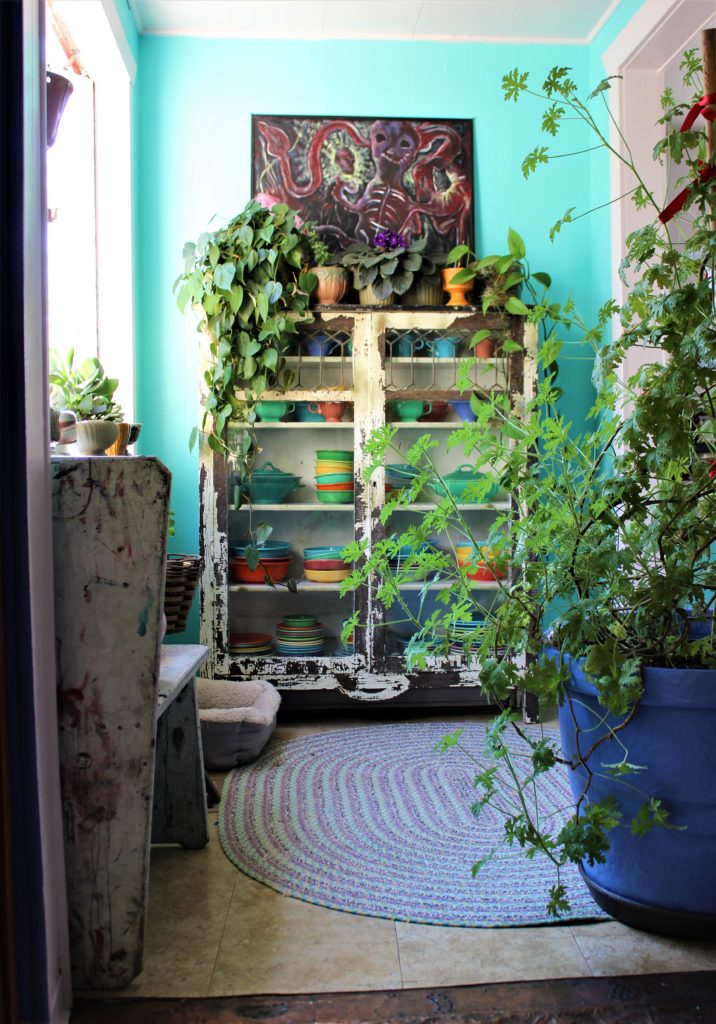 I'm no professionally trained designer, and I never will be. But I like to think I have an eye for color, a flair for sourcing quality goods, and a decent enough ability to balance taste with whimsy. And hey, I've even found myself slightly ahead of the curve in terms of styling trends (who knew so many people would become enamored with vintage planters?).
Check out a few of the spaces I've been lucky enough to call home, featured on Apartment Therapy:
Spaces full of fun and color and plants make living life a lot more enjoyable.
For the latest on home improvement projects, vintage finds, and my constant experimentations with interior design, follow me on Instagram: @yellowbrickmissives