"Every household should be able to support a gentleman."
Norman laughs over the phone, letting his eggs cool on the stove.
"I never knew what my friend meant by that until I retired. You know, when you have time to stare at your wiggling toes and think, 'What do I want to do today?' So now, what do you think you'll do when you have idle time again?"
I retrace my week, mulling over my attempts to balance a new job and a sustainable, feasible post-workday routine. Then furrow my brow.
"Well, when that time comes around again, I'm sure I'll find something to do."
Time–that once idling beast–has become ever so elusive. But hey, I've expected nothing less, especially now that I've transitioned from homomaker to working gay.
***
It's never easy to get back to the grind.
And moving across the country, stuffing one quarter of our belongings into 450 square feet, and navigating a metropolis makes it that much harder to make the transition gracefully.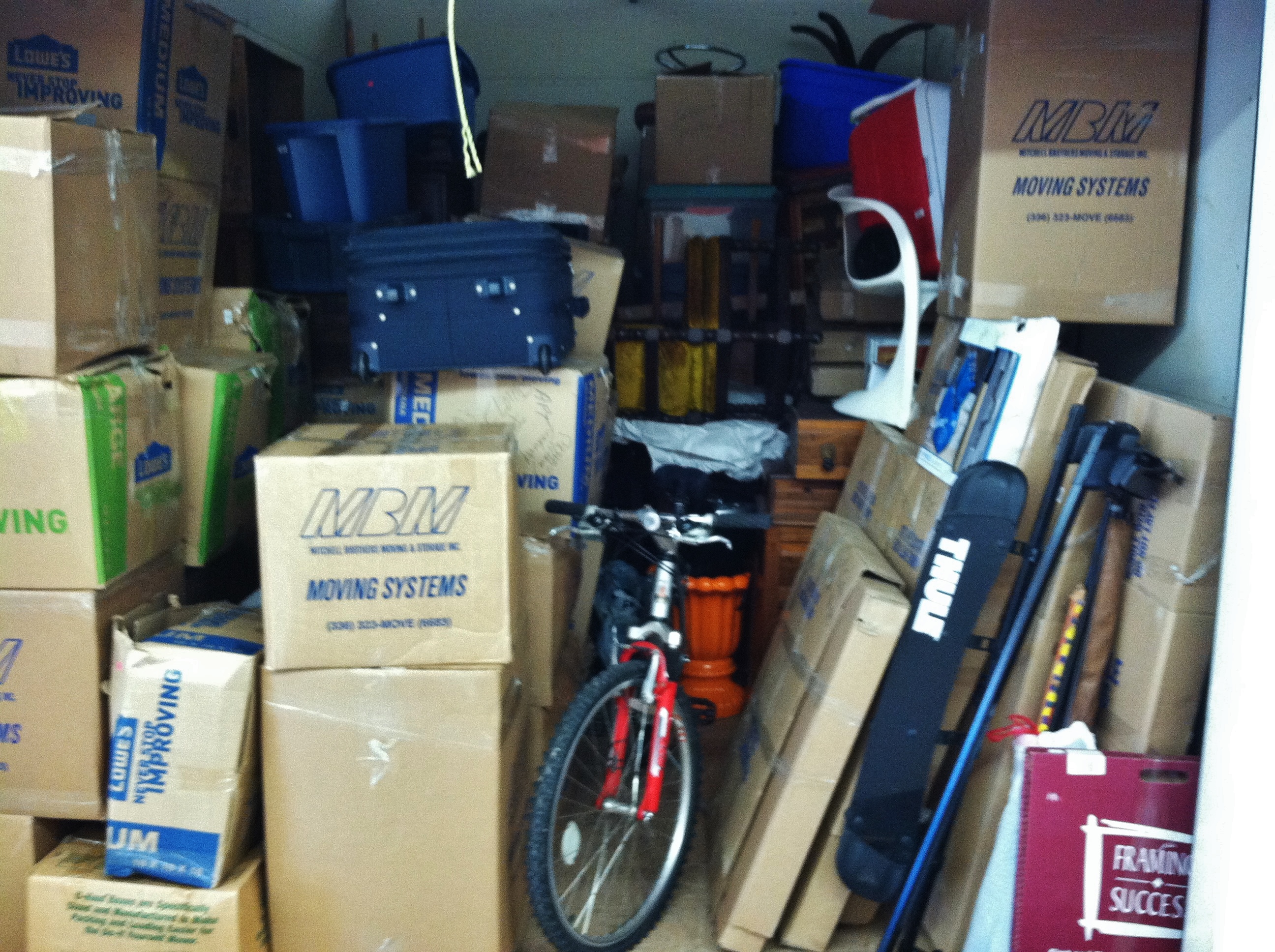 Especially after I spent five months wondering how I'd escape the shades of degrees past and score a job I'd find intellectually stimulating and personally gratifying while Andy started his new job.
But I did.
Still, I've been guarded throughout this entire first week. Like I'm steeling myself for some insidious harbinger–or Ron Pearlman–to reveal how this job will be another nefarious succubus. A boil on my face. A pox upon my house.
You get it: past experiences have gifted me with a healthy helping of job-related paranoia, which has complicated my ability to ease into this new position.
But after the first week, I've realized that it's less likely that I'll experience those same problems within a nonprofit context. Because the majority of staffers are personally invested in the mission. Sure, there're always going to be scenarios with every job that're less than ideal. But being surrounded by excited, dedicated people is making me acknowledge that I can be happy and content in my professional life.
Especially now that I'm free of my annoying internal dialogue–a recitation of rhetorical questions: Is this really what you want to do? Do you even want to be here? Again, why did you get an advanced degree in something you're no longer passionate about?
I have a new, clean slate.
And it's scary. But nested within the anxiety associated with venturing into unknown professional waters is a sense of excitement–of realizing the possibilities of building a new professional life from the ground up.
Knowing that this job can actually compliment my personal life–not hinder it.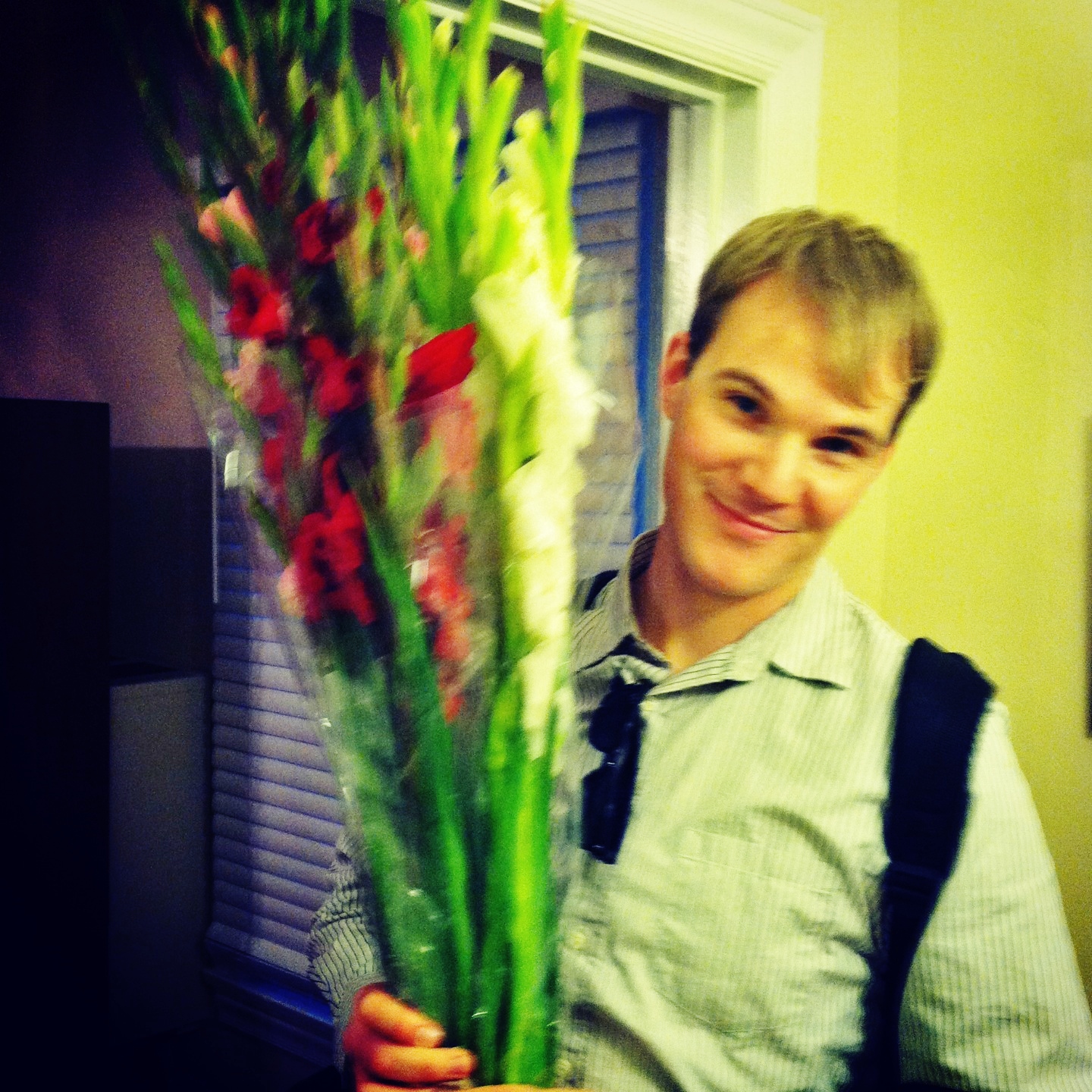 That the wall I've constructed between two parts of my life can be pulled down. And I can be happier.
***
And while I know not everything about my new job will translate into some life-affirming revelation, it's been sort of nice to whir like a crazed blender–experience the emotional highs and reality checks packed into the first week.
Day 1: Exclaim unto ye!
Wee, I have a job again! I'm meeting people! I barely have an email account, so I can't do much of anything except ride the high of being employed without any responsibilities! I can watch videos of successful pet adoptions! I get a free shirt!
Day 2: Check, check. Reality, check.
Wow, I'm really employed! Everyone seems so nice! There's a manual I need to read through. And training sessions I need to enroll in. Field trips! More introductions, more people. I'm forgetting names. But am remembering that I manage…people. Uh, right, I knew that. So, how do I submit their time sheets again?
Day 3: *Ding, ding, ding*
And here I thought Raiser's Edge was a band.
*Ding* (10:42 AM): New message in Outlook. *Ding* (10:44 AM): New message. *Ding* (10:46 AM): New message. *Ding* (10:47 AM): New message.
*DingDingDingDingDingDingDing* (10:48 AM)
Phew.
*DING* (10:49 AM)
Day 4: Broadcasting live!
I'm helping pick up the Pet of the Week. My hands smell like hot dogs and cheese. Wow, this is a newsroom. Where broadcasters melt down. And the Pet of the Week rocks it. And we get lost. And I try to talk like a supervisor and a human. I can remember the building code.
Day 5: Making it work.
Things are coming together. I know where things are. Now I know more about the organization, and can actually speak to specific programs. 
"Can you do this really fast, so that I can get it to the President?"
"Sure thing!"
Sure. Thing. And I can. 
And then an unexpected thought.
Maybe I can do this.
Followed by a slightly terrifying one.
Because I want to.
***
Little by little, it'll happen. Because baby steps turn into toddling, turn into walking, turn into running. And the hardest part–taking the initiative–is over.
Now, I'm realizing how far I can go.
How easily I can back myself out of a corner.