I love stuff.
Most everything old and worn, vintage and quirky, tattered and treasured.
Still, I've had to make some decisions about stuff–what to keep and what to sell, what to give away and what to toss.
After all, design is an ever-changing field.
One day taxidermy is the new thing, the next week it's those horrendous Keep Calm and Carry On posters adorning hipster sorority girls' dorm rooms everywhere.
(Kidding! Sort of. Not really.)
***
Regardless of your style, it's the people who stick with something–own it and make it work–that really pique my interest. You know, the friends whose places you love to visit to see what new thing they've incorporated, and what old tragic piece of crap they've discarded.
And while I'm no design expert, I do know what I love, and sprinkle that throughout our apartment. And even though I'm trying to be good and curb the antiquing a bit–oh, money, why must you constantly be so elusive?–sometimes you just have to eat rice and beans a few days more than you'd like.
Because certain things are just so cool, and dovetail so effortlessly with your aesthetic, that you must possess it.
Like a ridiculously dramatic mirrored Deco serving tray.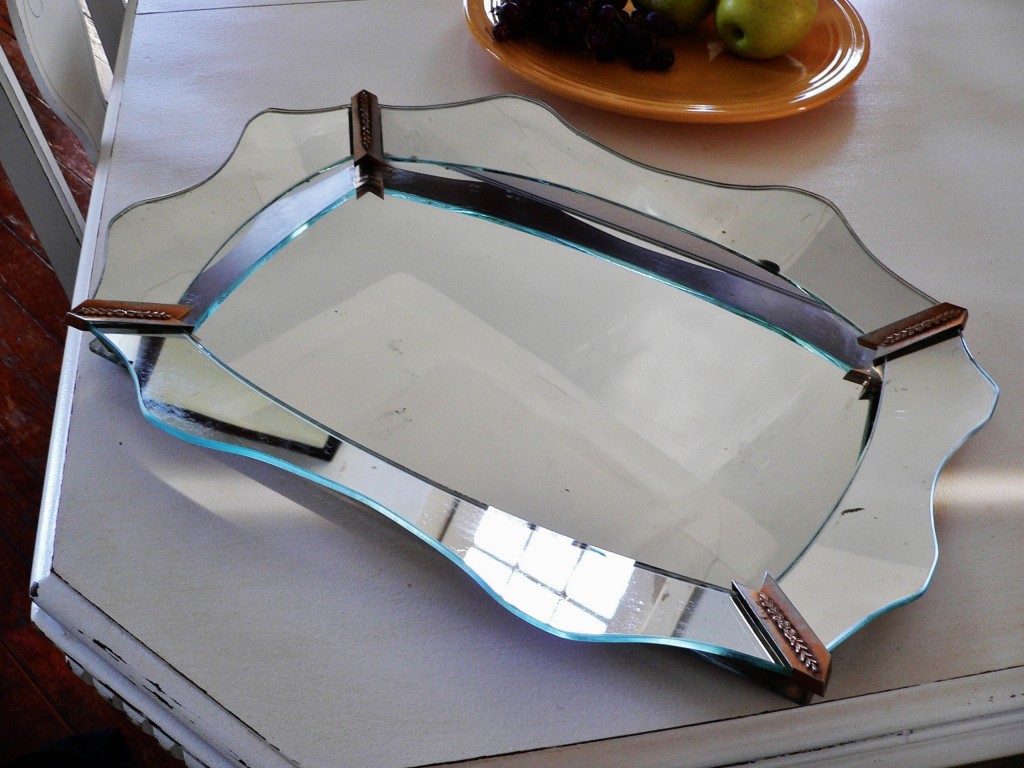 Or a ridiculously dramatic mirrored Deco vanity in need of some imagination and TLC (minus the whole chasing waterfalls bit).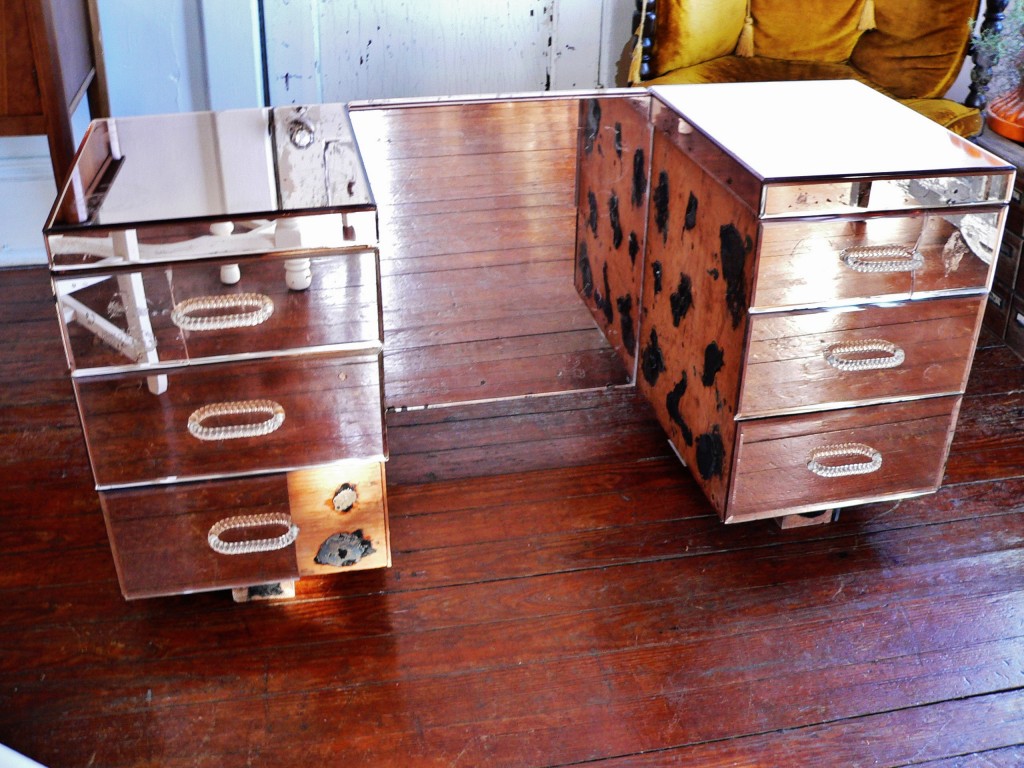 Sensing a theme?
I know, IKEA-Contemporary.
Kidding!
(By the way, go check out Sanford Antique Mall. You can get some beautiful pieces. But not this one.)
***
One of the most enjoyable things I've learned from melding households is snagging finds that speak to us both. In some instances, one of us sees the hidden potential, or realizes the way its lines–when juxtaposed with a completely different style of furniture–makes us both love other things that we have that much more.
Like pairing a beautifully simple, modern bookcase with an ornate, Downton Abbey-like mirror.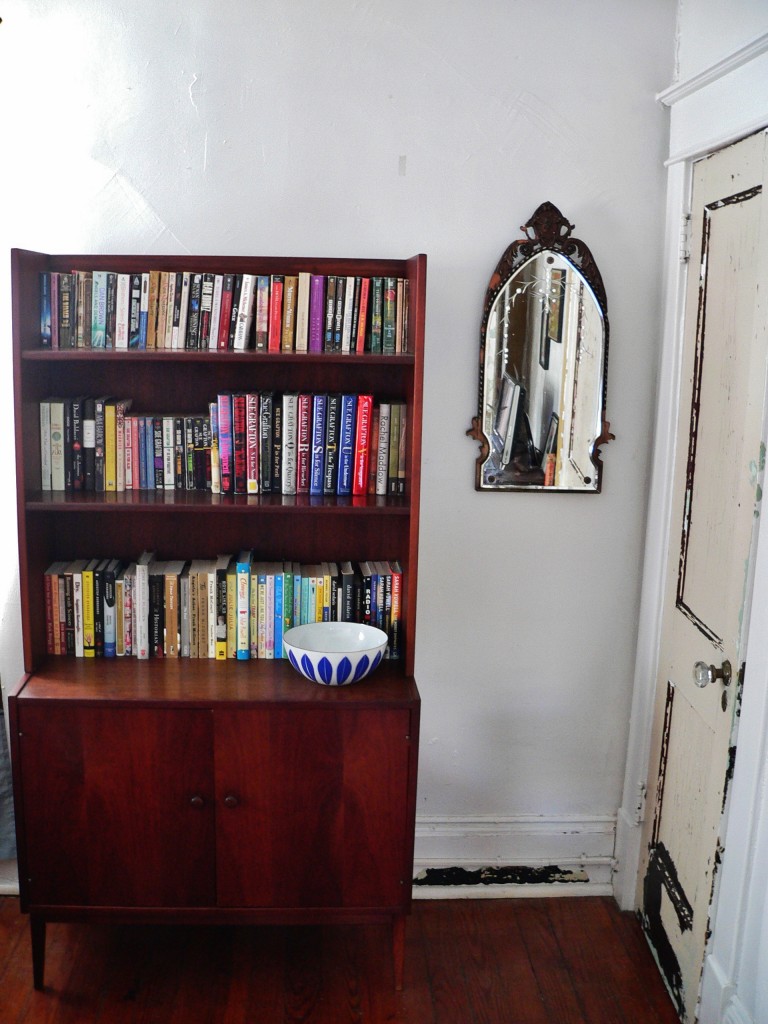 Individually, each is fine and functional and beautiful. But together, I love them.
Even the little things that you have squirreled away can be reborn. Like my grandfather's vintage political buttons, now housed in this cool Catherineholm bowl.
(And I'm still trying to figure out where to hang his two hats.)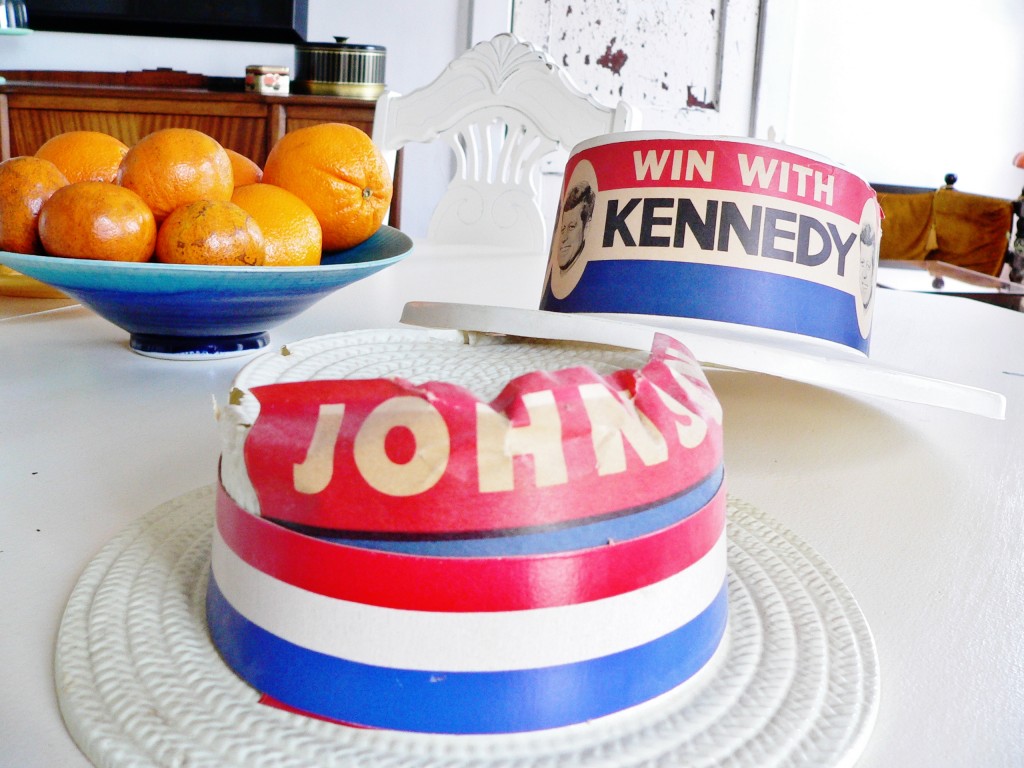 Plus, loving what you have makes everything more fun.
Like eating a healthier, cheaper apple in lieu of a $500 jar of Nutella. (Seriously, Nutella, why are you so expensive?)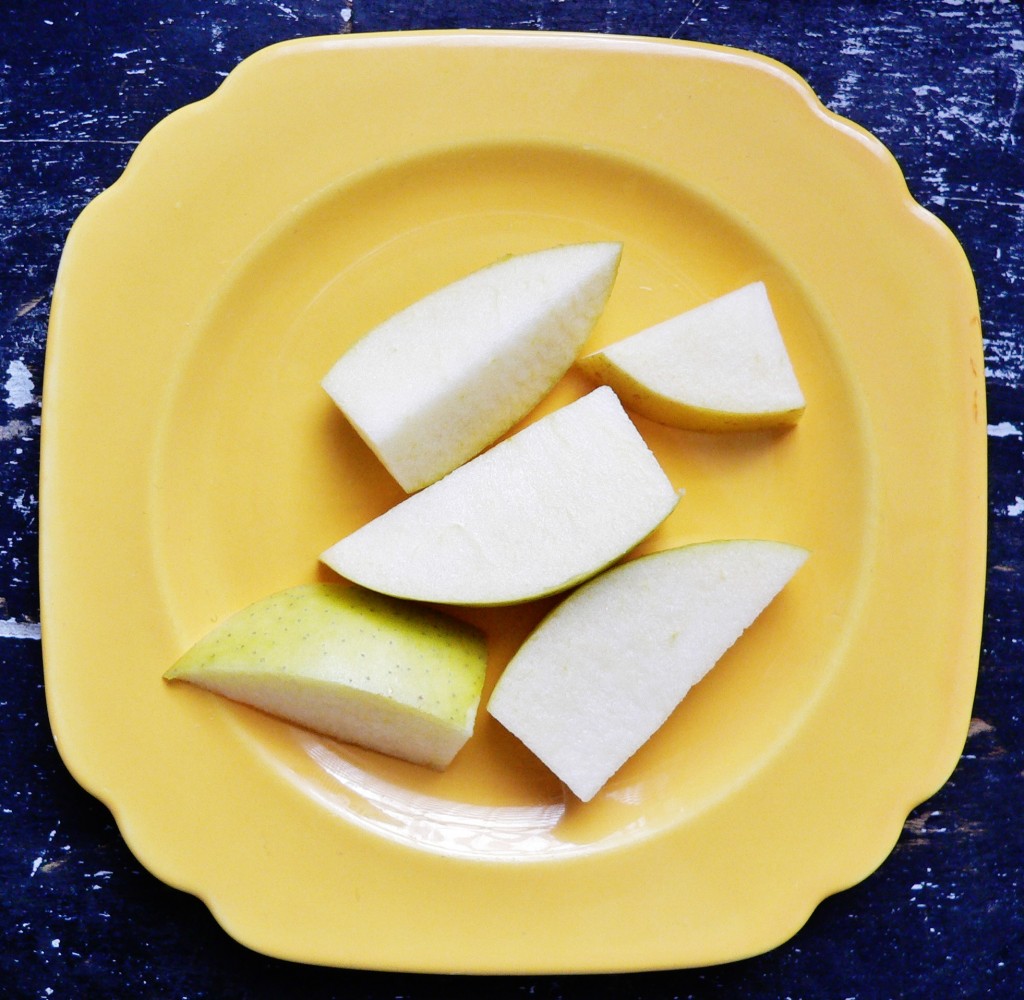 Because why wouldn't this cute Riviera plate not make you smile and help you forget that this apple is not chocolate-hazelnut spread?
***
When you love the things surrounding you, you're better able to appreciate the little things that much more.
Like growing an apple tree. (Andy, I'm working on it.)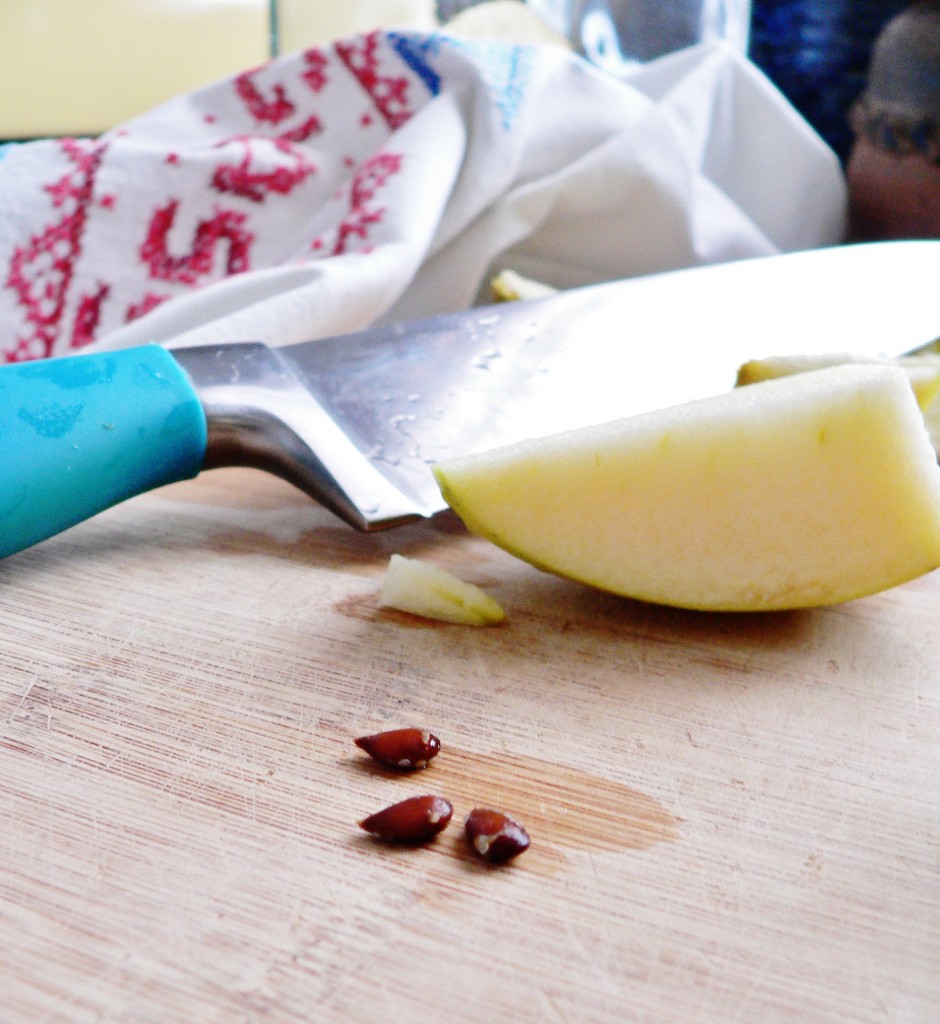 Or figuring out what to do with one of the 12 onions you may have.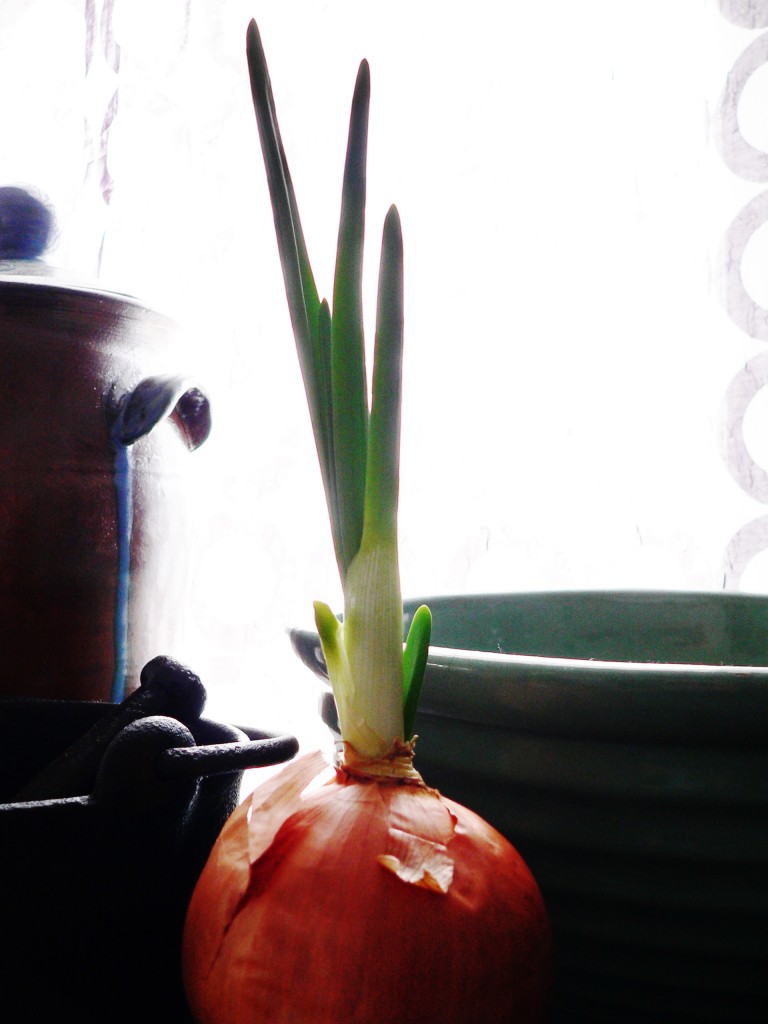 Or realizing that you need to water your African Violet.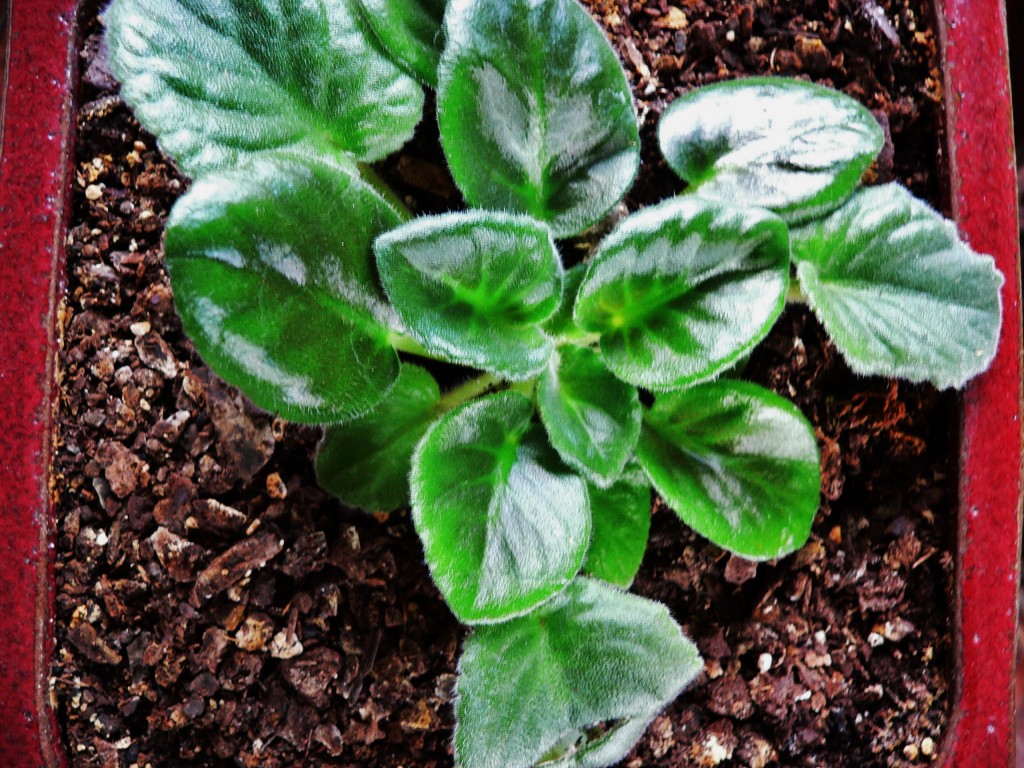 It's all about balancing the things you love with the functional rigors of the daily grind. And when you're able to meld lovely aesthetics with high functionality, double-plus bonus. Which is why I love our home even more now than ever before. Because everywhere I look, I see something we use and love.
More than that, though, I'm reminded of the memories embodied in each piece.
And these days, I'm all for remembering good times.
Especially as I cobble together a skill set here, tack it onto a passion there, and try to design a life that complements it all.