The past year has taught me a lot about dealing with indescribable stress and frustration.
But in many ways, I'm grateful for it.
I'm not going to lie and write that I didn't think that ye olde SCOTUS wouldn't follow yesterday's ruling on the Voting Rights Act with more driveling, archaic, nonsensical rulings today. I hoped I'd be able to strike through all of this. But that's not the way things will go. Because today isn't about the rulings or the SCOTUS or the White House or Congress.
Today is about the people you see every single day, and what they're feeling. It's about empathizing and cutting people a break, about letting them mourn in their own way, so that they can process everything that's happened. Plenty of conservative pundits will say that liberals are bleeding out their little hearts. But this was a slight of epic proportions; one that'll take some time to overcome. Because there's a lot to bemoan, and not just the gutting of a crucial piece of civil rights legislation and the continued relegation of LGBT citizens to second-class status.
What's most disturbing to me about all of this is that such critical issues were left up to nine people to decide. Not nine justices; nine people as fallible and biased as you and I, each of whom is charged with determining the course of American political history. And yet, some of them wield the power of their position to make a point–to cross the "T" and dot the "I" on their legacy, rather than the legacy of our country.
Thirteen other countries have recognized the importance of acknowledging each of their citizens, and extending to them the rights and privileges we in the US desire: Argentina, Belgium, Brazil, Canada, Denmark, France, Iceland, Netherlands, Norway, Portugal, Spain, South Africa, and Sweden. And, quite courageously, same-sex marriage is recognized by twelve states in the US–Connecticut, Delaware, Iowa, Maine, Maryland, Massachusetts, Minnesota, New Hampshire, New York, Rhode Island, Vermont, and Washington–the District of Columbia, and five Native American tribes: Coquille Tribe of Oregon, the Suquamish tribe of Washington, the Little Traverse Bay Bands of Odawa Indians of Michigan, the Pokagon Band of Potawatomi Indians of Michigan, and the Santa Ysabel Tribe of California. Do I believe it is only a matter of time before same-sex marriage and LGBT rights issues are no longer viewed in such a…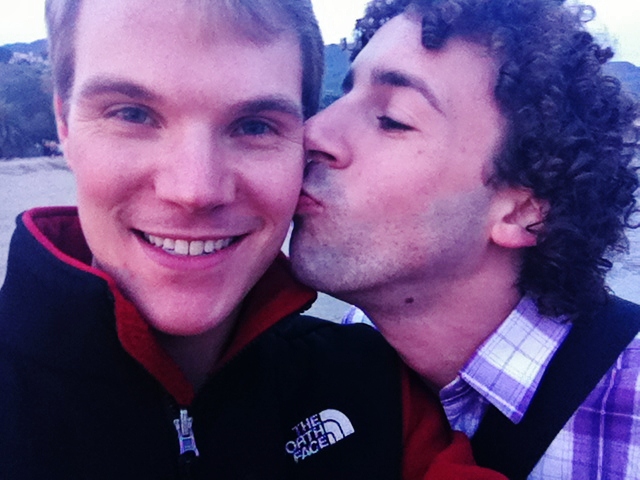 We win. America wins.