Even before my glittery departure from the ranks of the gainfully employed, I read a lot of blogs. Now, I do it even more. Mostly because I love to read and write and look at pictures, and blogs engage all of that, making it less likely that my ADD-wired self won't tear off and do something else. Especially if a particular blog satiates my love of design (and double plus bonus if it features our apartment).
So, I was reading a recent post on a blog I really like (and you should too), and it got me to thinking about my younger, more impressionable high school self. I've written plenty about my coming out process, have made an It Gets Better video, and have enjoyed becoming an LGBT advocate.
Still, I love writing letters. So, in the spirit of the Hommemaker, I decided to write one to my high school self.
***
Dear Matt,
I know why you're paying close attention to everyone's reactions to the first out gay student requesting to bring his date–another guy!–to the senior prom at your conservative, small town Alabama high school.
And it's not because you think he's cool.
It's because a part of you identifies with him. But you can't quite put your finger on that yet. You have an idea, but nothing fully formed.
All you can do is watch the fallout when the newspaper lines of the local paper read something about a "Gay student" and "Prom."
Hear what other students call him.
Feel the palpable tension that falls over a crowd when he walks down the hall, the students parting like the Red Sea. And you part with them. Because you're unknowingly in survival mode.
Because you know that, if you do put a name to what you're feeling now, you're not popular enough for it to be "cool" or even "okay." After all, you're that amorphous blob of an adolescent who has barely gone through puberty. Who always smiles, is friendly, and acts goofy. Who gets bullied by freshmen several years younger than you. Who has to stay in band because it's your "only social outlet," even if you hate it. Who has to like girls.
Because, well, you don't want to be called "faggot." Even if plenty of people already do, including those who've just learned the word and need a target to test it on, but who will probably never realize the repercussions of shouting it.
Here's the thing: High school sucks.
So don't believe the few people in your graduating class who're saying that high school is the best four years of your life.
They're clearly delusional.
Or they've gotten laid.
The point is, they've probably peaked tragically early, and will have little in the way of good times in the future. (In a few years, this new thing called Facebook will make it easier for you to realize this.)
But you know what? The fact that you're processing such crazy-intense feelings at your age, in this context, is a feat in and of itself. A lot of people you'll meet still won't have found some of the base elements of who they are. And while being gay won't define you as a person, being comfortable with your identity will help you build upon the strengths you already possess, but which need a bit of nurturing.
Identifying as gay will take a lot of mental and physical strength. You're going to put your body and mind through an emotional wringer, trying to shoehorn yourself into an idealized notion of what it is to be gay.
But you won't reach that point. Because, in the process, you're going to hit rock bottom, only to come out bruised, but stronger nonetheless.
This process won't happen over just a few years.
You'll hit a handful of rough patches, each of which will test your resolve.
And you'll gain clarity in the most unexpected ways.
You'll come out to your family, and will be thankful for their support.
And you'll write to that guy from high school who had the stones to come out when he did, who dealt with the crap people threw his way, to tell him that he was probably more inspirational to questioning students than he'll ever know.
And you'll get a response back. And you'll have some sort of odd closure.
You'll push yourself out of your comfort zone, and it'll pay off.
You'll become more invested in fighting for LGBT rights.
You'll find your voice time after time.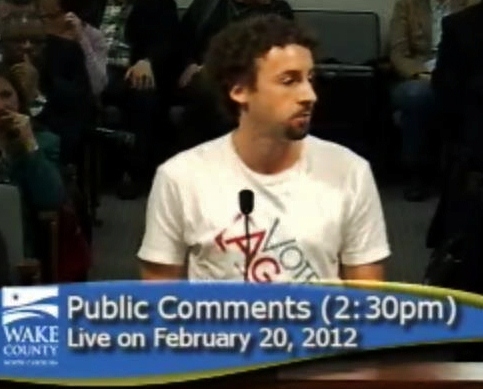 Your family will find theirs, and will help people in your hometown.
You'll become part of a chosen family at a local community center.
And you'll walk alongside others marching for equal rights.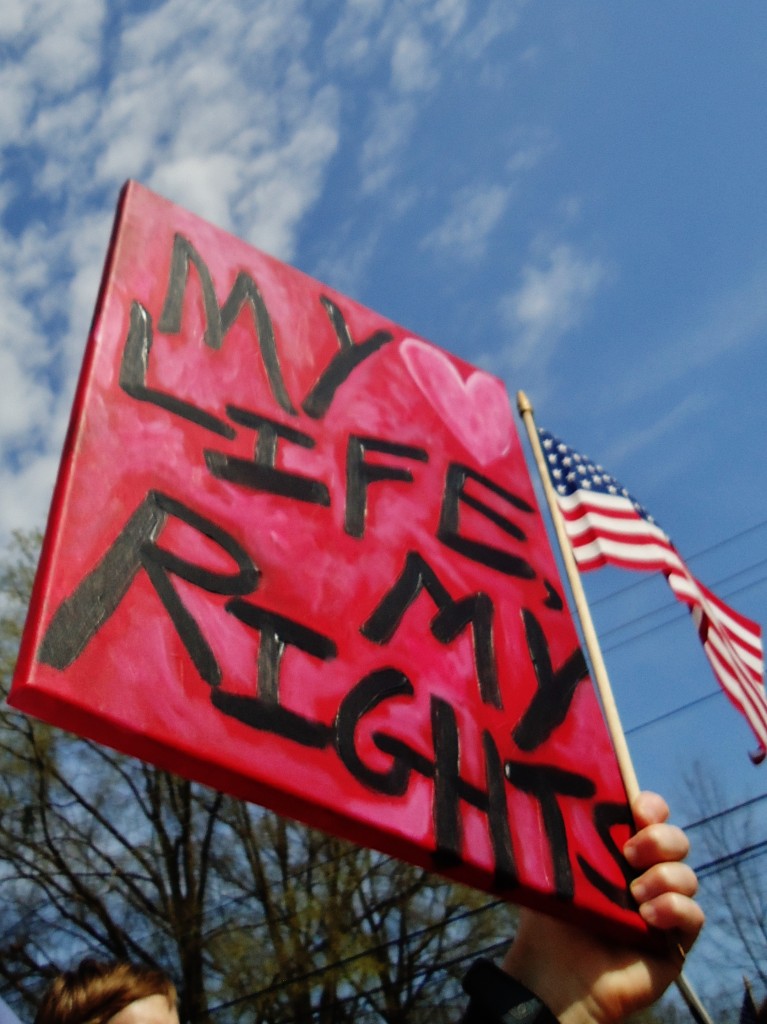 You'll gripe about failed dates, and you'll vow to never go on any again.
You'll meet an amazing guy when you least expect it, and you'll be happy.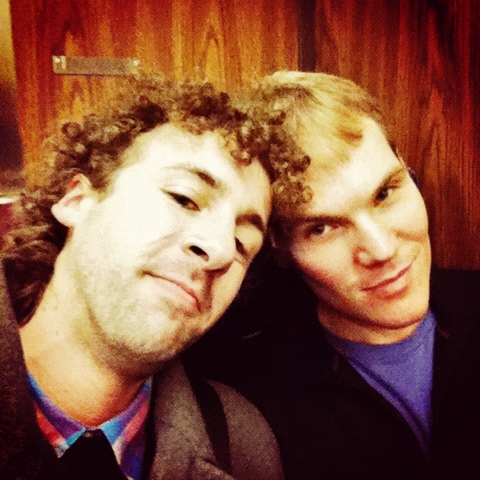 You'll be happy.
Love,
An Older, Wiser You