You know how I was adamant that I was going to chronicle every bit of our cross country road trip in painful detail?
Epic fail.
Granted, some stuff has gone down since then.
Still.
In an attempt to make amends with my slighted conscience, I'll provide a ridiculous synopsis of everything else after Oklahoma.
***
So, when we last left our heroes, we'd just left our friend Amanda in Oklahoma and were en route to Vegas, with stop offs in New Mexico and Arizona.
We passed a lot of abandoned farms.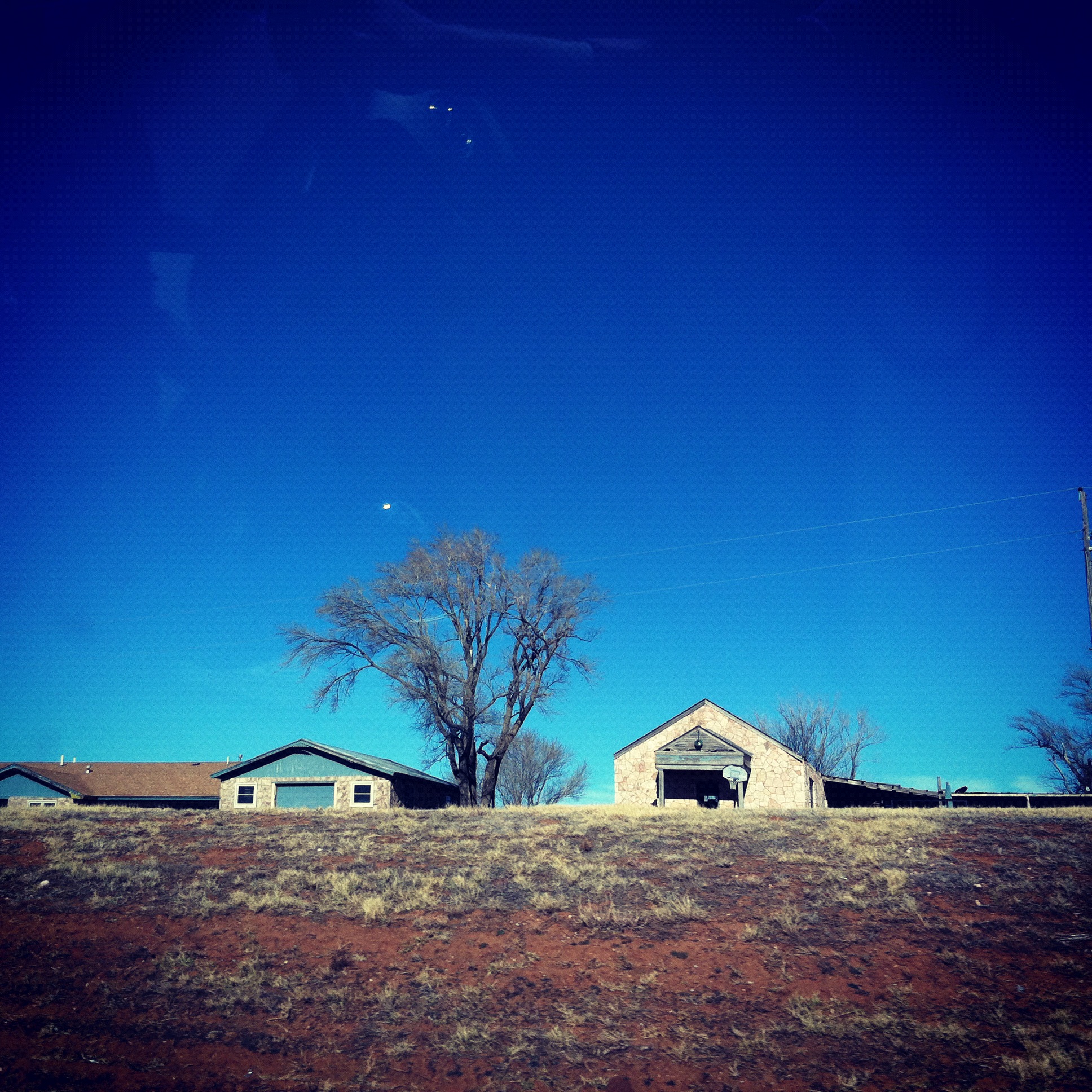 Floored it past weird, Jesus-centric places.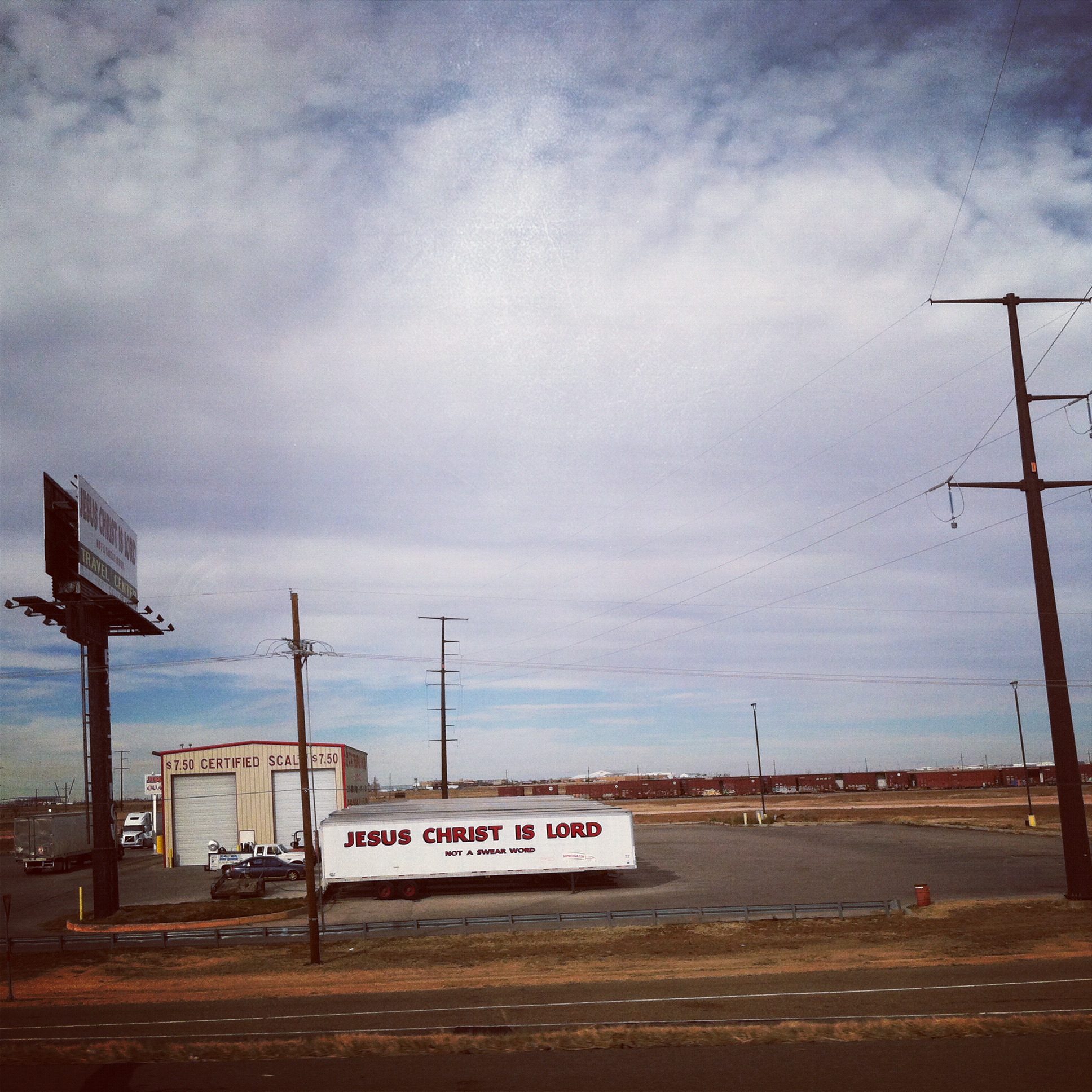 And settled into the music, as alien landscapes whizzed by.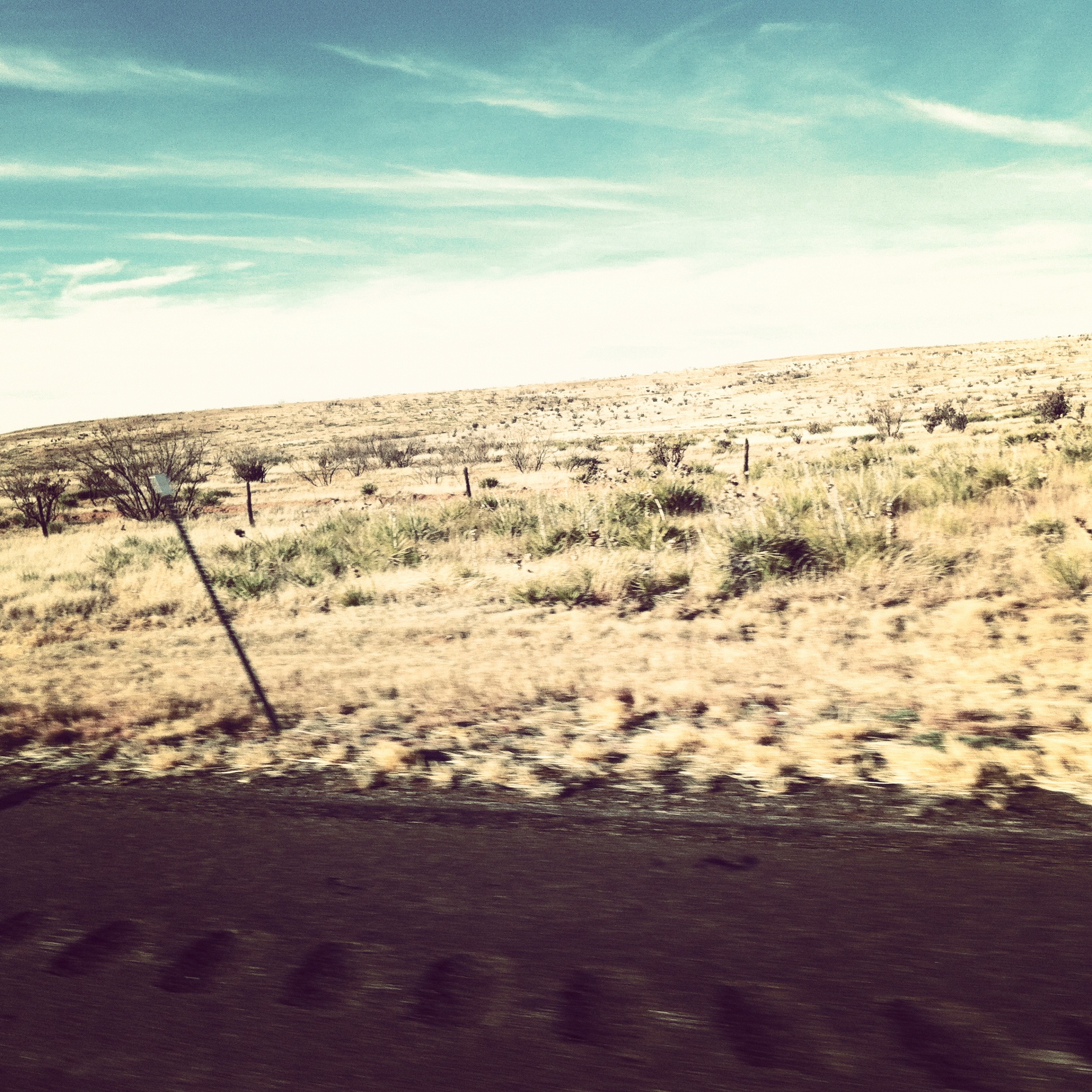 And then we passed into New Mexico.
With snow on the ground. *Facepalm*
Then we got lost in Albuquerque, because my "familiarity" with the city–having been there 
once
 before–landed us in a neighborhood of boarded-up houses and bail bond offices. We disregarded all red lights, defaulted to our "Whole Foods" GPS input, and ended the day with super hot Mexican food at a local haunt near our non-sketchy hotel.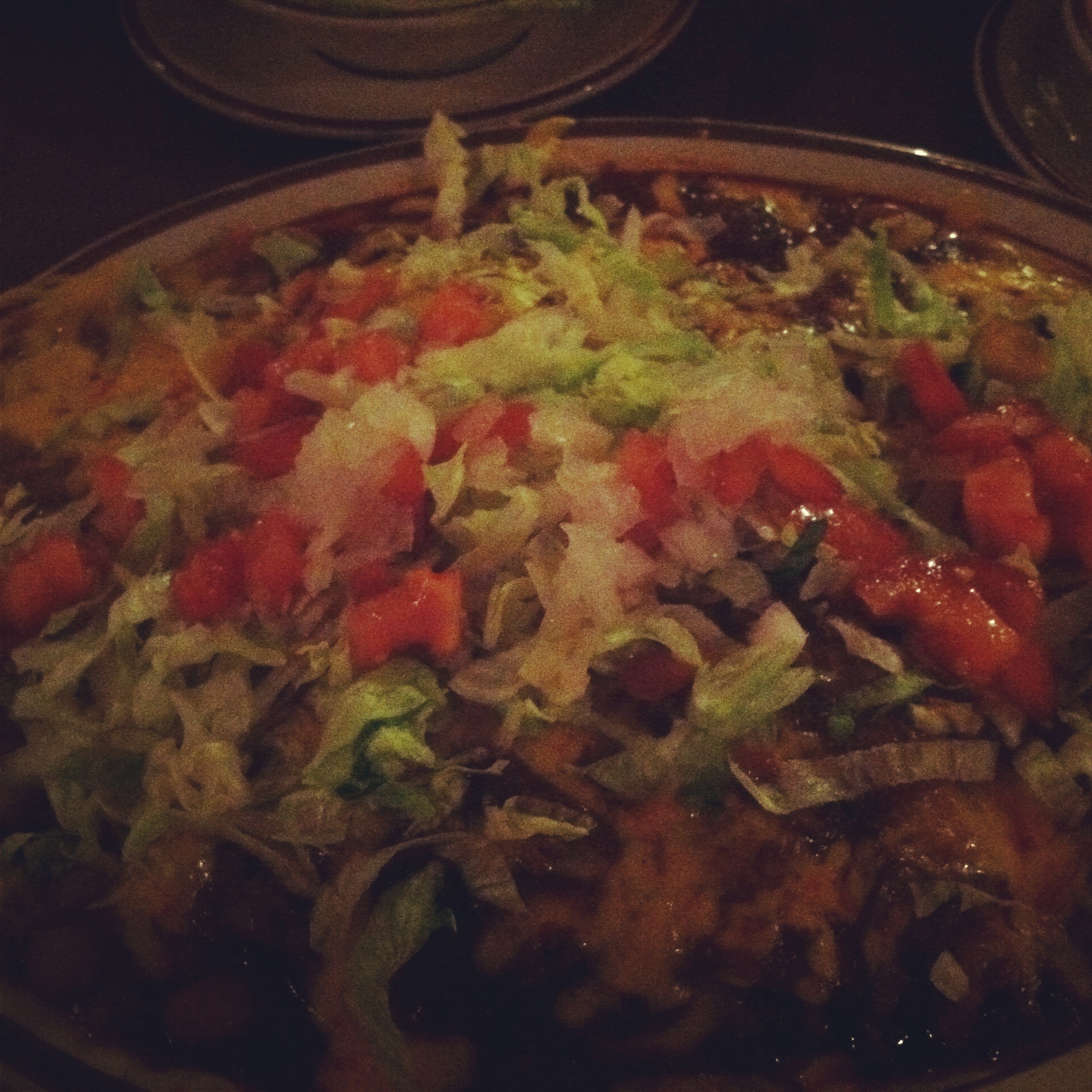 The next morning, we set our sights on Arizona, the Grand Canyon specifically. Because, even though it wasn't on our official route, we figured it was sort of dumb to skip over something so monumental. Even if it might be cold.  For whatever reason, I assumed that, after Oklahoma, it was going to be, like, hot. But, no.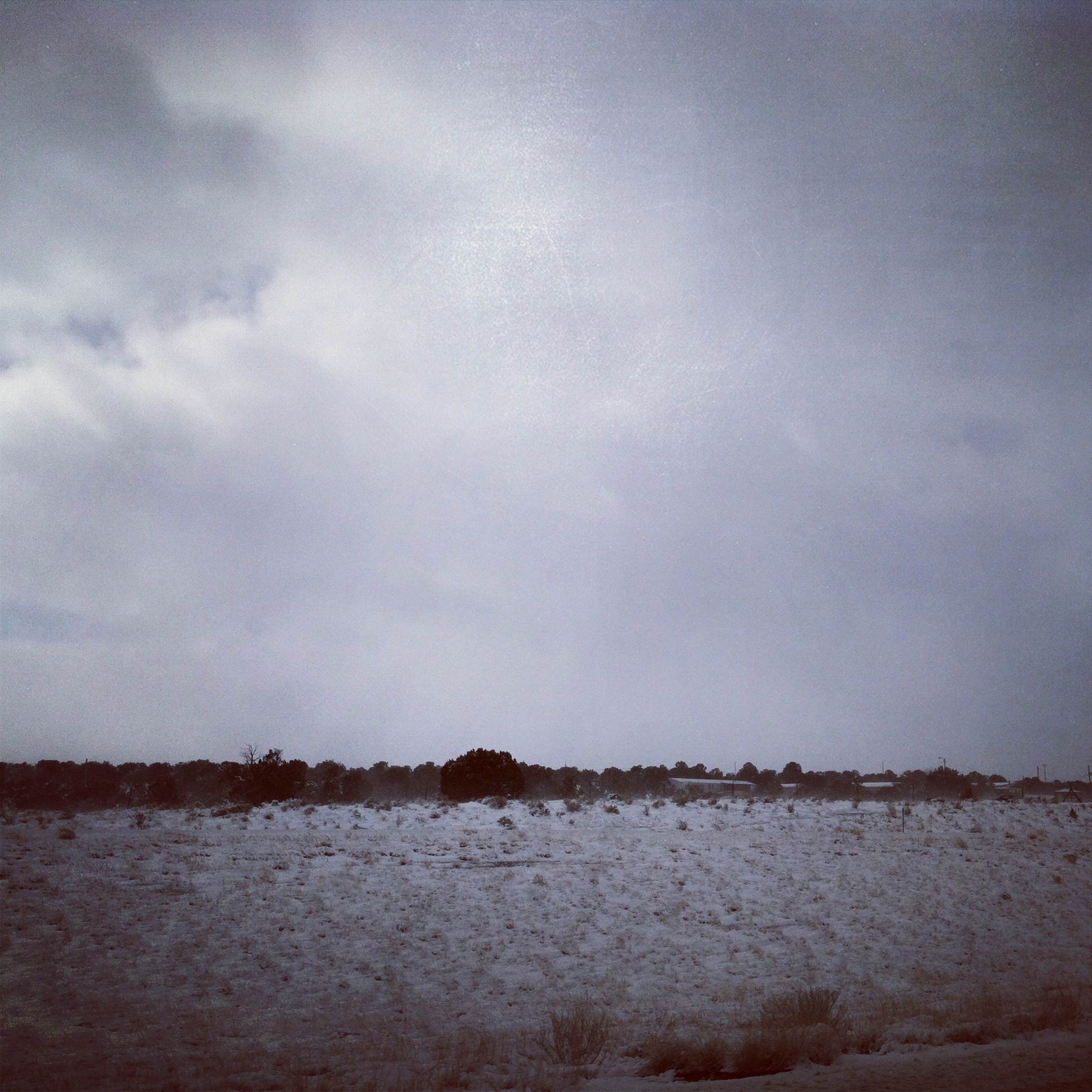 More snow. Hooray! But we soldiered on. Made it to the Grand Canyon.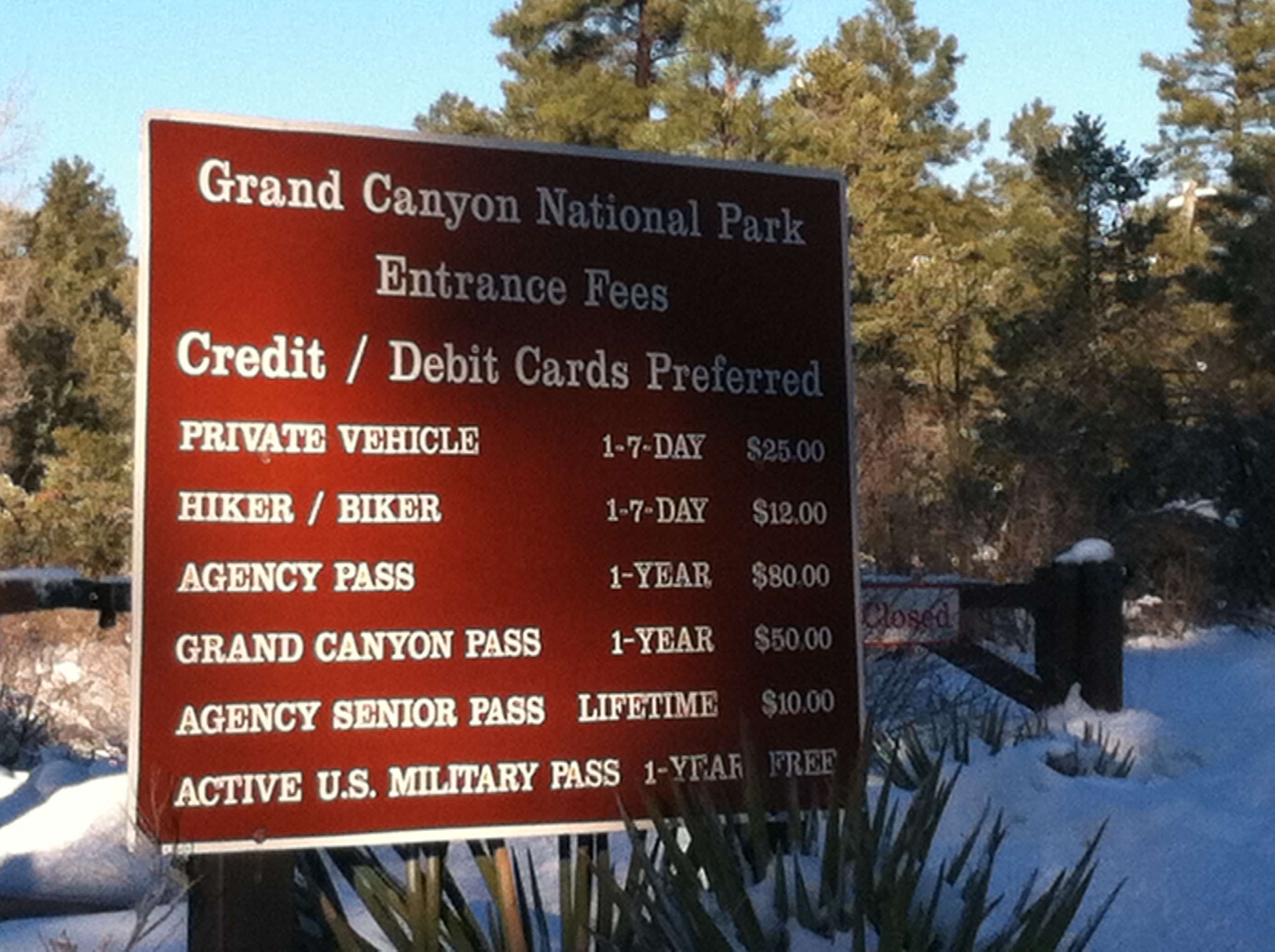 Where I realized that (1) The money was worth it; (2) NEVER wear converse-like shoes at the Grand Canyon when it's 20 degrees. Especially if you have a circulatory disease; and (3) I'm even more of an acrophobe than I thought.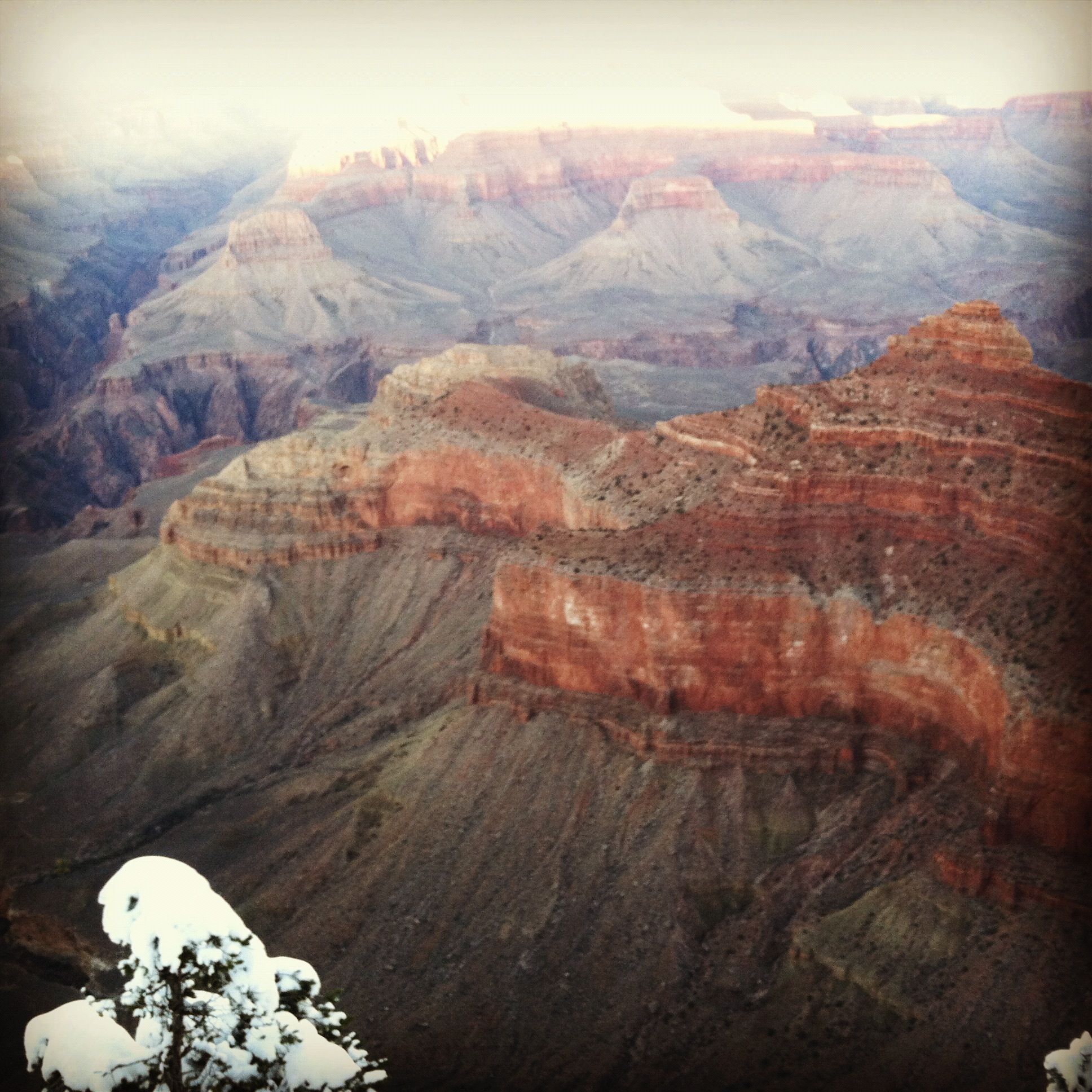 By the time we got back to the car, I couldn't feel by hands, feet, nose, or lips. And we watched as the temperature dropped precipitously thereafter.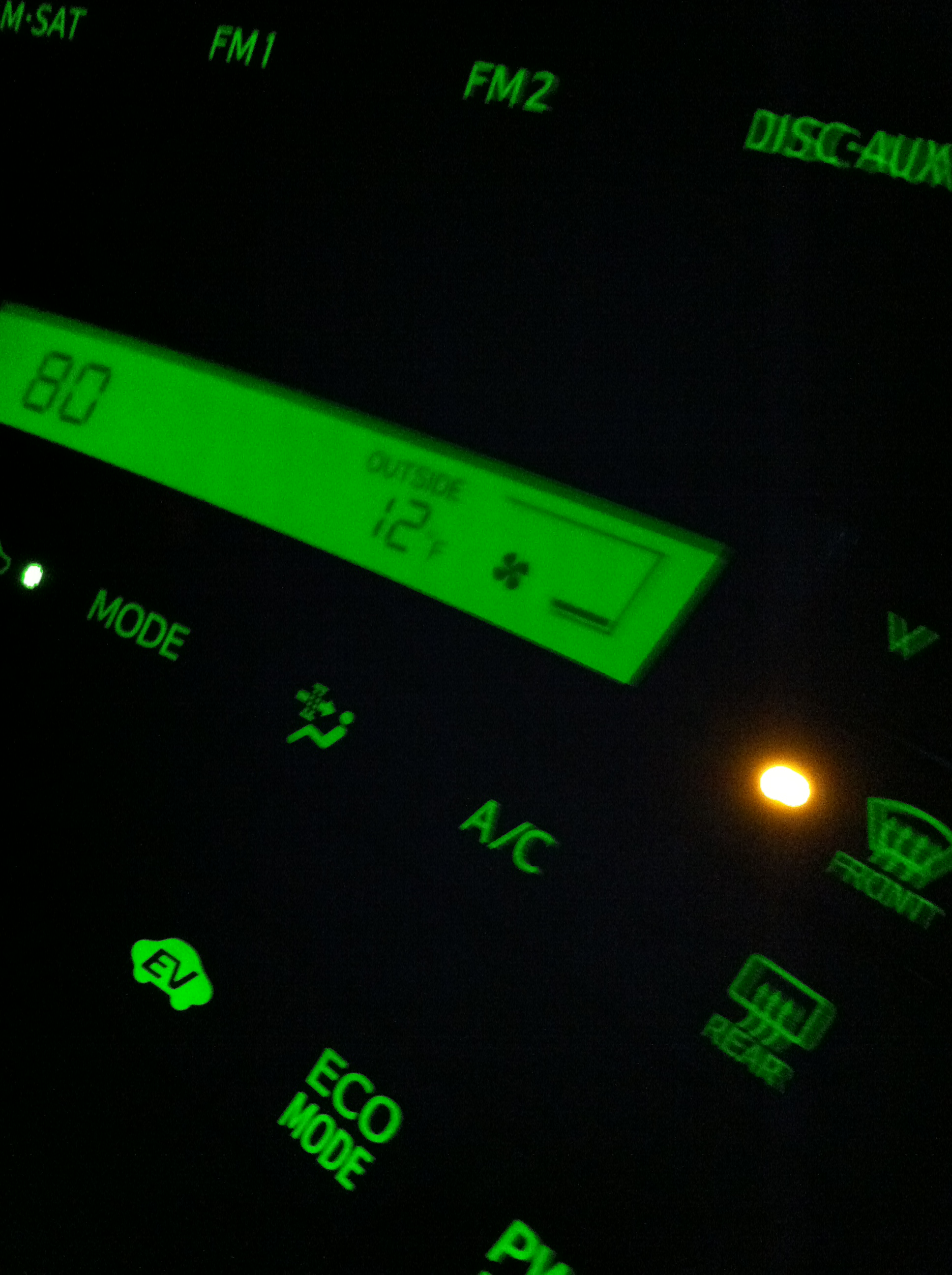 After a slight directional miscalculation, we got back on track.  And Andy occupied my attention as we passed over the Hoover Dam, so that I didn't scream and cry about how we'd careen off to our deaths.  Before long, we saw the lights.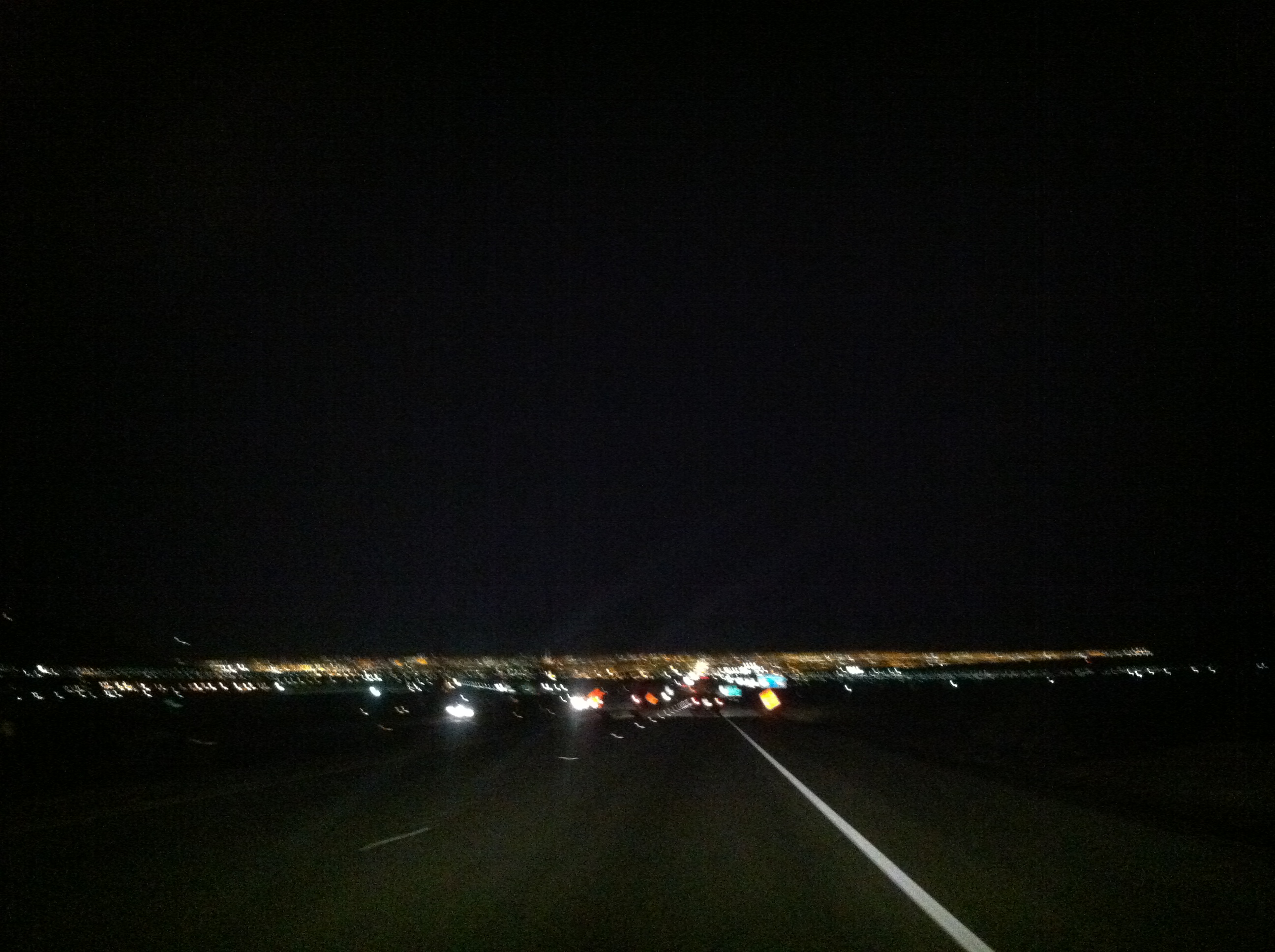 Chattered about what Vegas would surely be like. Finally found our hotel.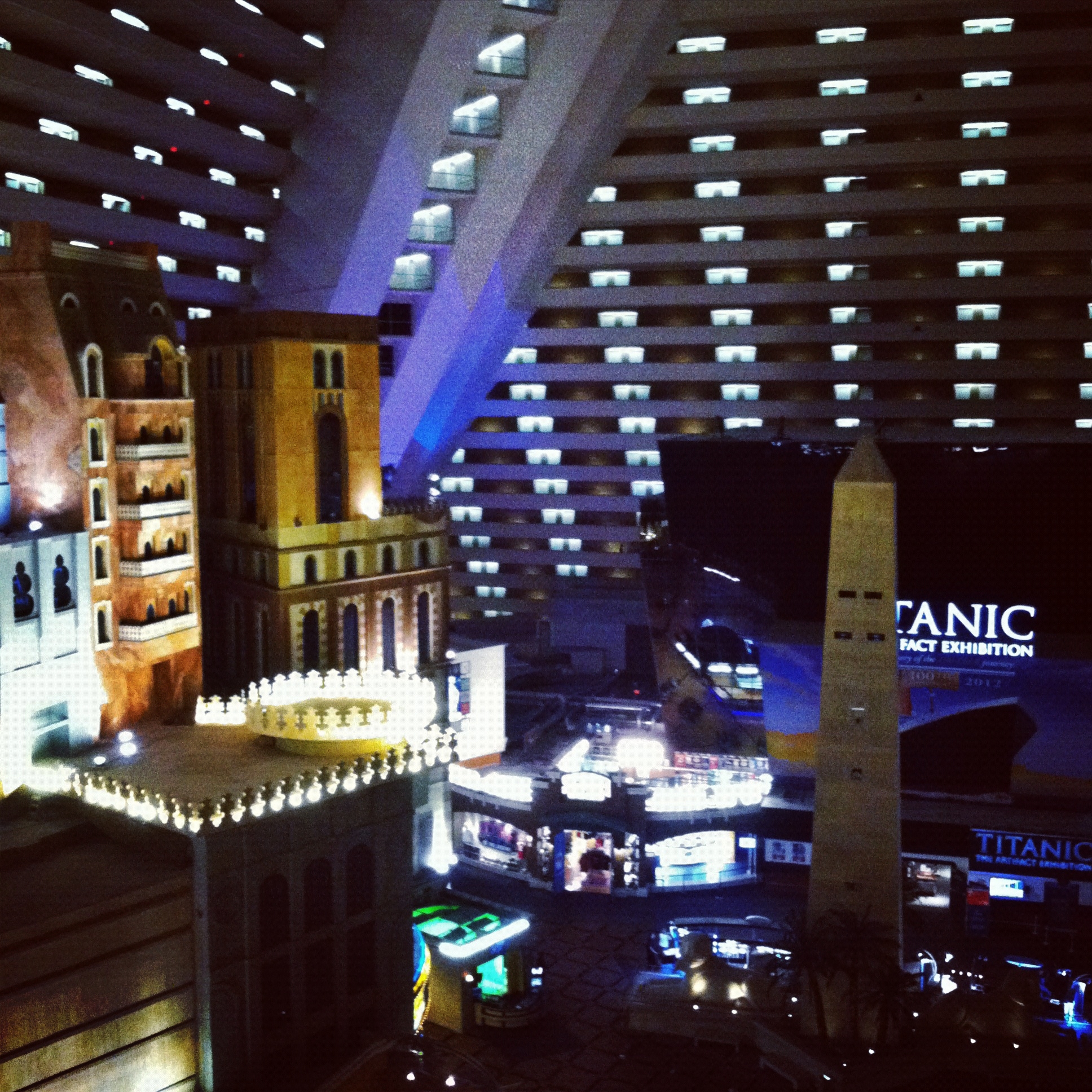 Figured we'd get food poisoning from the horrible casino food. Spent no money at the slot machines. And witnessed horrific parenting at midnight. 
 ***
After we realized it took approximately five hours to get coffee at the casino Starbucks, we left Vegas in our wake.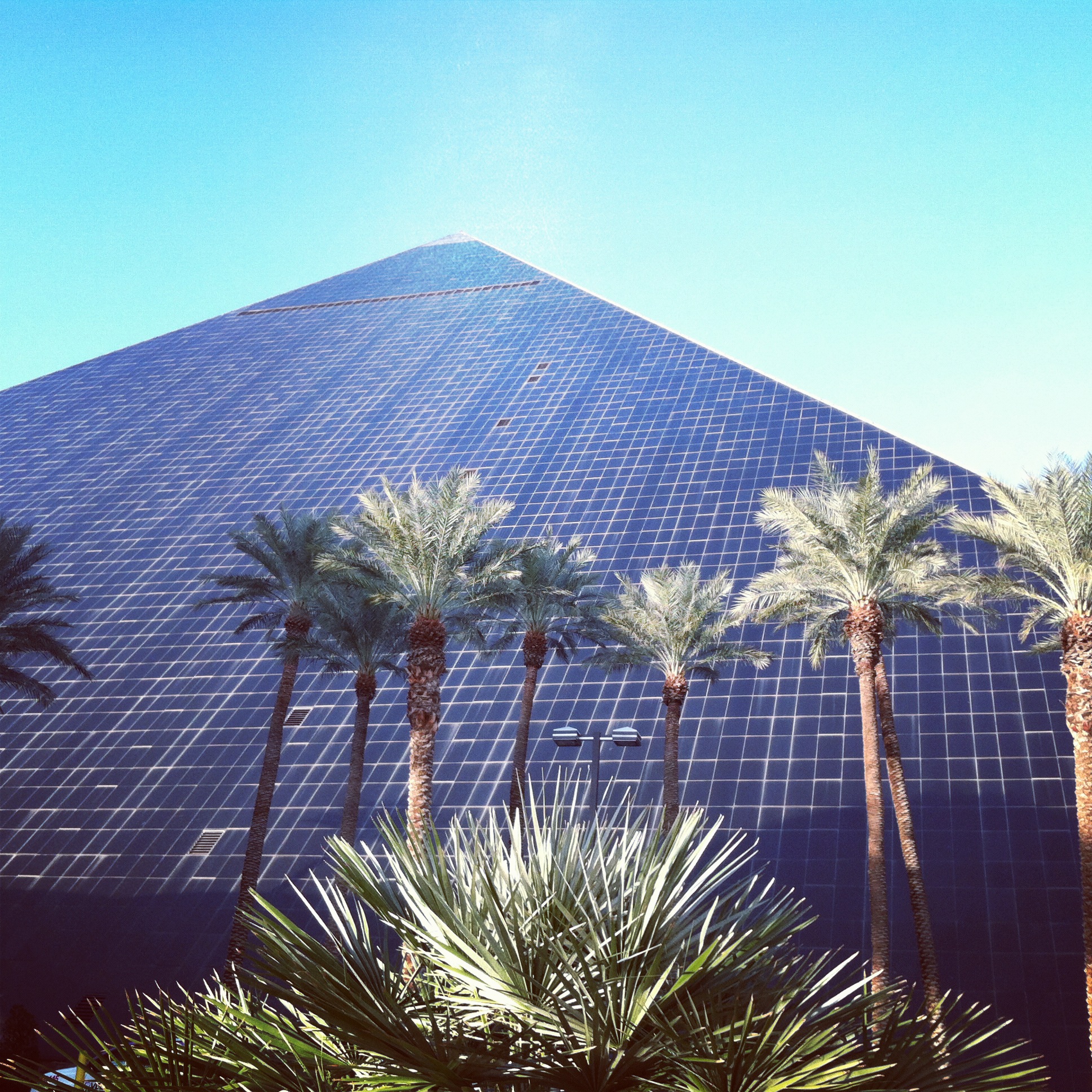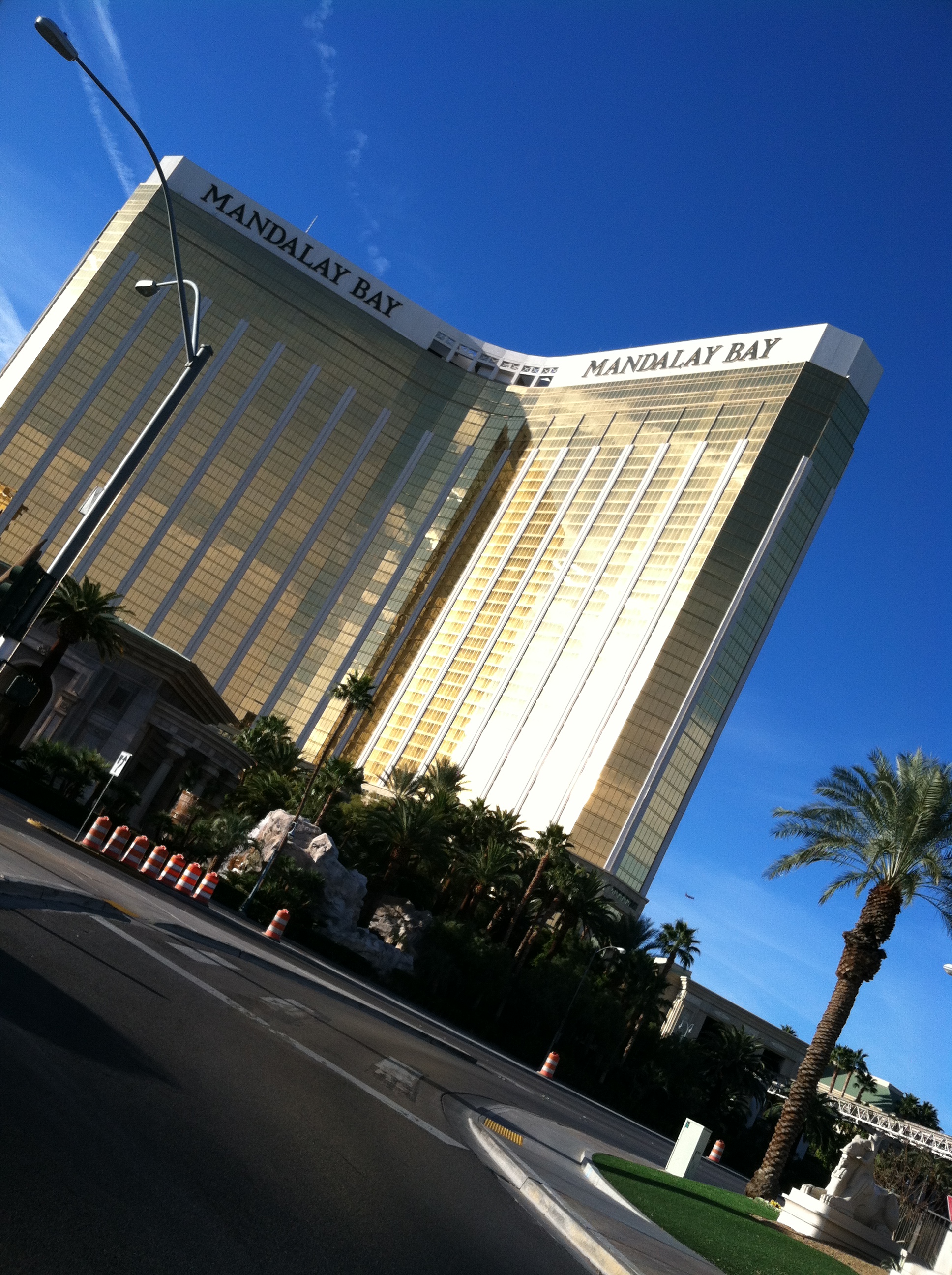 Even though my hair wasn't done.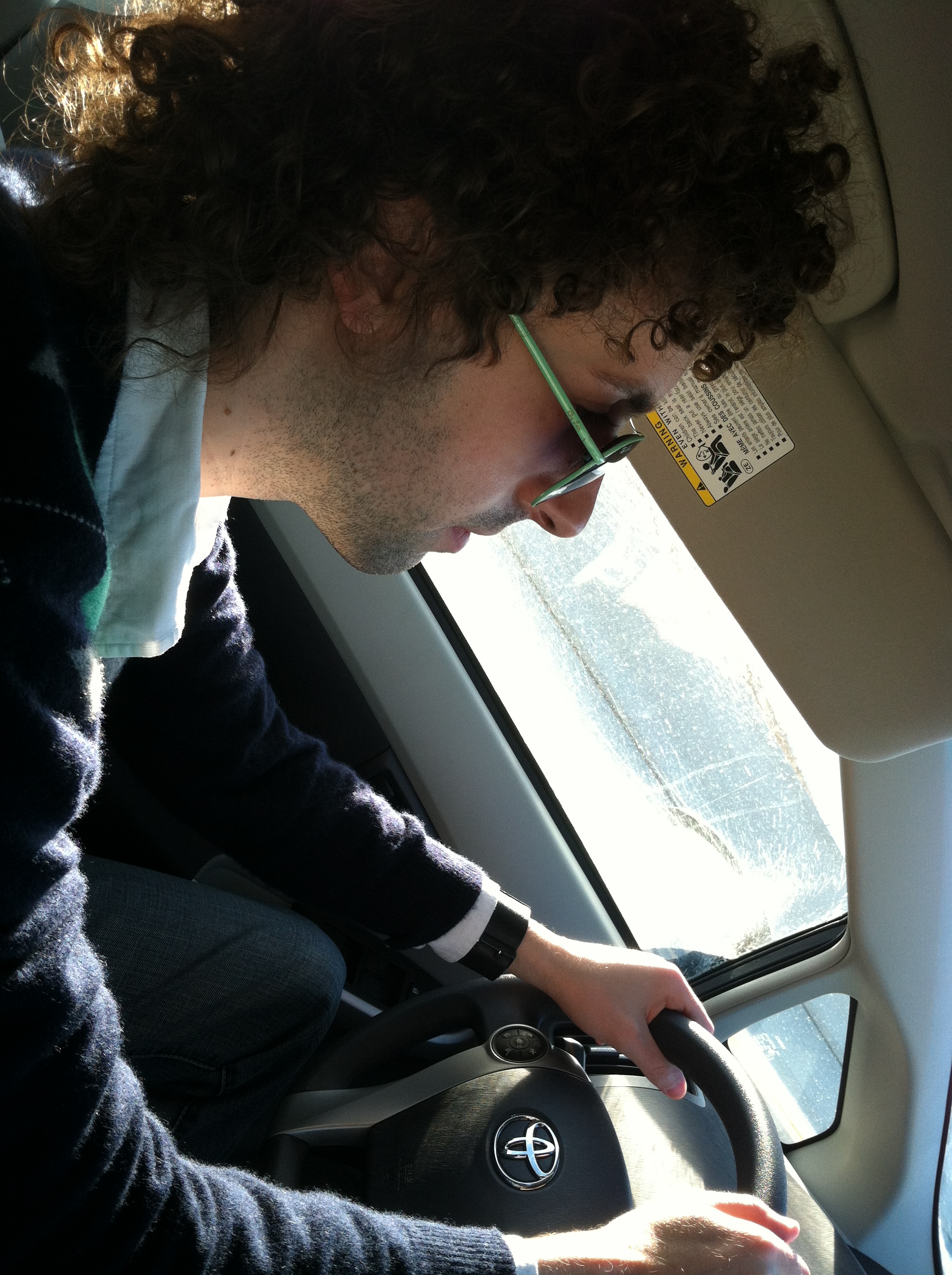 Sacrifices.  But we had one of the two key destinations immediately ahead: San Francisco.  So we prepped for another crazy-long day.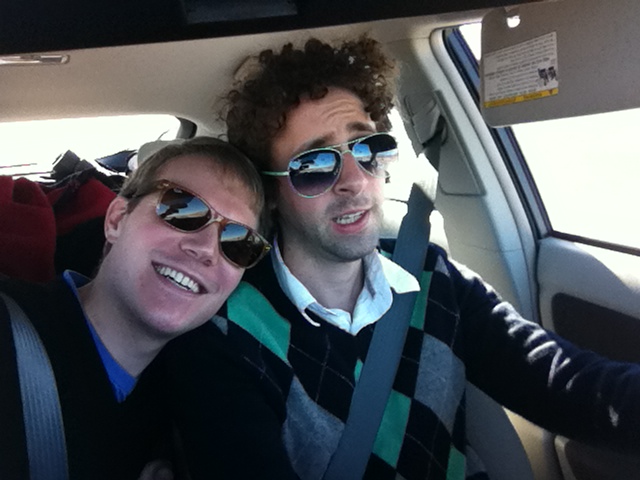 And stopped at a weird rest area. Which smelled like a port-a-john on a subway.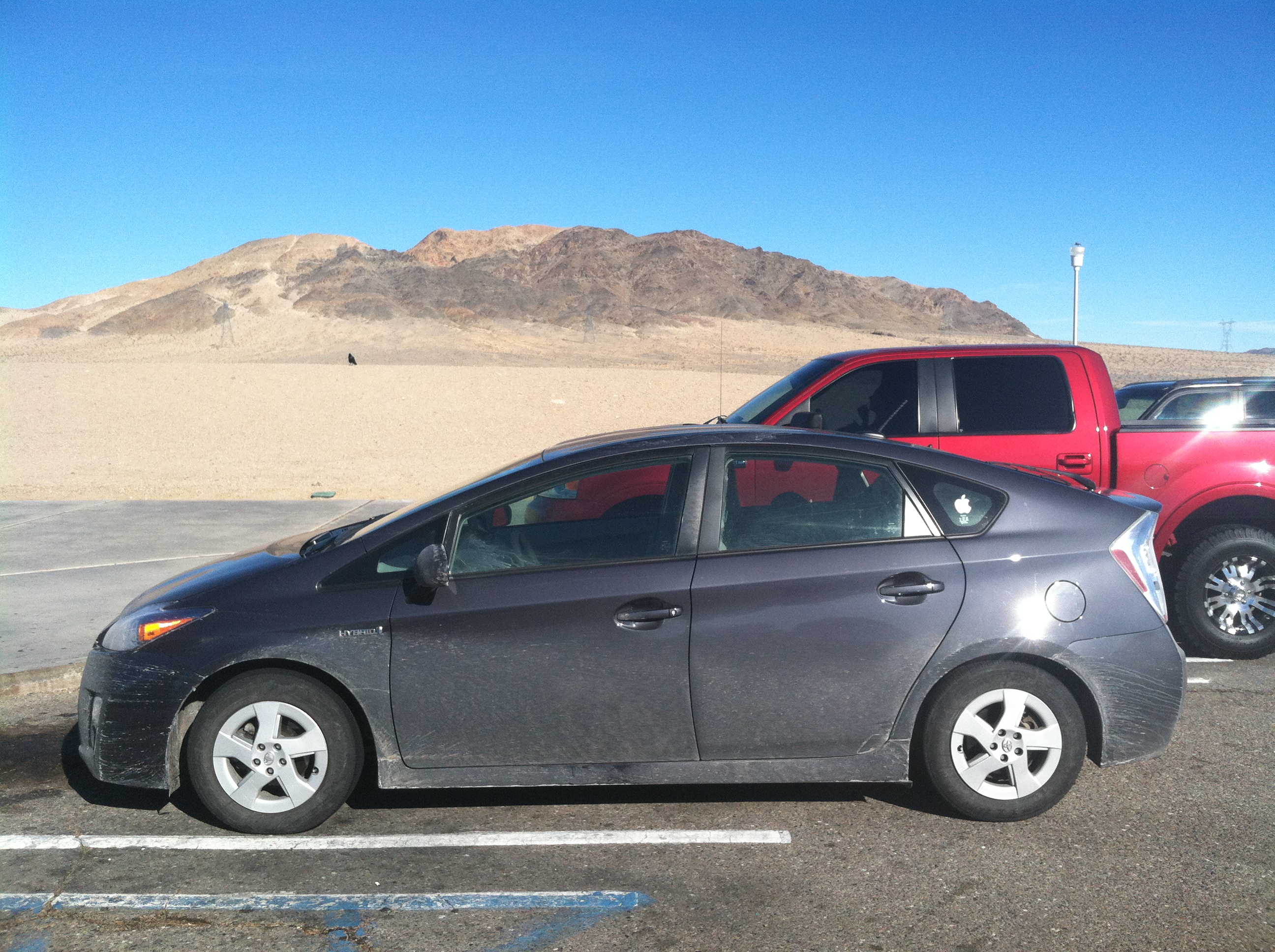 And then we encountered the first sign that we were closing in on California: a fruit checkpoint. I panicked. We had oranges in the bottom of our cooler. We'd be sent to jail. I'd be frisked. I'd never see San Francisco. So, as we slowly entered into a traffic line, we tried to formulate a plan. "WHAT DO WE DO?! Throw the oranges out of the car now!" "No. Just
don't tell them
we have them." "They won't believe me! We're from out of state. The cooler is on the backseat! I'm southern!" "Just don't confess." With a few beads of sweat trickling between my eyebrows, I rolled the window down, greeted the guard, slathered my language with "y'all's" and the twangiest Bama accent I could muster, and disavowed all knowledge of alien fruit. She eyed the cooler on the backseat, and I reconsidered blurting out, "Don't worry, it's just hearts!
Delicious hearts
." We passed through, and I found the nearest gas station to dispose of our perfectly good oranges. "Why are you doing this? We're fine." But when Andy went inside, I pumped the gas, looked around, shielded the bag of oranges under my coat, and dumped them with little fanfare into the nearest trash receptacle. A morbidly obese child in a neighboring van stared at me, and I stared daggers back at him until he looked away. And then we left.
***
The California countryside took my breath away. It looked like
A Walk In the Clouds
took a dump everywhere.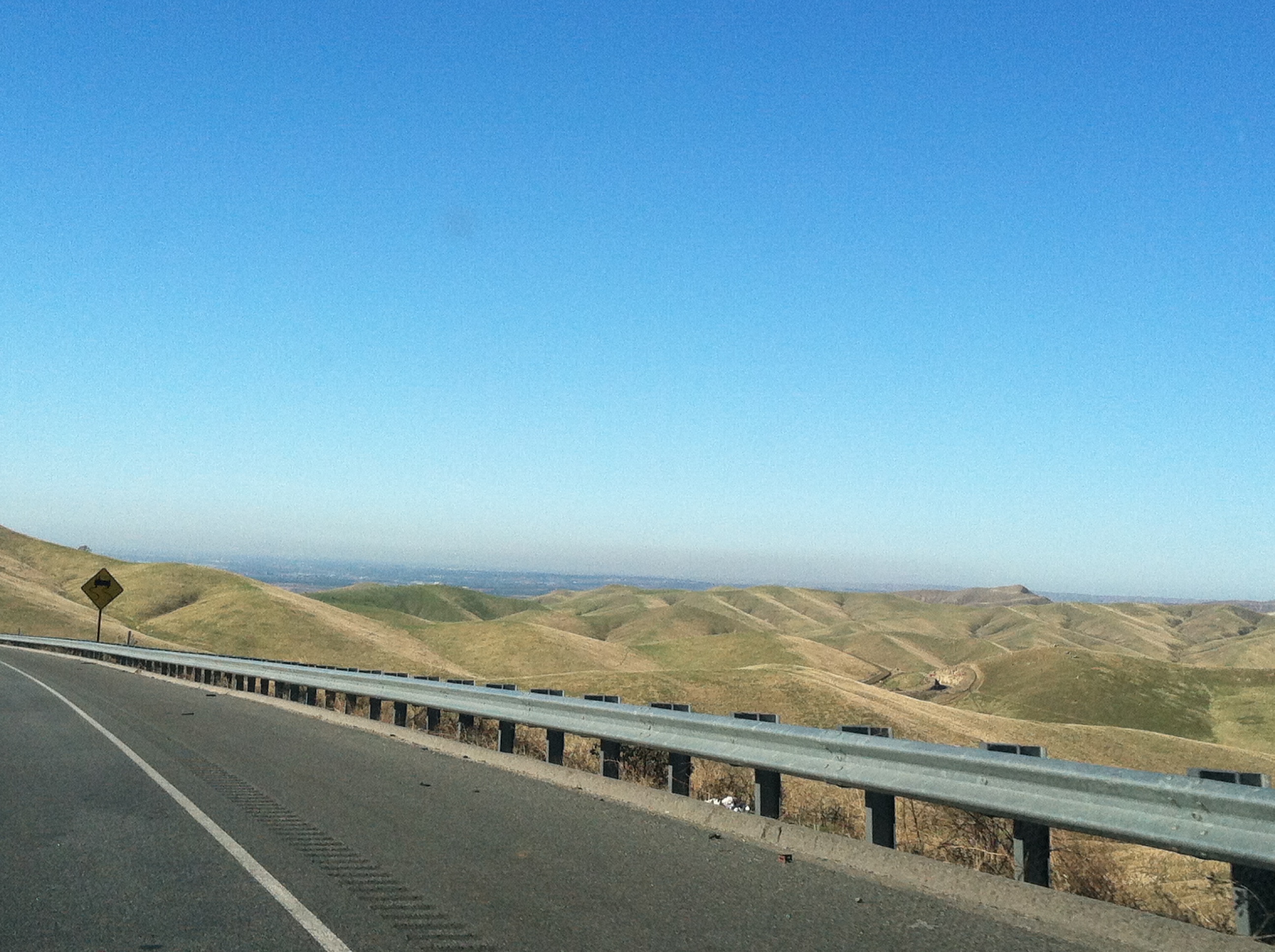 Every single time we looked around, we were struck by how vast and beautiful and oddly empty the landscape happened to be.  But soon, the windy roads gave way to freeways, and traffic picked up. And we began feeling San Francisco closing in.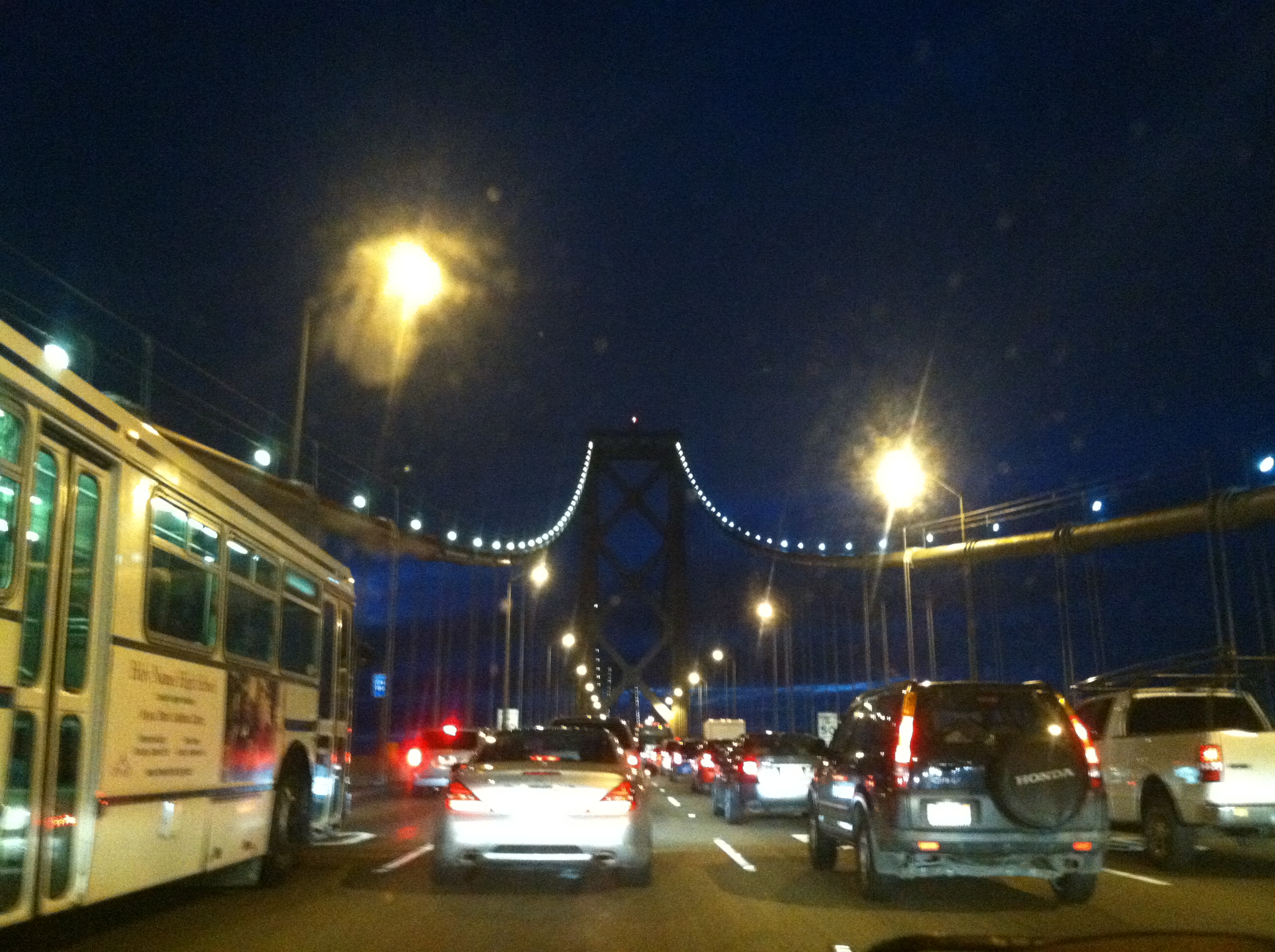 Then, boom. We got into downtown.  And,
whoa
. We found out hotel. And we screamed with joy. When we got inside, the receptionist apologized that our room wasn't ready, and asked if we'd be happy in an upgraded corner room with a view out toward Union Square.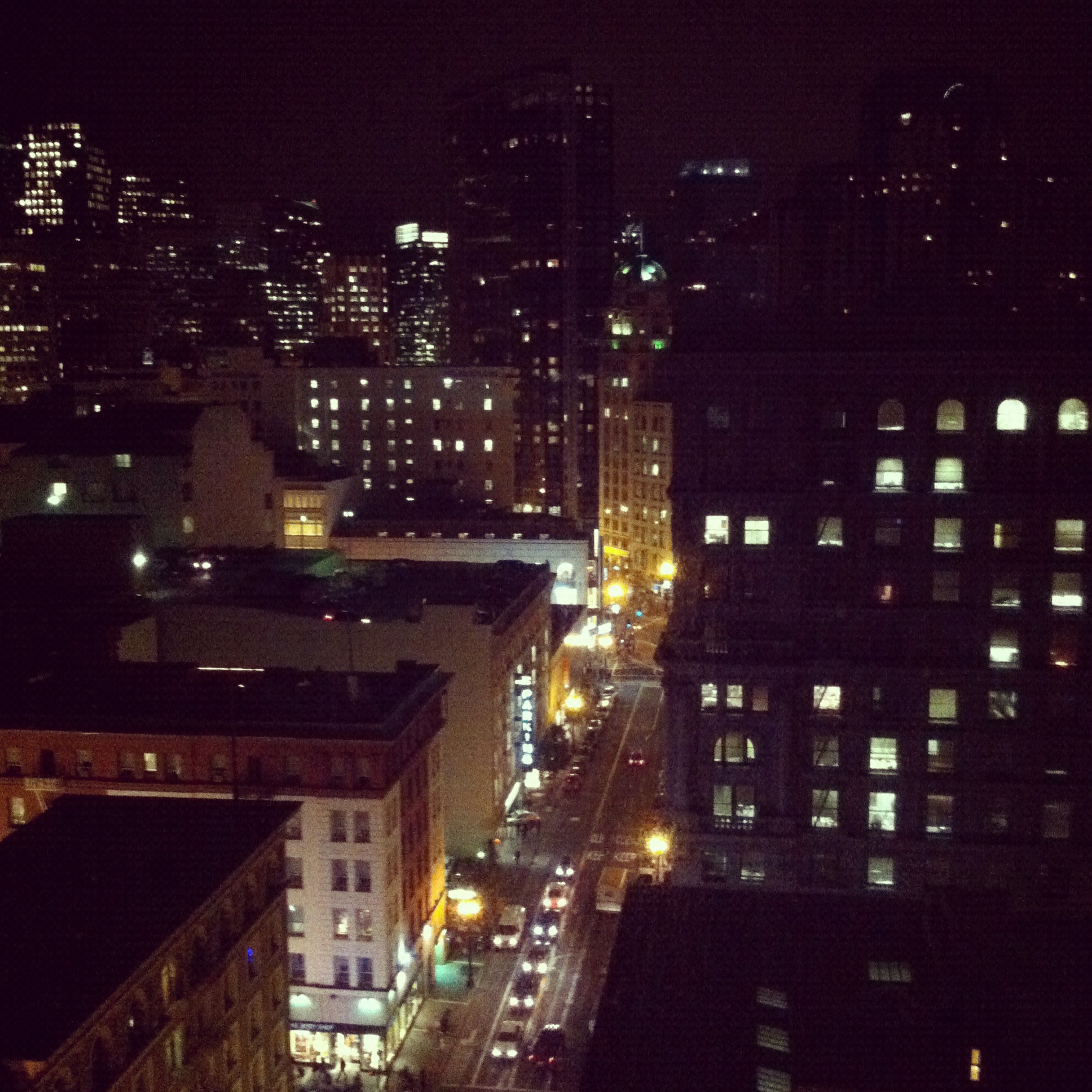 "Why, yes. Yes, I think we can manage."  After we got settled and Andy kept saying how amazingly dead-on my friend had been when she'd recommended this place, we listened to our stomachs. So, we grabbed a cab, and headed to the one place we both knew we wanted to see.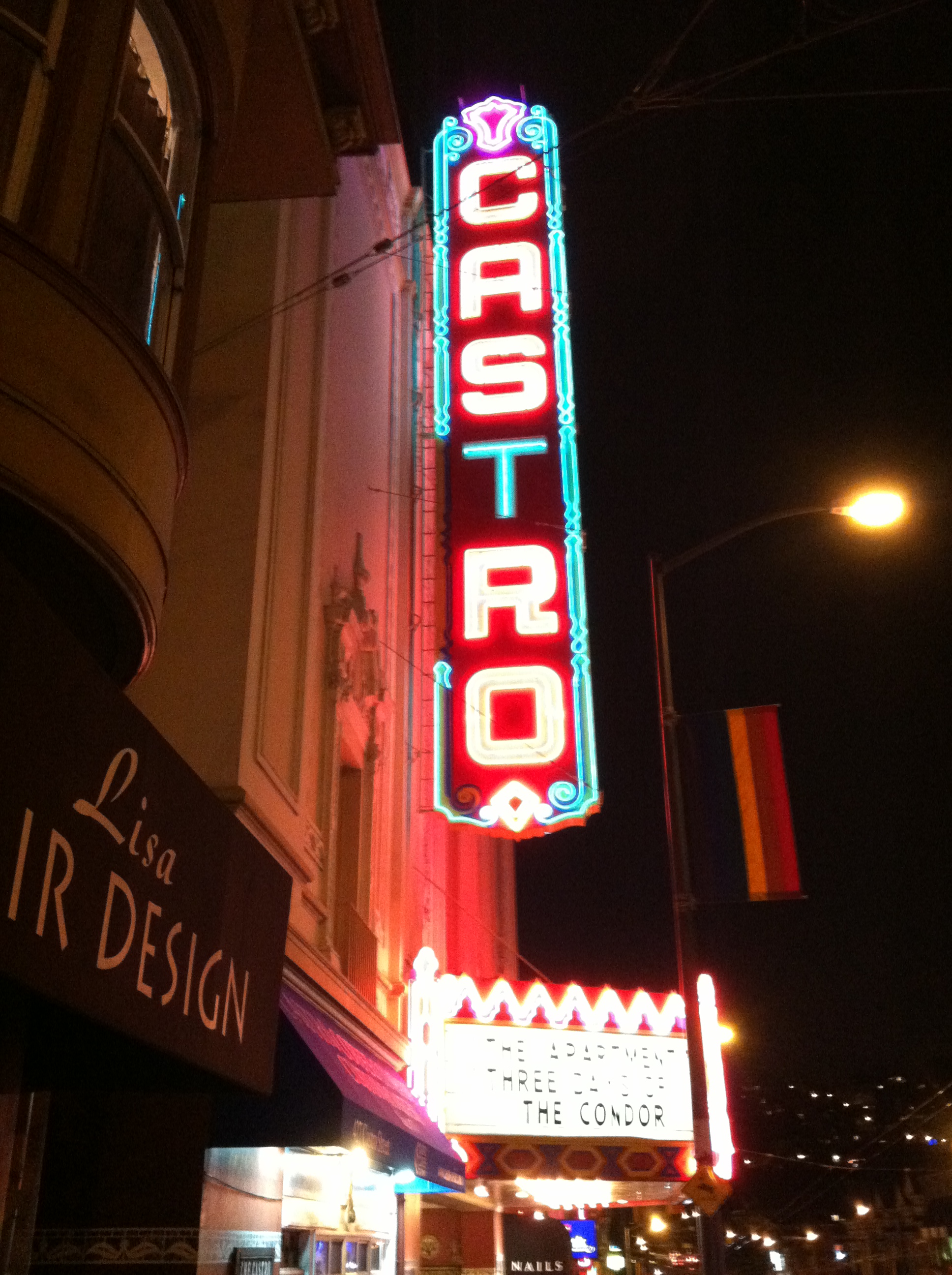 Had amazing drinks.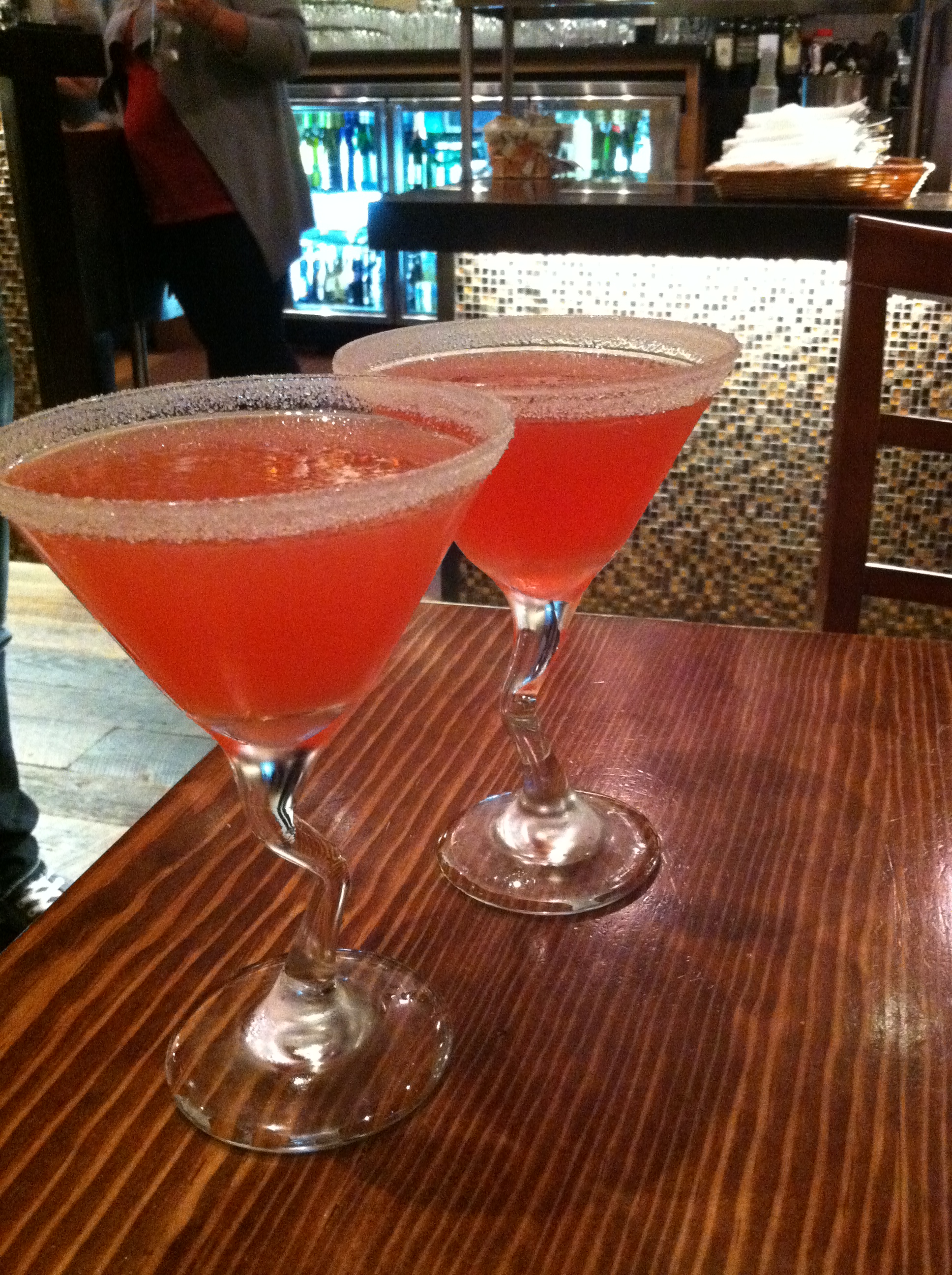 Ate ridiculously good food.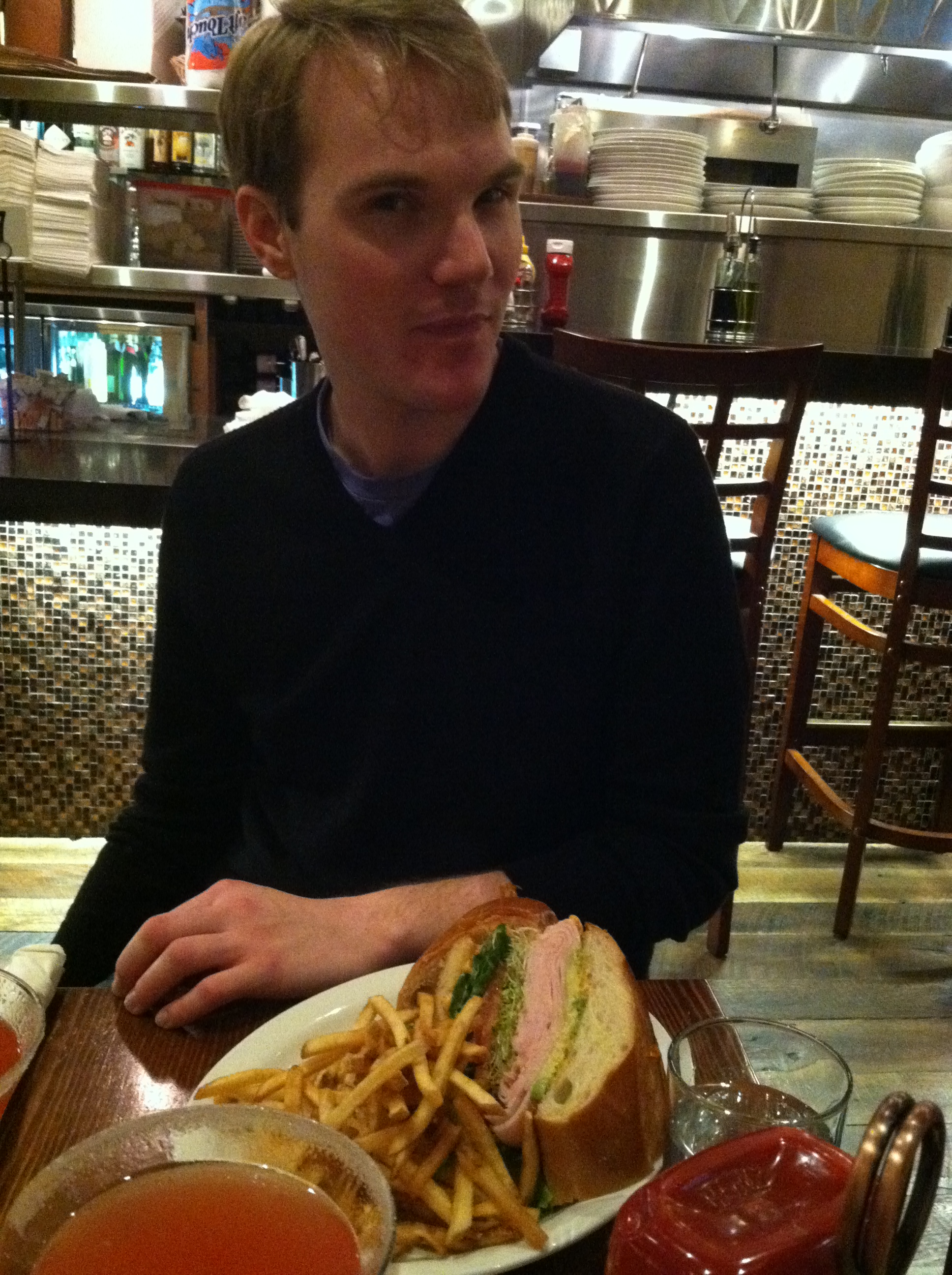 And then made it back to the hotel, where we continued Andy's tradition of watching Christmas movies, including Miracle on 34th Street (which, to his horror, I'd never seen).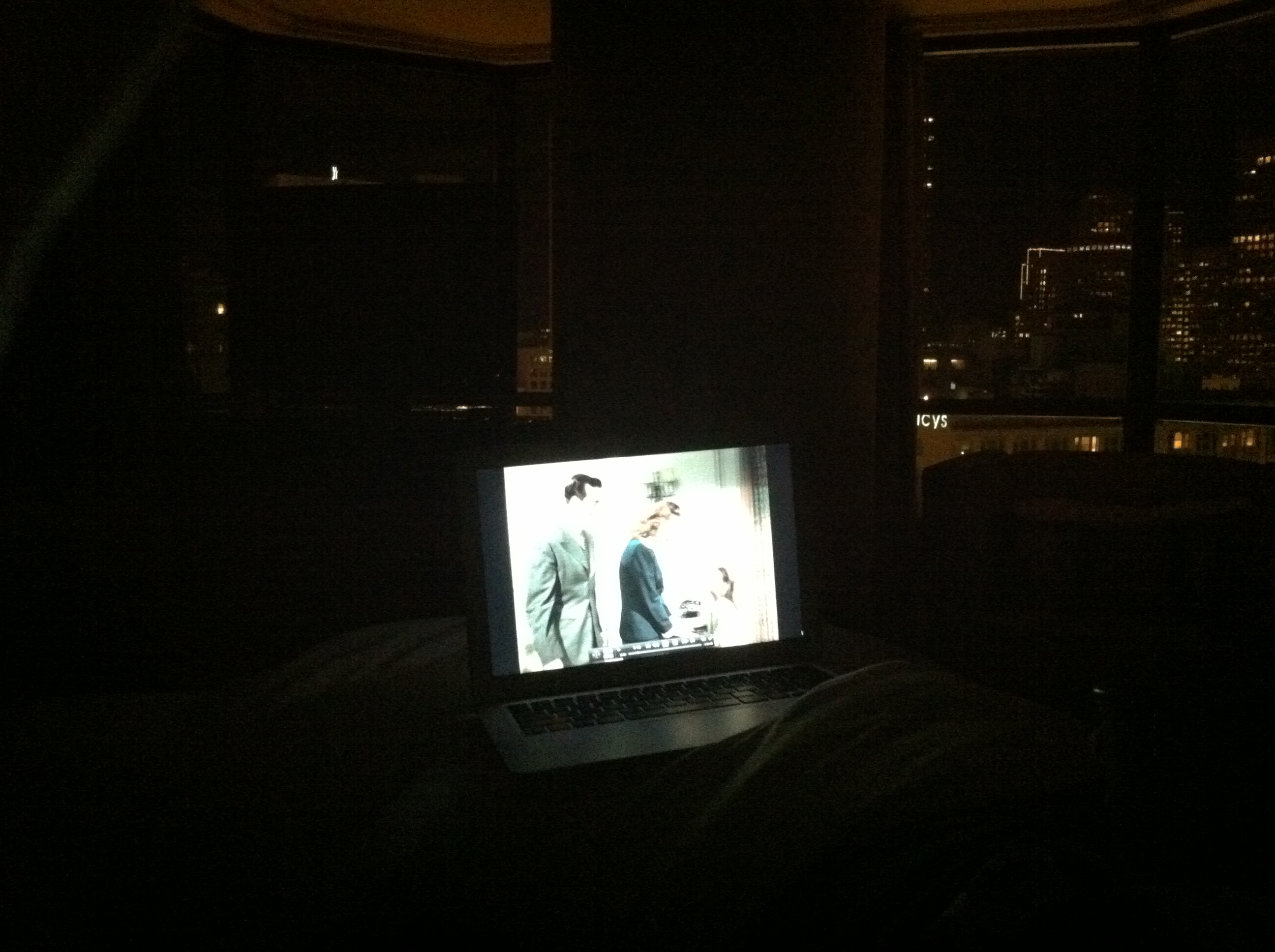 Then, for the first time in several days, we were able to sleep in, and revel in the fact that we didn't have to repack the car the next morning.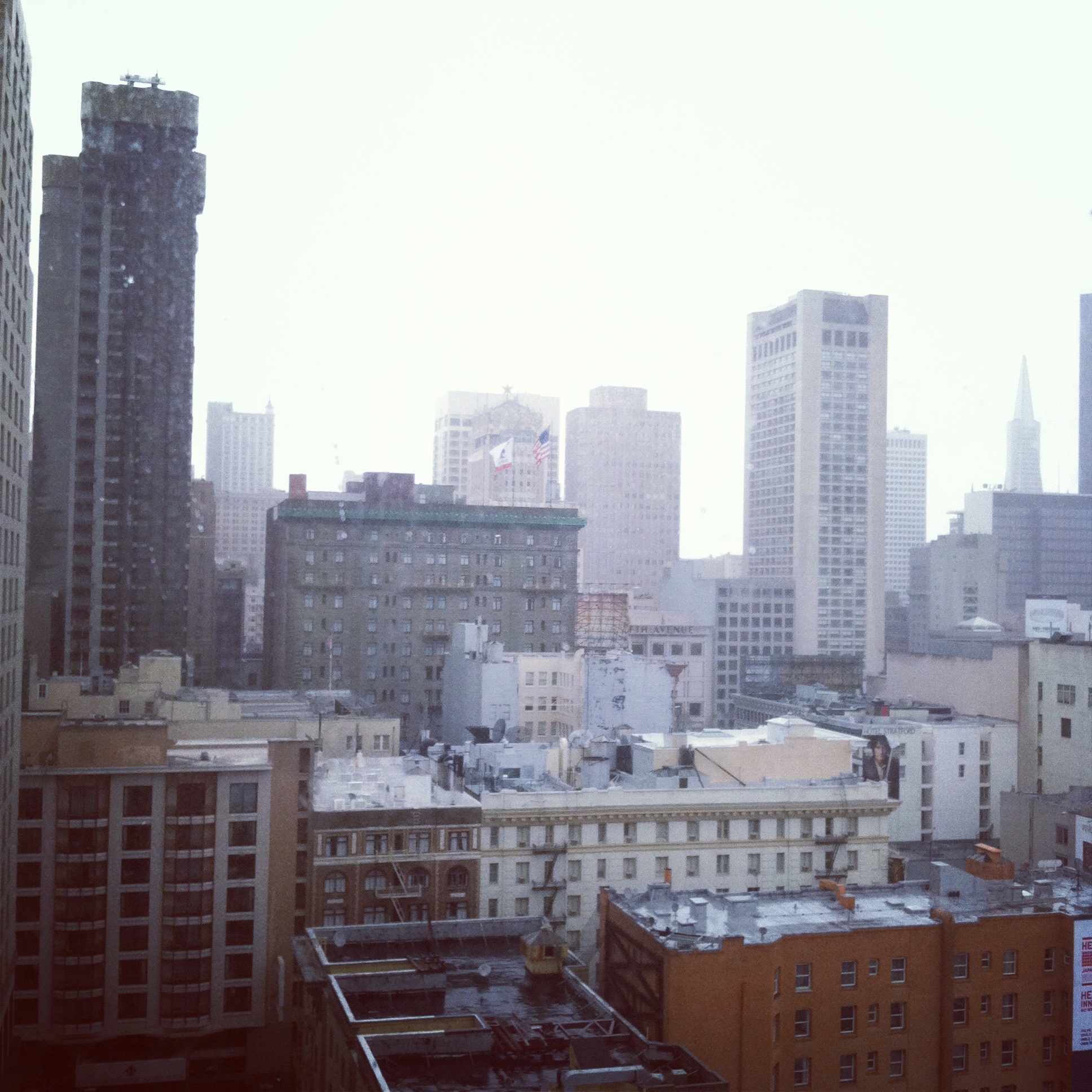 And could have a more sizable breakfast than Starbucks scones and coffee.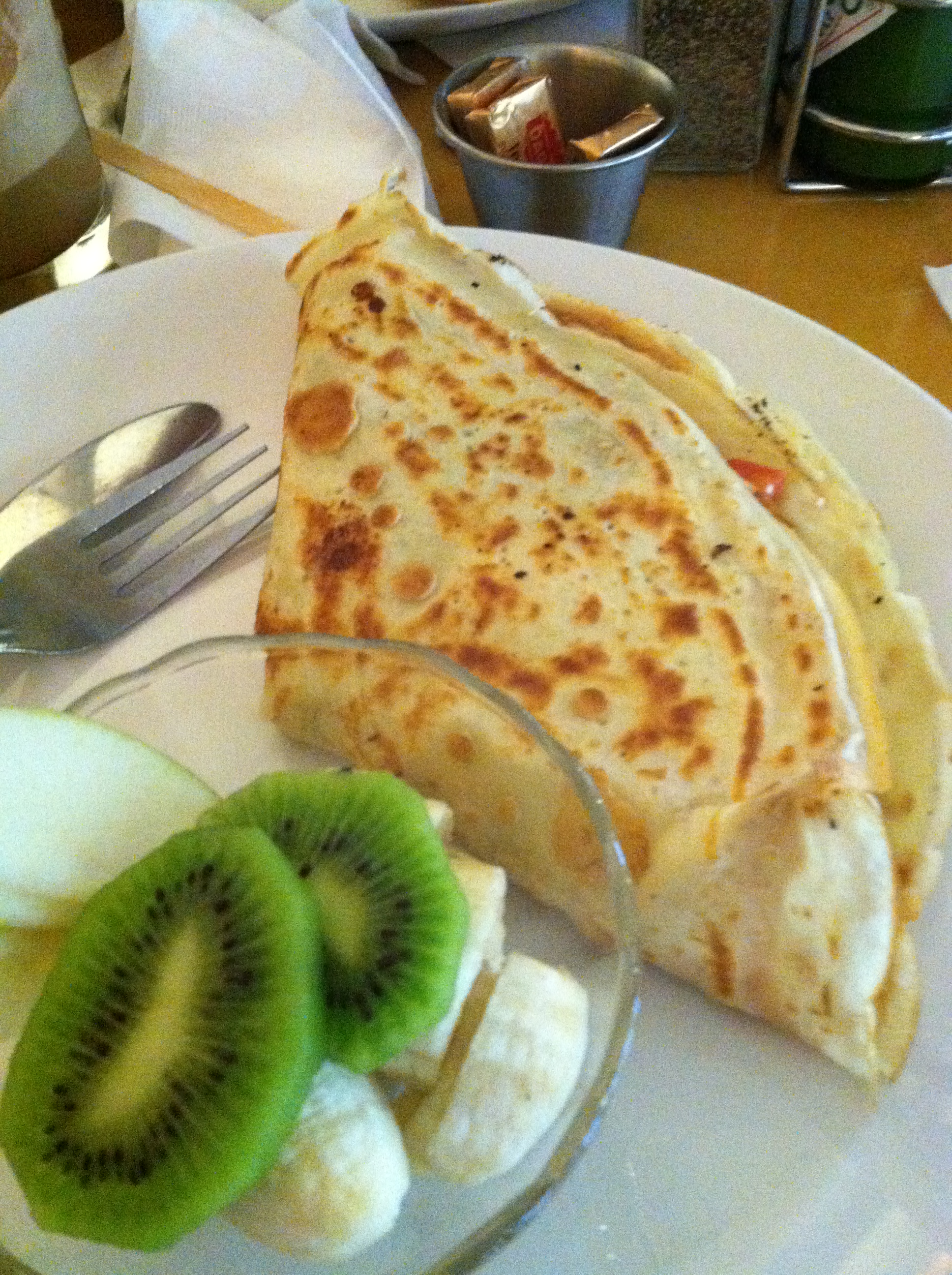 So, we spent our time traipsing around San Francisco, seeing plenty of great things. Like its LGBT Center.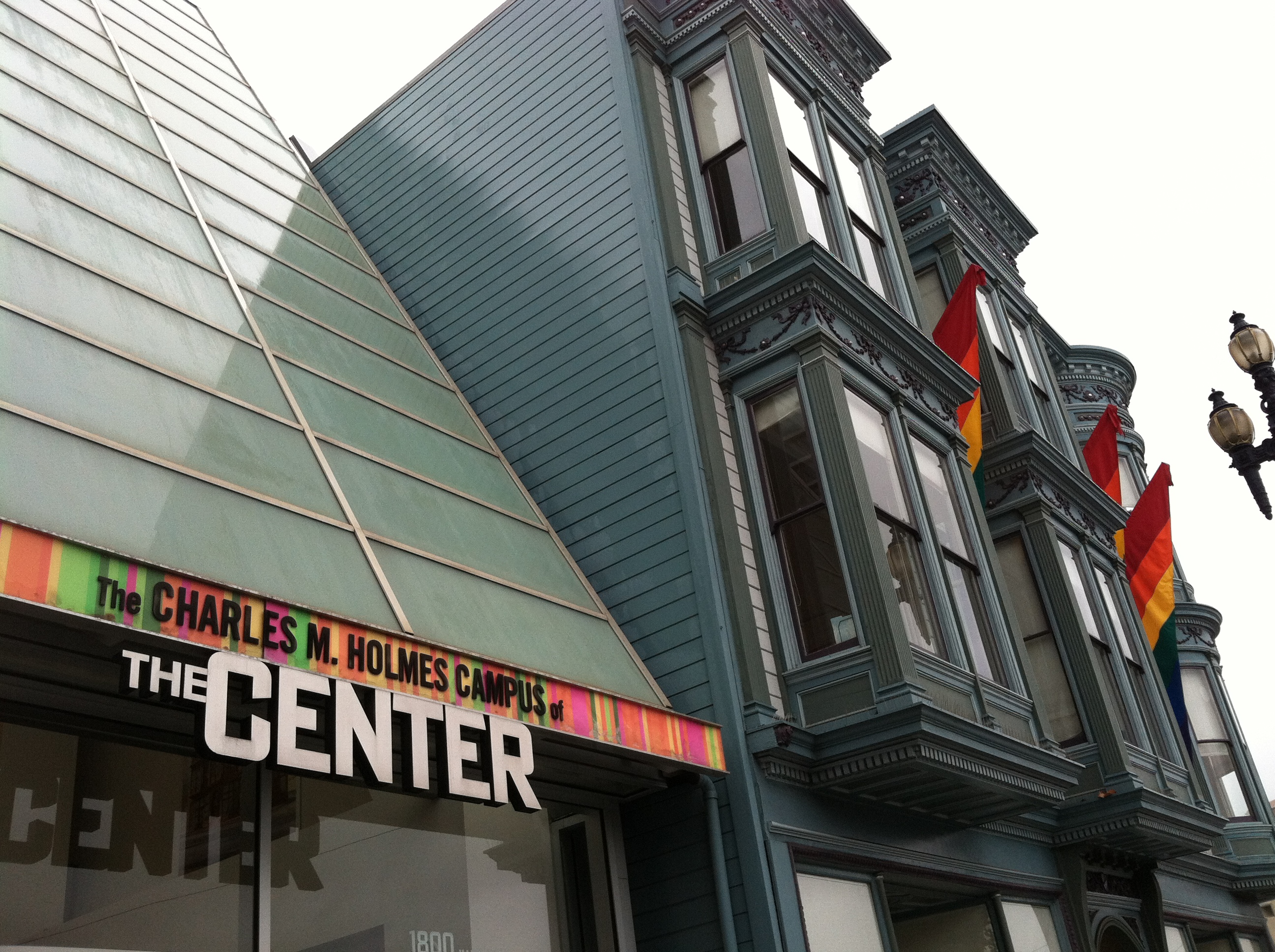 Its great neighborhoods.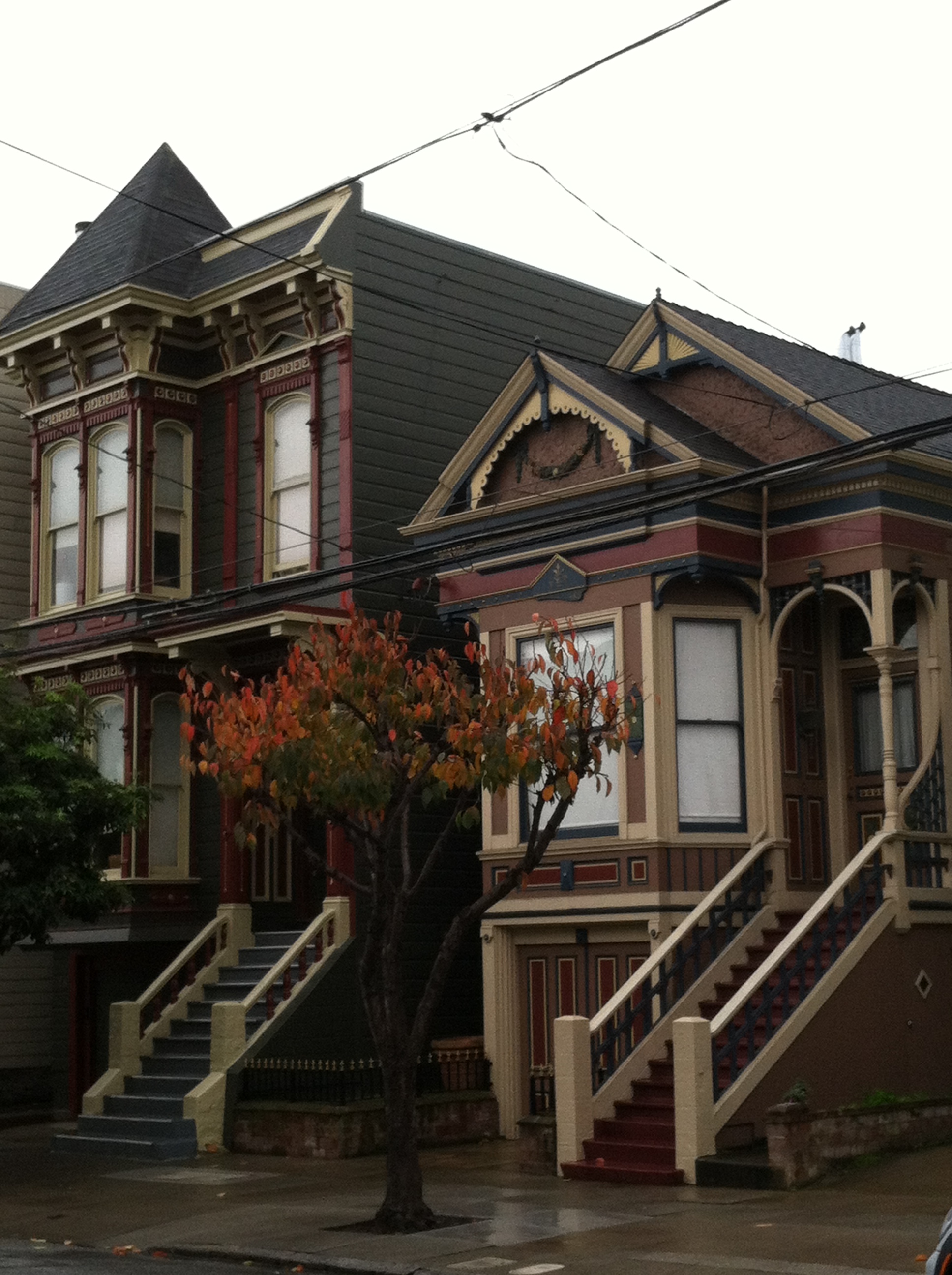 Gay, old landmarks.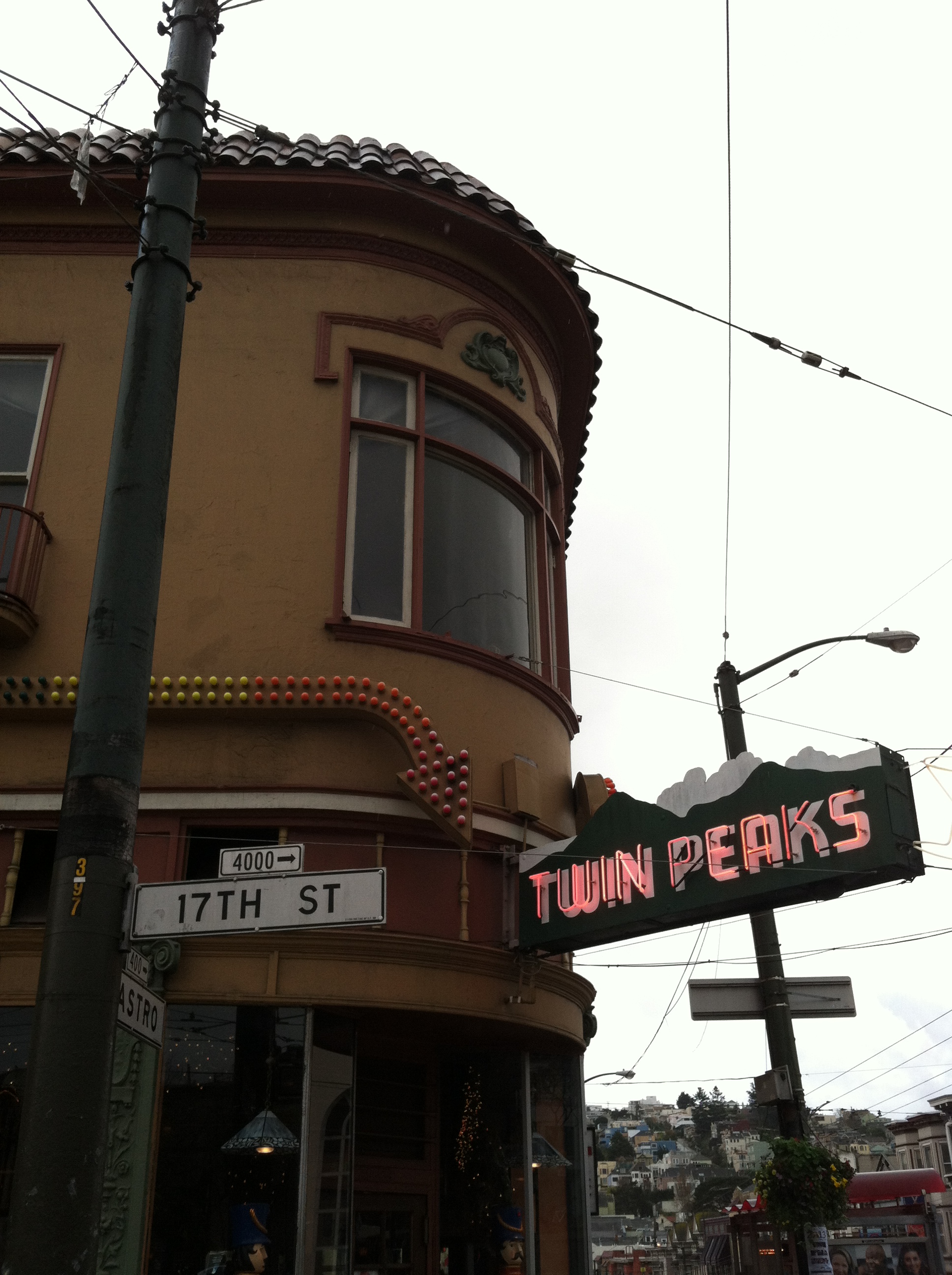 Amazing restaurants.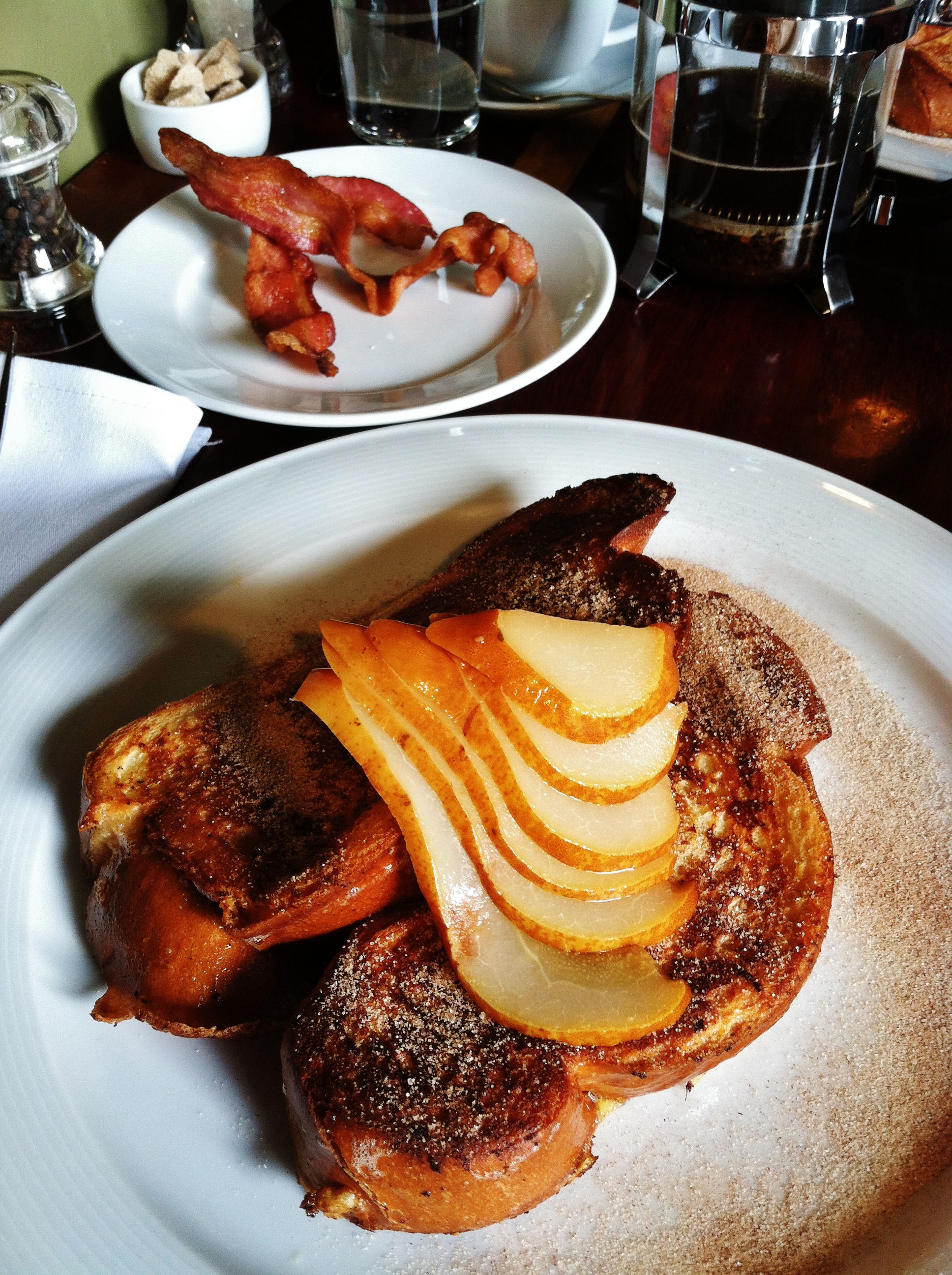 Its architecture.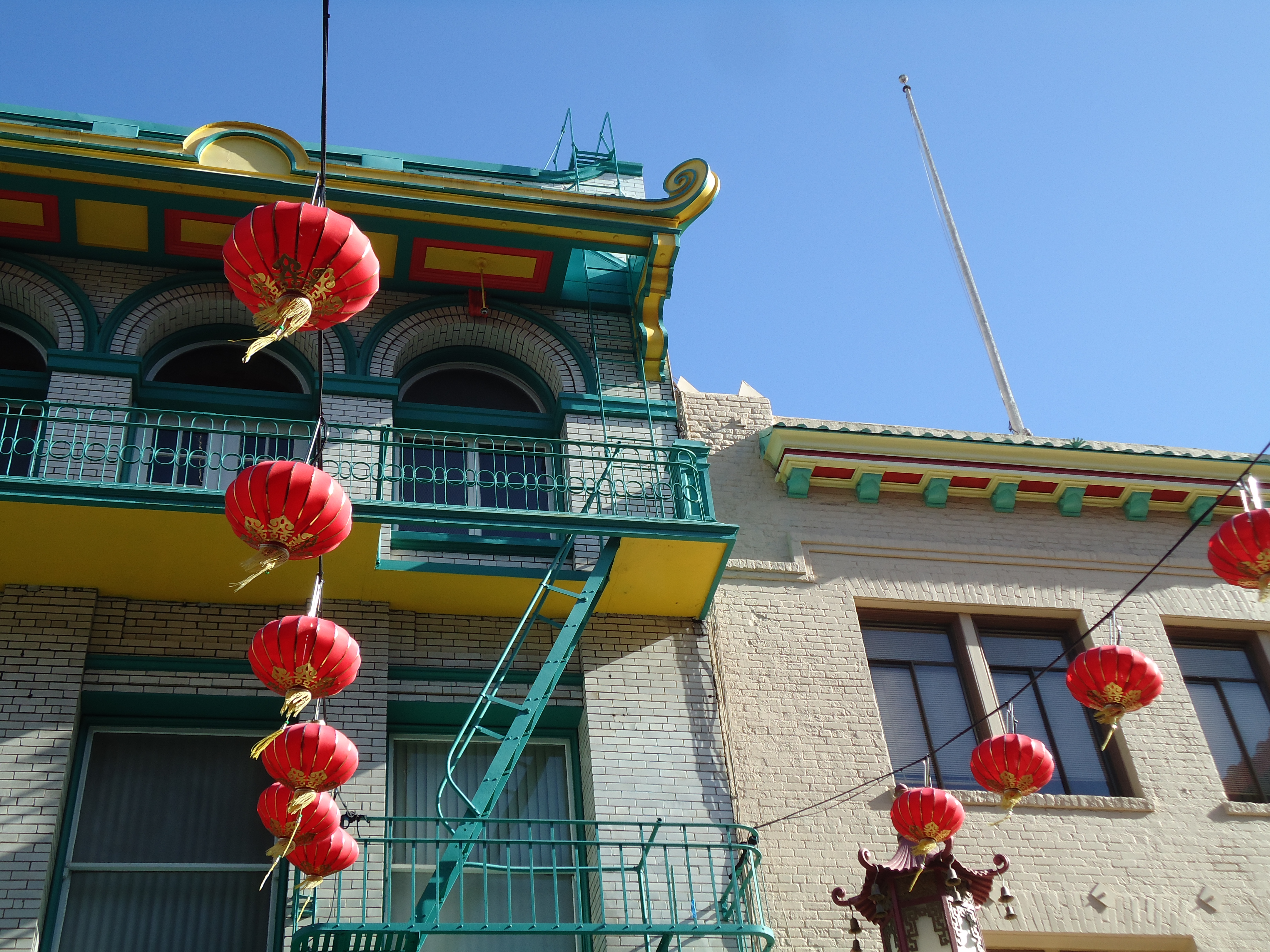 And so, so much more.
After a bazillion photos and countless "selfie" style "portraits" of us at so many wonderful places–City Light Bookstore, Twin Peaks, throughout Chinatown, at the top of Lombard Street–we packed it in, and set our GPS for Los Angeles. 
***
Now, as we entered LA, I fully prepared myself for the worst. Because so many people said it was horrible in comparison to San Francisco and San Diego.
So, I stupidly let that cloud my initial judgment, and contribute to a little grumpy mood. (Which wasn't helped by the fact that our "Standard" digs seemed like a substandard Hot Topic explosion.)  But then we made it to a restaurant where the sangria flowed and things settled down. And it didn't hurt that our hotel valet ended up being a hot silver fox from North Carolina.
***
The next day, we found a Whole Foods, where I'm pretty sure I saw Jake Gyllenhaal.
Then, we started patrolling neighborhoods, driving through Beverly Hills, and getting lost in Koreatown. Eventually, we started targeting antique shops, and got out in one neighborhood in West Hollywood to stretch our legs. The architecture was amazing. Which was why we were looking up when we ran into a group of people leaving a corner coffee shop. And when I looked down to see whose coffee I nearly spilled, I settled on an oddly familiar face. It was Sandra Oh.
After
we passed through the crowd, muttering apologies as we went, we turned the corner and I exploded. "OH MAH GAWD, THAT WAS SANDRA OH!" "Who?" "SANDRA OH
hhhhhh
." As if yelling it louder was going to help. I figured that if I did see any celebrity, I'd just be like, "Oh, there's so-and-so. They're shorter in real life." Instead, I started talking about moving to the neighborhood, becoming neighbors with Sandra Oh, and referring to her as Sandra Oh every single time we decided to do something together. Like, when we'd host a backyard barbecue. "Sandra Oh and I are going to get pineapple for the kabobs." We'd become best friends. And I'd laugh with her and say things like, "Oh, Sandra Oh. Pass the goddamned sangria."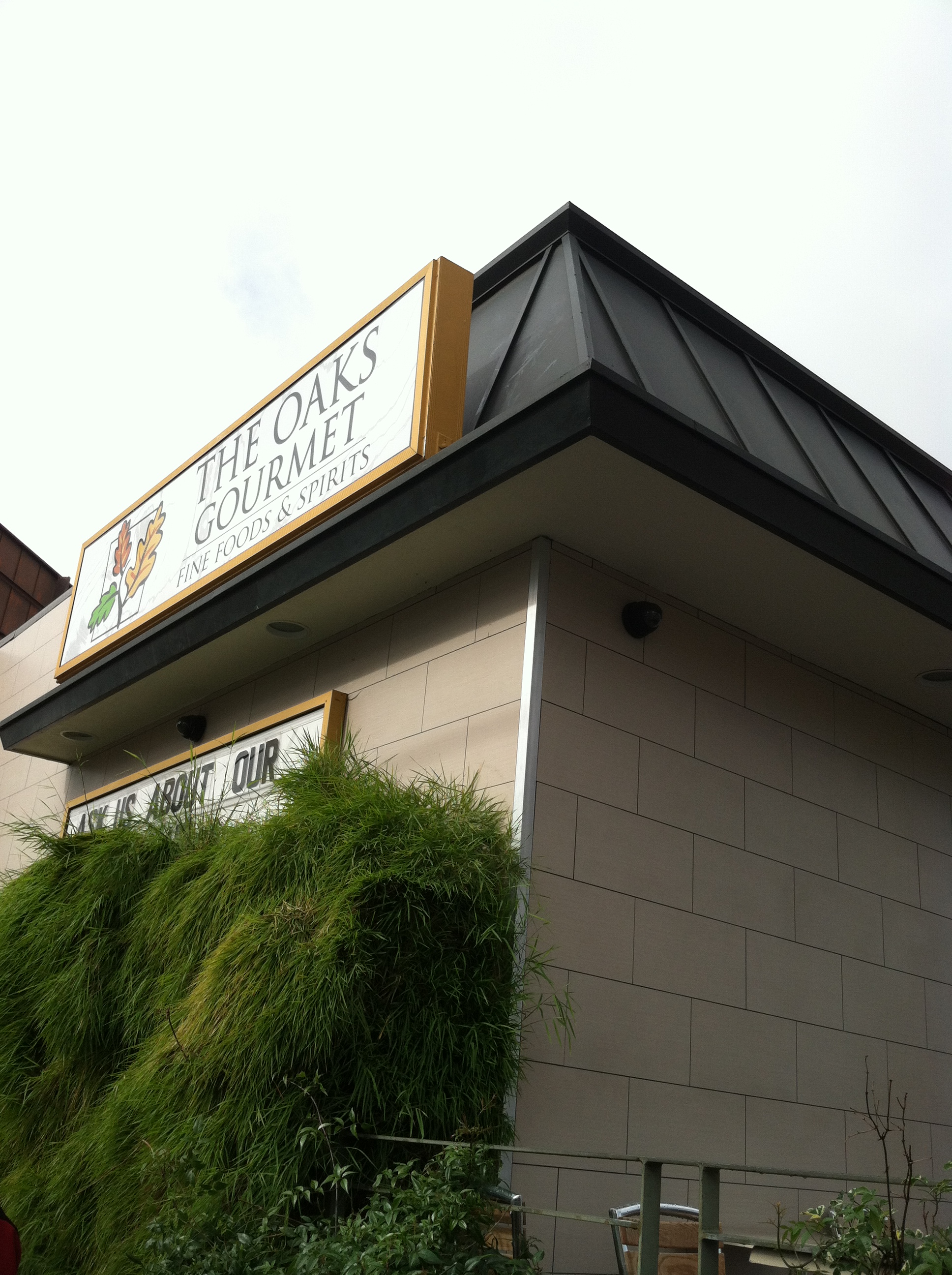 Andy tolerated my musings while we perused a used bookstore soon after our encounter of the Oh kind. And then we were off again. We spent the next few days walking around neighborhoods, going to antique shops, and snapping photos of potential digs should we end up on the west coast.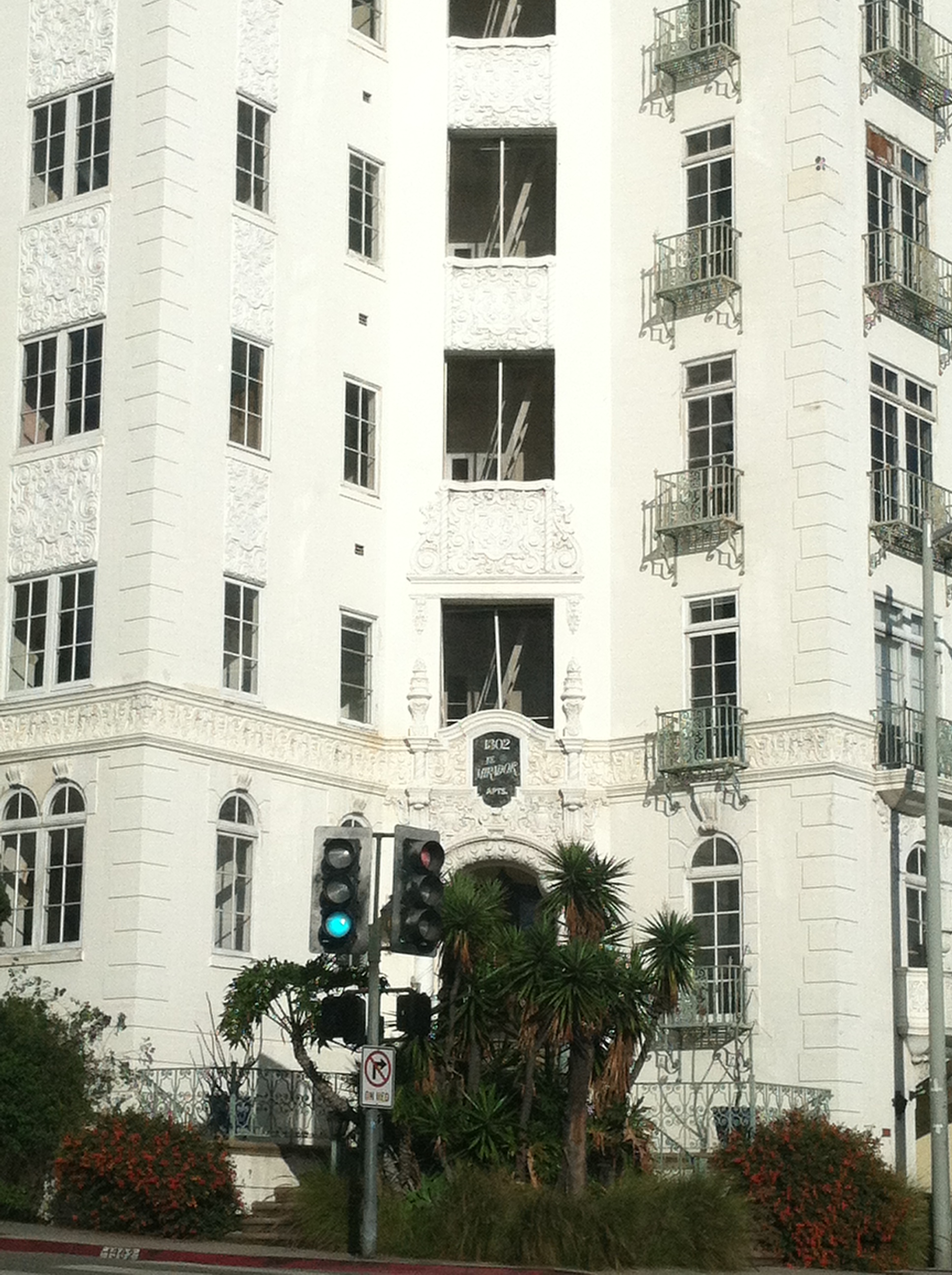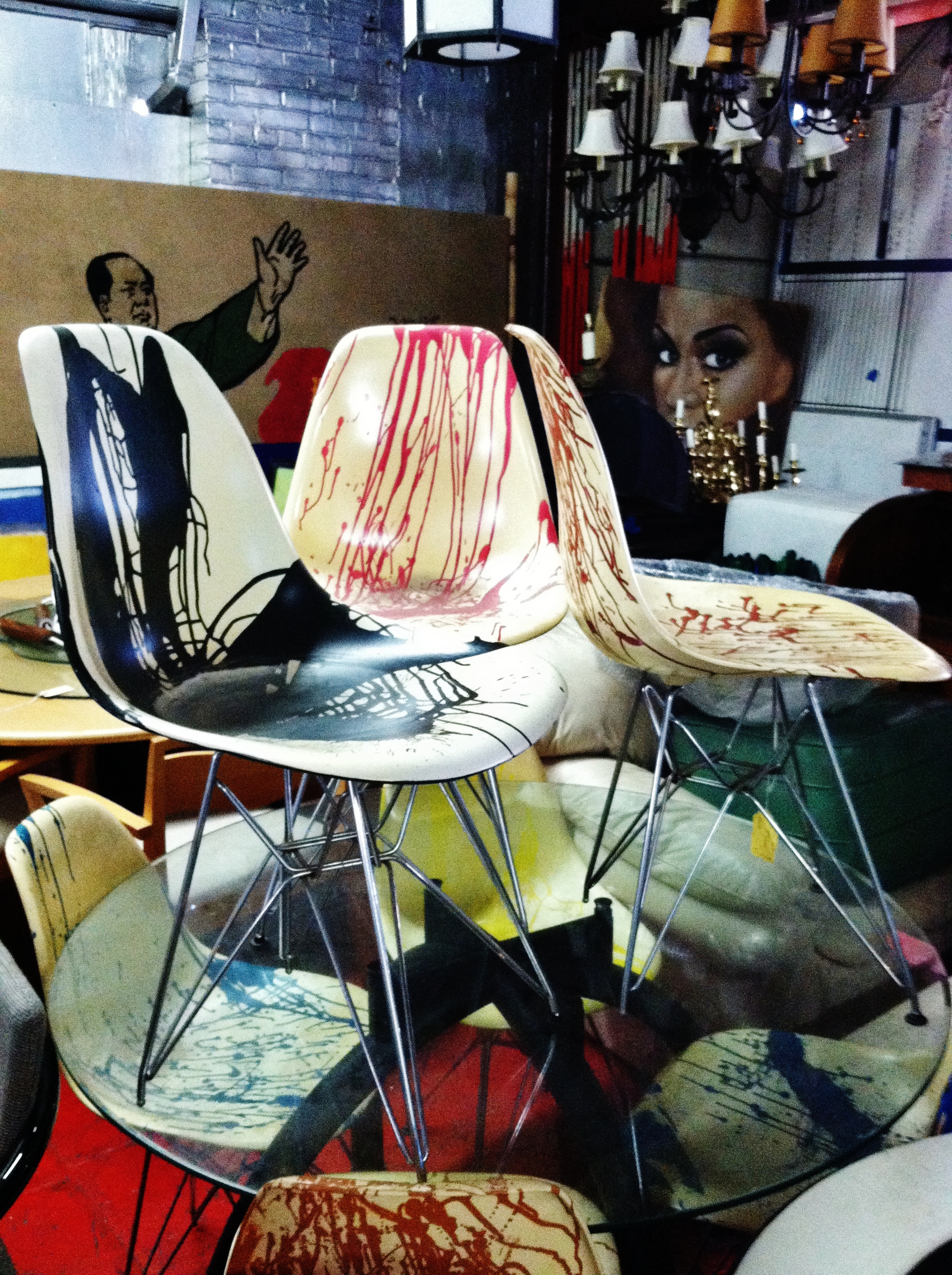 And then settled into our hotel for Christmas Eve.  But then we realized that Les Miserables was opening Christmas Day. We were in LA. On Christmas. When Les Miserables came out. 
Of course
we were going.
***
So, the next day, we got changed, figured out where to go, and planned a double feature of Les Mis and The Hobbit. After we paid our exorbitant fees for tickets and reserved our seats (people in LA are serious about this, y'all), we got some super cheap concessions and turned to go into the theater.
And that's when I saw two familiar faces. Brad Goreski, and his partner, writer Gary Janetti. I nearly peed myself. And freaked out to Andy as quietly as possible as we walked into the theater. Then, I Facebooked about it. And then Brad walked past me, and he was wearing sequinned shoes. And I remembered from their TV show how important Les Mis was to their first date. And I thought, "Wow." Just, wow. Anyway, it was awesome. As was Les Mis. After the movie, we went to validate our parking, got turned around, and ended up back downstairs. And who happened to be standing right beside Andy–who, again, didn't notice!–but Brad, Gary, and their entourage. Andy bent down to tie his shoe, and I told him, through clenched teeth, "That's them." "What?" "That
zBradandGary
." "Who?" *Facepalm* We got a few feet away before he realized what I was saying. And he worried the rest of the evening that he'd accidentally mooned them. And I thought, "Thank goodness I looked halfway decent."
***
Between the time Les Mis ended and The Hobbit began, we ran to Malibu, walked along the shore, and took in the sunset.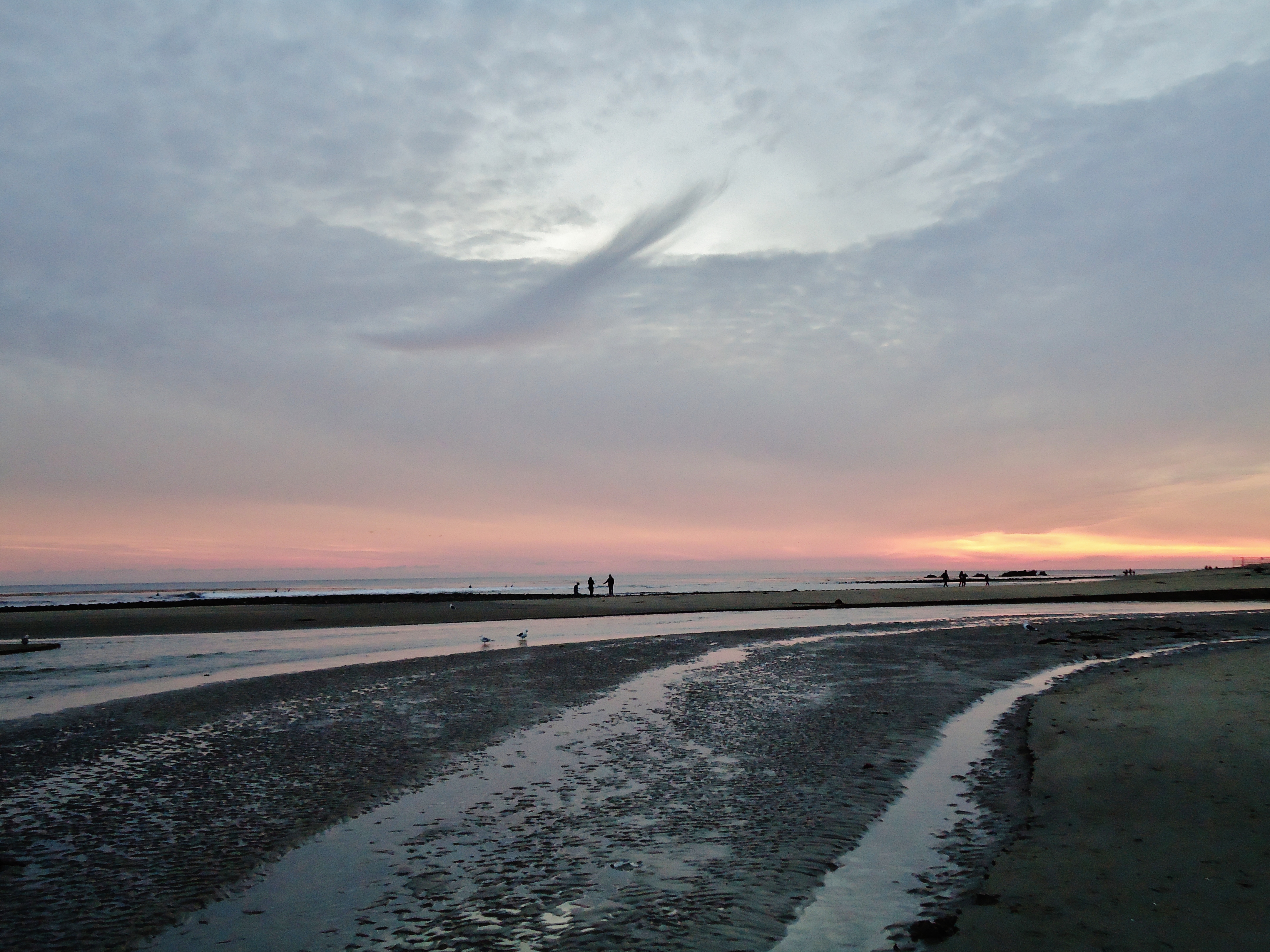 And what a day it'd been.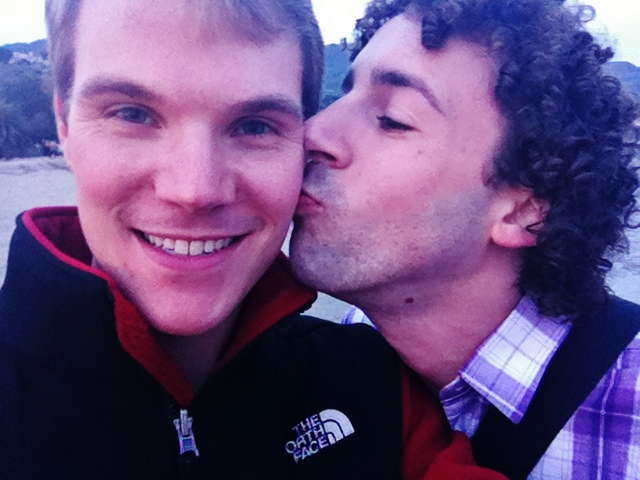 By the time we got back, our stomachs were grumbling, but we had The Hobbit to see. (Contrary to popular opinion, one cannot survive off of Sour Patch Kids alone.) So, as I nursed a food-induced migraine and wondered when in the hell the goddamned hobbit was going to get to the end of his journey, I dreamt about Chinese food. Which we made a bee-line for immediately after the egregiously long movie ended. So, at about 11:30 Christmas evening, we scored amazing takeout in Chinatown.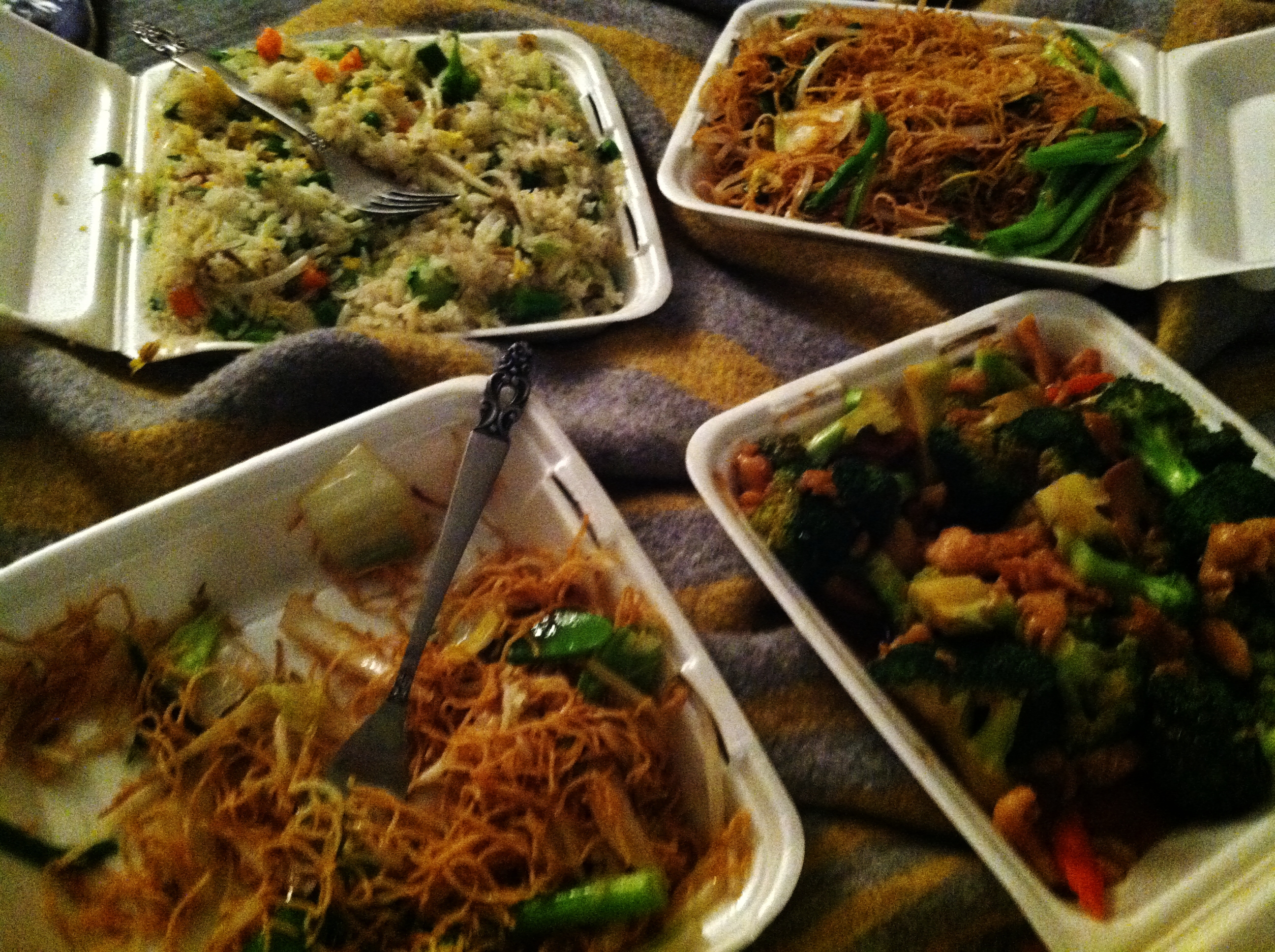 And barely spoke to one another as we inhaled it.  Reflected on the day. And passed out.
***
And then the journey home began. I'd pepper this with more landscape shots and musings, but the bulk of the return journey consisted of us figuring out how to move out to California.
How much stuff we'd have to shed to do so. How we'd made it across the country so quickly. And how we already had to circle back. We did make a few intentional stops, one being the Oklahoma City Memorial.
To write that it was sobering would be a vast understatement. 
***
With the cold wind at our backs, we pushed back to NC from our very amazing, most excellent journey. And while we each had our own favorite moments, I found comfort in the fact that we experienced it all together.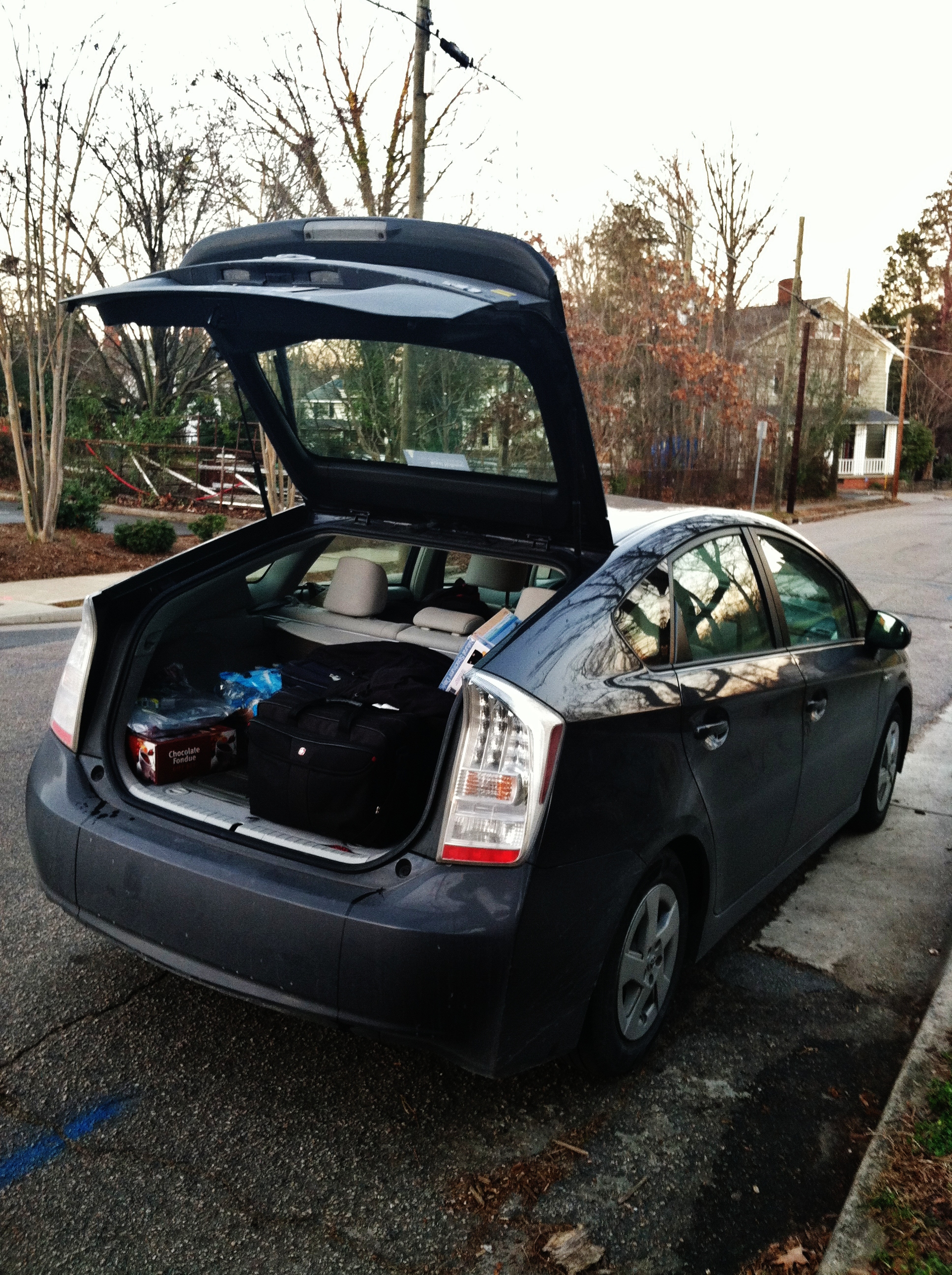 Through it all, regardless of tiffs here and there, we made it.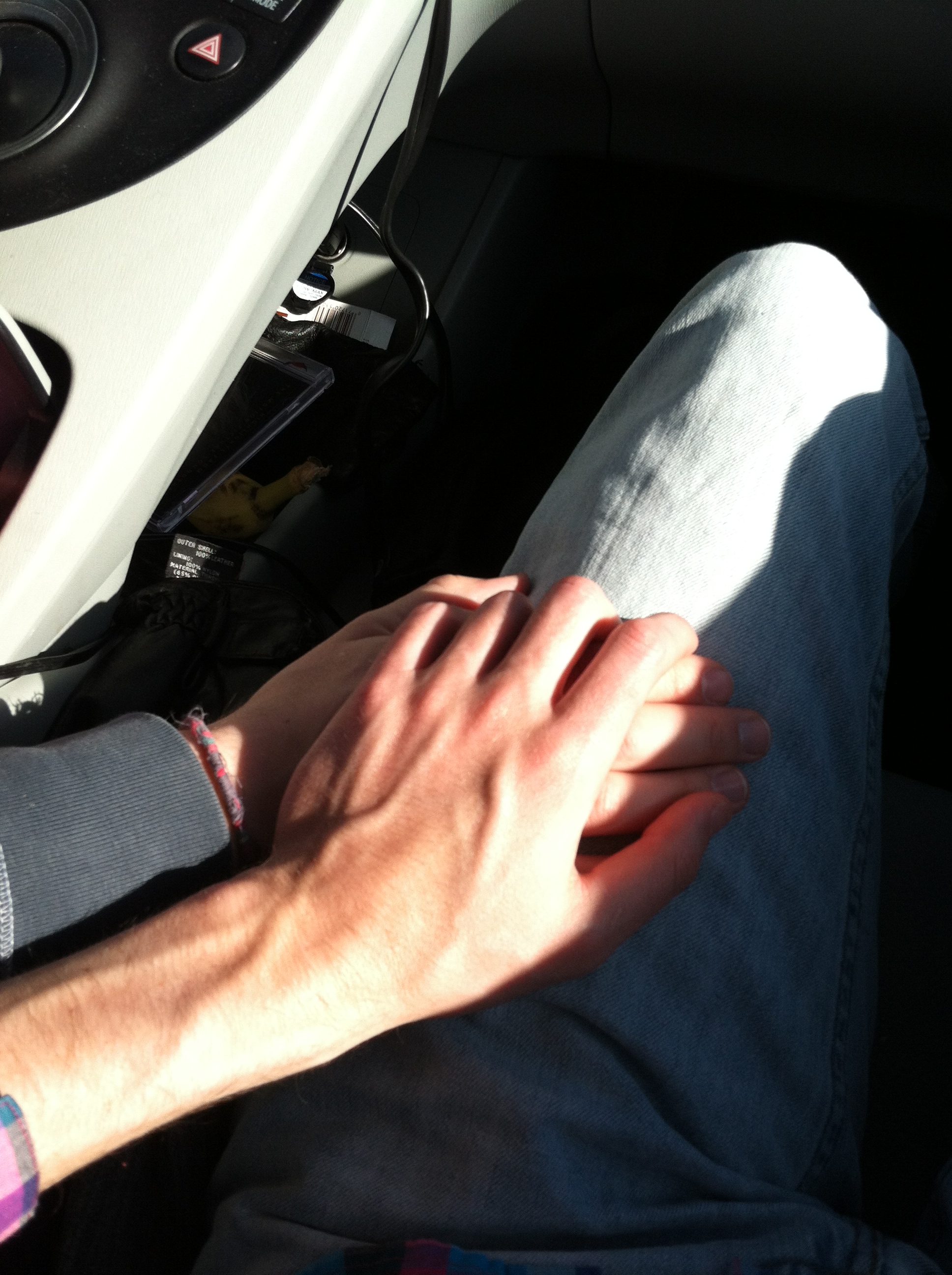 There and back again.